If your vehicle is worth less than $35,000? If so, greedy auto manufacturers are trying to take away your lemon law protections!
How? Auto manufacturers are doing this by pushing an anti-consumer bill called SB-71. This anti-consumer bill now sits on Governor Newsom's desk. Make your voice heard! Urge Governor Newsom to VETO SB-71 before it takes away your California Lemon Law rights!
Visit the Contact The Governor page to send a brief personalized e-mail message to Governor Newsom. Under the "Topic" field, choose "An Active Bill" and then under the "What specific bill?" field, select "SB 71 – Jurisdiction: small claims and limited civil case."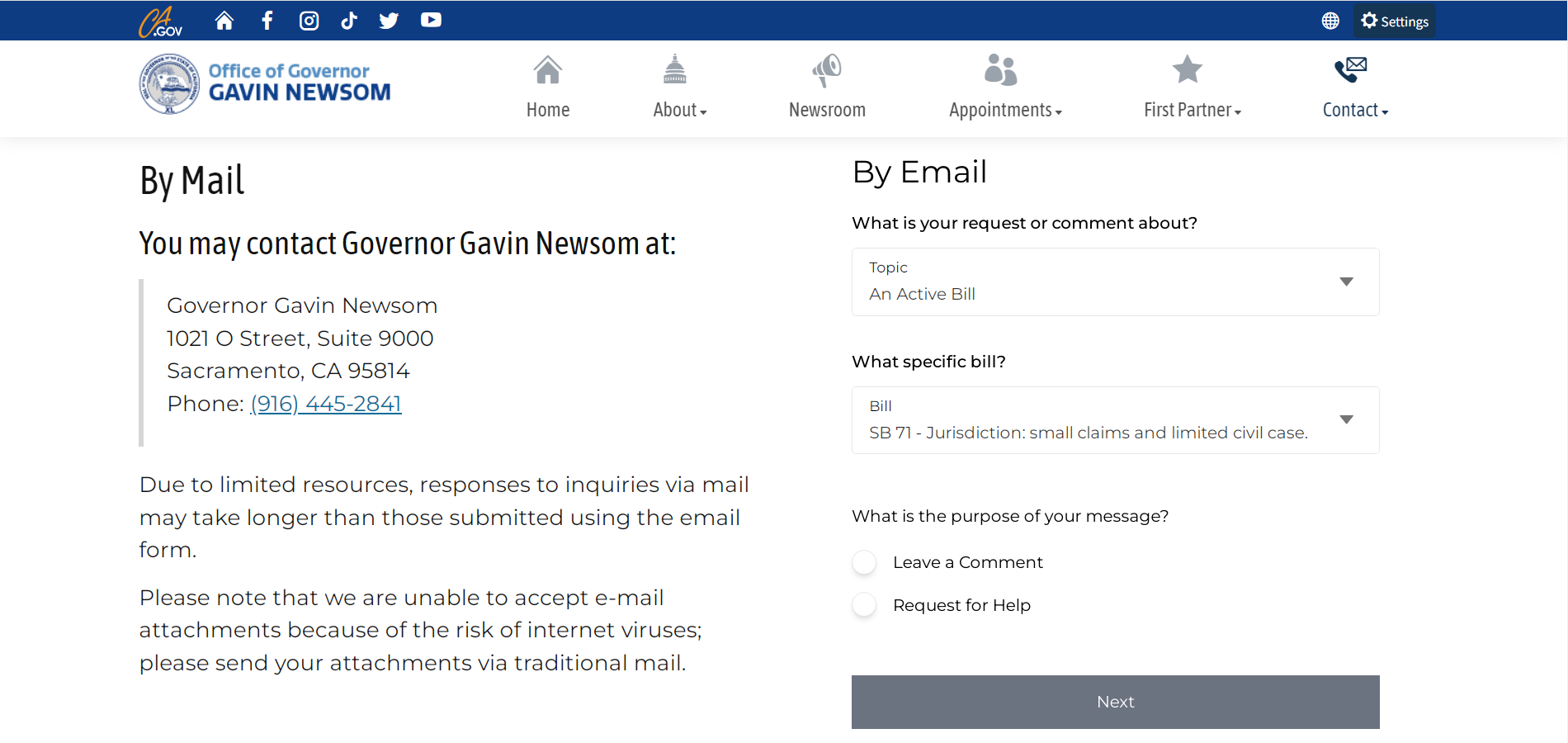 Let him know that you live in California and urge him to VETO SB 71. If you can, share your own story of how the lemon law helped you get restitution from your auto manufacturer.
For example, an owner of a new Ford car may submit: "I spent over $30,000 to buy a brand new car, and it was in the shop for repairs for over two months. Ford refuses to buy it back. California needs a strong auto lemon law. Don't weaken it. I urge you to VETO SB 71."