FIAT CHRYSLER'S FAULTY
9-SPEED TRANSMISSIONS
Fiat Chrysler released a new 9-speed transmission in 2013 that had the fuel efficiency of a manual transmission and the easy use of an automatic one. However, Fiat Chrysler transmission problems caused its release to be pushed back repeatedly. Several Chrysler Pacifica class action lawsuit claims insist that Fiat Chrysler rushed the transmission to market. This despite Chrysler knowing that the transmission could not live up to the promises the automaker made.
THINK YOU HAVE A LEMON?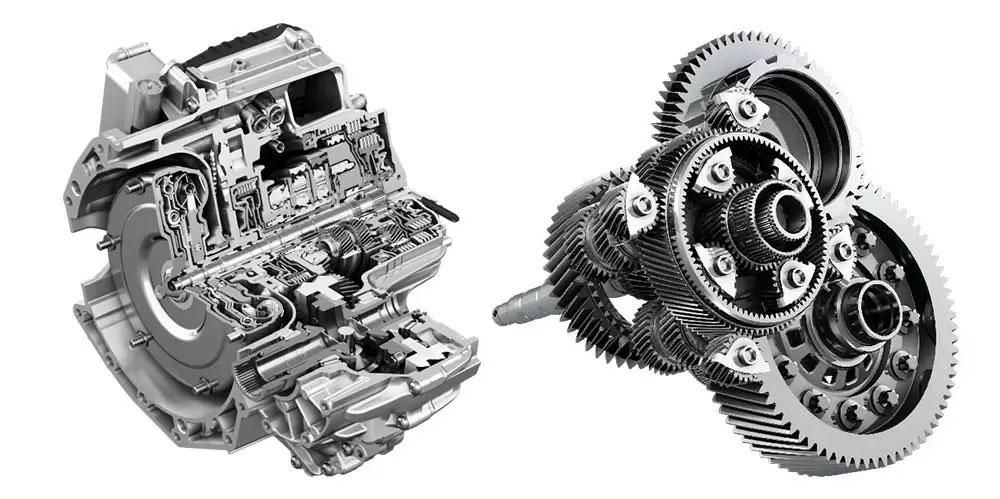 WHAT'S WRONG WITH THE ZF 9HP TRANSMISSION?
According to one FCA class action lawsuit, Razen v. FCA, Fiat Chrysler knew the transmission had problems that could make FCA vehicles unsafe to drive.
The lawsuit alleges that vehicles with 9-speed transmission experience multiple defects. For example rough, delayed or sudden shifting, failure to shift, and grinding or loud noises during shifting. Other issues are sudden or harsh acceleration/ deceleration, loss of power, premature transmission wear and transmission failure.
Fiat Chrysler transmission problems can make it difficult or unsafe for drivers.
Specifically problems to change lanes, merge into traffic, or accelerate from stops or onto freeways. Drivers that attempt any of these with a faulty 9HP transmission face an increased risk of a crash.
WHAT VEHICLES ARE AFFECTED?
Razen v. FCA represents owners and lessees of 2016–Present FCA vehicles equipped with ZF 9HP automatic transmissions. These include the 2017 Chrysler Pacifica transmission recall. Fiat Chrysler's subsidiaries in the United States include Chrysler, Dodge, Jeep and RAM.
Moran v. FCA represents owners and lessees of 2017– Present Chrysler Pacifica vehicles equipped with 3.6-liter V6 engines and 9-speed automatic transmissions. These cover ZF 9HP automatic transmissions referenced in Razen v. FCA and the 2018 Chrysler Pacifica transmission problems.
If you do not know what transmission your vehicle has, locate your owner's manual in your glove box or contact your local FCA dealership. If you have the ZF 9HP transmission with defects listed in the class action lawsuit Chrysler Pacifica faces, you may have a defective vehicle on your hands.
WHAT DOES THIS LAWSUIT MEAN FOR ME?
If you own or a lease of a 2016–Present FCA vehicle with a ZF 9HP transmission, you may be automatically included in one or more class action lawsuits. In particular, owners and lessees experiencing 2017 – present Chrysler Pacifica transmission problems may be included in a class action suit.
At least one lawsuit alleges that FCA knowingly sold a faulty product to consumers, and that consumers had little way of knowing about the faults in the ZF 9HP transmission.
You may opt out of a class action lawsuit and take an individual lemon law case against Fiat Chrysler. If you are included in at least one lawsuit, you need to opt out before a certain deadline to retain your individual right to pursue a California lemon law claim.
CAN I STILL PURSUE A CALIFORNIA LEMON LAW CLAIM?
If you have successfully opted out of one or more class action lawsuits, you may pursue a California lemon law claim against Fiat Chrysler.
For example, if you have been experiencing 2019 Chrysler Pacifica transmission problems, you have likely received notice a class action lawsuit. In order to pursue a California lemon law claim, you will need to opt out.
The California Lemon Law states that your vehicle is considered defective if there is a defect that affects the vehicle's use, safety or value. Additionally if an authorized dealership or repair facility cannot fix the recurring problems with a reasonable number of attempts within the warranty period. The number considered "reasonable" is determined on a case-by-case basis.
The California Lemon Law allows California residents who own or lease defective vehicles to take legal action against auto manufacturers. As long as you have opted out of the class action lawsuit, and the statute of limitations hasn't run out, you can pursue a California lemon law claim.