TOP QUESTIONS ABOUT THE
CHEVY SHAKE
If your Cadillac, Chevrolet or GMC shakes violently while driving, General Motors may have sold you a defective vehicle.
Therefore, you may be eligible for a Chevy Shake recall.
As early as 2014, drivers noticed that their General Motors cars, trucks and SUVs are plagued with the "Chevy Shake." This occurs when Cadillac, Chevrolet or GMC vehicles shake violently while driving over 35 miles per hour.
Chevy class action lawsuits have named two possible causes: the aluminum driveshaft and the 8-speed transmission.
THINK YOU HAVE A LEMON?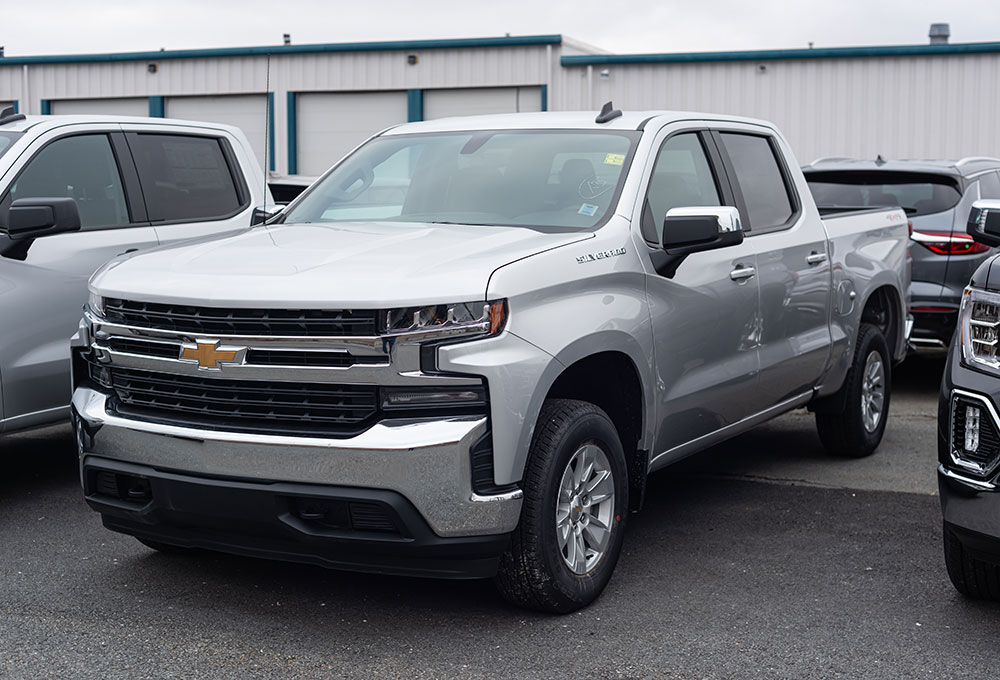 WHAT VEHICLES HAVE THE CHEVY SHAKE?
According to class action lawsuits, these vehicles may experience the Chevy Shake due to a faulty aluminum driveshaft and/or 8-speed transmission:
 

2016–2022 Chevrolet Camaro

 

2017–2022 Chevrolet Colorado

 

2014–2022 Chevrolet Silverado

 

2014–2022 GMC Sierra

 

2017–2022 GMC Canyon

 

2015–2019 Chevrolet Corvette
If you have any of these vehicles and are experiencing these symptoms, call us today at 877-222-2222 to opt out of a Chevy class action lawsuit and pursue your individual lemon claim.
WHAT CAUSES THE CHEVY SHAKE?
The class action lawsuits named two causes for the Chevy Shake: a weak aluminum driveshaft and GM's 8L90 and 8L45 transmissions.
According to Kim Bostick v. General Motors, the aluminum driveshaft (known as a "propeller shaft" or "prop shaft") weakens over time and eventually drops to the ground. The "prop shaft" is supposed to transfer power from the engine to the wheels, but when it falls apart, the vehicle becomes undriveable.
According to Francis v. General Motors, the problem is caused by faulty 8-speed transmissions and/or torque converters. The hydraulic systems and gears don't work properly because of internal issues in the 8L45 and 8L90 transmissions. The 8-speed transmissions and/or torque converters cause friction between surfaces. As a result, metal shavings circulate throughout the transmission, damaging components and leading to transmission failure.
According to Battle v. General Motors, the Hydra-Matic 8L45 and 8L90 transmissions have a "shift defect" that General Motors has not fixed. General Motors allegedly knew about the Chevy Shake shift defect since 2013, but will not fix it until 2023 with a major redesign of the transmission.
HAS GENERAL MOTORS FIXED THE CHEVY SHAKE?
No. To date, General Motors hasn't provided an adequate fix.
General Motors knew about the defect with the Chevy Shake since at least 2013. When GM tested a vehicle with one of these 8-speed transmissions, the downshift was described as a "neck snapper." Since 2015, General Motors issued at least 13 versions of a technical service bulletin. This TSB advised the dealerships to attempt these repairs:
 

The "clutch drive learn procedure"

 

Replace the valve body

 

Flush the cooler and cooler lines

 

Flush the transmission

 

Remove debris from and clean the transmission pan

 

Replace the transmission filter

 

Replace the transmission fluid

 

Replace the transmission entirely