NISSAN
RADAR SENSORS
Several 2017–Present Nissan vehicle models come equipped with safety systems meant for detecting obstacles and preventing crashes. These safety systems include emergency braking systems, which allow for the detection of obstacles and automatic use of the brakes if drivers fail to press the brakes in time. However, some of these vehicles may exclusively experience problems with the radar sensors, which are responsible for giving these systems information about the vehicle's outside environment.
Learn more about Nissan radar sensor problems below.
THINK YOU HAVE A LEMON?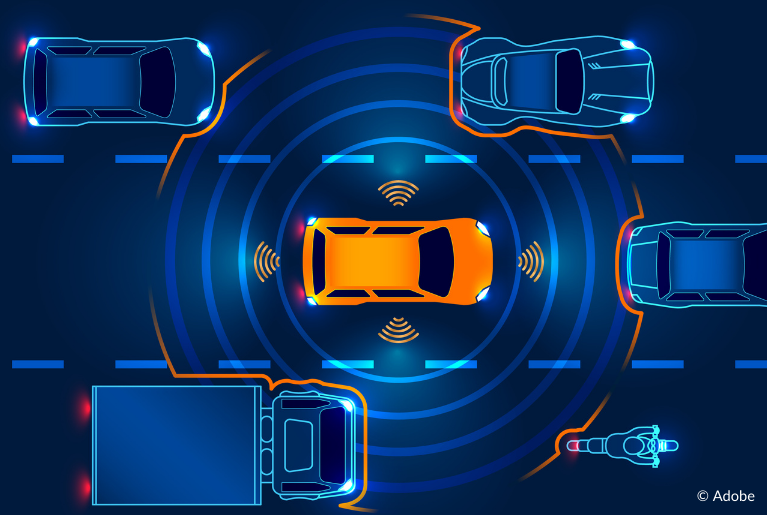 WHAT ARE THE NISSAN RADAR SENSOR PROBLEMS?
Multiple class action lawsuits allege that some 2017–Present Nissan vehicles have faulty radar sensors.
These radar sensors are supposed to help detect objects close to the Nissan vehicle. This detection is supposed to help prevent collisions because it helps the safety system warn drivers about obstacles and potential crashes. However, some of these radar sensors allegedly detect non-existent obstacles and fail to detect actual obstacles.
WHICH VEHICLES ARE AFFECTED BY THE RADAR SENSOR DEFECT?
To our knowledge, 2017­–Present Nissan vehicles equipped with radar sensors can be affected by this radar sensor defect.
In particular, a class action lawsuit alleges that some Nissan Altima, Nissan Armada, Nissan Leaf, Nissan Maxima, Nissan Murano, Nissan Pathfinder, Nissan Rogue, Nissan Rogue Sport, and Nissan Sentra vehicles may experience this defect. We also have reason to believe that some Nissan Versa and Nissan Kicks vehicles experience the radar sensor defect.
CAN I STILL PURSUE A CALIFORNIA LEMON LAW CLAIM?
If you have successfully opted out of one or more class action lawsuits, you may pursue a California lemon law claim against Nissan.
The California Lemon Law states that your vehicle is considered a "lemon" if there is a defect that affects the vehicle's use, safety or value, and that an authorized dealership or repair facility cannot fix the recurring problems within a reasonable number of attempts during the warranty period. The number considered "reasonable" is determined on a case-by-case basis.
The California Lemon Law allows California residents who own or lease defective vehicles to take legal action against auto manufacturers. As long as you have opted out of the class action lawsuit, and as long as the statute of limitations hasn't run out for you, you can pursue a California lemon law claim.