HONDA
BRAKE SYSTEM PROBLEM
Honda brake system problems stem from their Collision Mitigation Braking System (CMBS).
CMBS supposedly helps prevent collisions by warning drivers of obstacles and triggering the brakes. However, consumers report the Honda Collision Mitigation Braking System problem causes vehicles to slam on the brakes even with no present obstacle. In fact, the CMBS has mistaken everyday road environments for obstacles and caused the vehicles to stop suddenly.
THINK YOU HAVE A LEMON?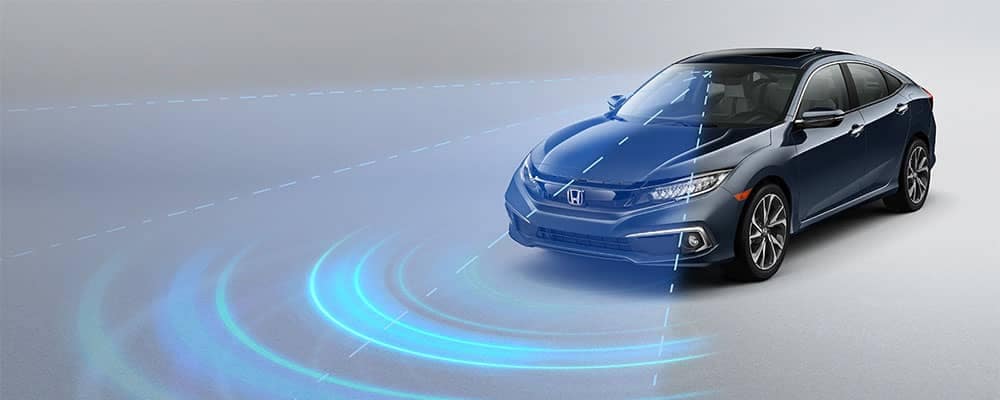 WHAT VEHICLES HAVE PROBLEMS WITH HONDA'S CMBS?
The following vehicles may be equipped with Collision Mitigation Braking System problems and experience recurring Honda brake system problems: 2016–2020 Accord, 2016–2020 CR-V (EX, EL and Touring), and 2016–2020 Pilot.
Some of these vehicles may be included in one or more class action lawsuits. Nonetheless, Honda models that are not currently represented in class action lawsuits may still face a recurring CMBS problem. You need to opt out of class action lawsuits before established deadlines to pursue a lemon law claim.
WHAT'S WRONG WITH HONDA'S CMBS?
According to multiple class action lawsuits, a Honda Collision Mitigation System problem can in fact cause various issues. These problems include random engagement of the brakes, sudden deceleration, and shuddering and jerking of the vehicles. The lawsuits against Honda allege that other driver assistance systems in the Honda Sensing technology suite cause recurring safety problems in multiple models. Another example; Honda's CMBS is another driver assistance system in question.
Supposedly, The CMBS provides false alerts for obstacles that are not present. Some Honda owners and lessees state that their vehicles' CMBS mistakenly reports opposing traffic as obstacles, all while failing to detect actual obstacles. According to these lawsuits, the CMBS' function can be affected by roadway conditions. Specifically, conditions may include weather, sudden changes in light, shadows, time of day, and roadway objects mistaken for pedestrians or vehicles.
Other systems on the Honda Sensing technology suite allegedly cause false lane keeping alerts that can cause driver distraction and make driving unsafe. Overall, recurring Honda Sensing problems – in particular, Honda CMBS problems – may turn your vehicle into a lemon. Therefore, contact a lemon law attorney to discuss your legal rights.
HOW DOES THE HONDA CMBS WORK?
Honda's Collision Mitigation Braking System is an autonomous emergency braking system that incorporates features of the Forward Collision Warning (FCW). Part of the Honda Sensing, the FCW's design supposedly improves driver safety and prevents collisions. These systems rely on radar sensors near the lower front bumper, an interior camera, and other safety technologies.
By detecting possible obstacles, Honda's Forward Collision Warning System prevents possible frontal collisions. Upon detection, the Honda FCW provides the driver with visual and audible warnings. If a driver ignores these warnings or otherwise cannot respond in time, the Honda CMBS will continue these alerts. Simultaneously, the system will apply light braking and, if a collision is unavoidable, apply hard braking to lessen the impact of a crash.
Other technologies included in Honda Sensing include:
Road Departure Mitigation System (RDM)
Adaptive Cruise Control (ACC) with Low-Speed Follow
Lane Keeping Assist System (LKAS)
These systems are supposed to help control vehicle speed, provide steering inputs, and alert drivers if they are at risk of crossing into adjacent lanes.
However, the Sensing technologies do not always work as intended. As a result, the Honda brake system problem may make the vehicle unsafe to drive. At this time, your Honda Accord, Honda CR-V, Honda Pilot and other Honda vehicles can be affected.
HOW HAS HONDA RESPONDED?
Honda knew of problems with its CMBS since at least November 2013, after a report of CMBS activation resulting in a vehicle getting rear-ended. Upon investigation, Honda issued a safety recall of several 2014–2015 Honda models equipped with Honda Sensing.
That same year, the National Transportation Safety Board released a special investigation report that predicted potential problems in autonomous emergency braking systems. The report found that these systems depend heavily on the technology's timeliness and detection accuracy, and a risk of false alarms. Because of this, class action lawsuits allege that Honda knew of the risks of having a faulty collision avoidance system. However, Honda allegedly continued to sell vehicles equipped with defective Honda Sensing suites.
These lawsuits cite documents from 2016 to 2018, which reveal Honda's knowledge of sudden braking, loss of speed, shuddering/jerking and other problems allegedly caused by the Honda CMBS. Honda initially attributed the Honda Sensing problems to issues with the radars, instructing dealers to re-aim the radars in affected vehicles. Evidently, Honda later told dealers to "always remember" that various driving and weather conditions will interfere with Honda Sensing technologies.
Honda allegedly offers no solutions to drivers and technicians who report recurring problems with vehicles equipped with Honda Sensing.
IS MY HONDA A LEMON?
Honda's CMBS may have turned your vehicle into a lemon if your vehicle shows the following problems:
Sudden and Unexpected Braking

False Obstruction Alerts

Lane Keeping False Alerts

Unexpected Highway Speed Fluctuation
Recurring problems with your Honda's Collision Mitigation Braking System can make your vehicle unsafe to drive. If Honda or an authorized repair shop cannot fix your vehicle within a reasonable number of attempts, your vehicle may be a lemon.
The number of repair attempts considered "reasonable" can differ on a case-by-case basis. Consult a California lemon law attorney about your situation and legal rights. If you are included in one or more class action lawsuits, you may need to opt out before certain deadlines to retain your individual right to sue.