FORD F-150 TRUCK
10-SPEED TRANSMISSION PROBLEMS
Ford teamed up with General Motors to create the 10R80 automatic transmission. This 10-speed transmission, introduced in certain 2017 Ford F-150 trucks, is the standard in 2021 F-150 trucks onward.
Three class action lawsuits allege that 2017–Present Ford F-150 trucks with these devices show "life threatening" transmission problems.
Examples of these are whiplash, harsh and erratic shifting, vehicle jerking, lunging and hesitation between gears.
THINK YOU HAVE A LEMON?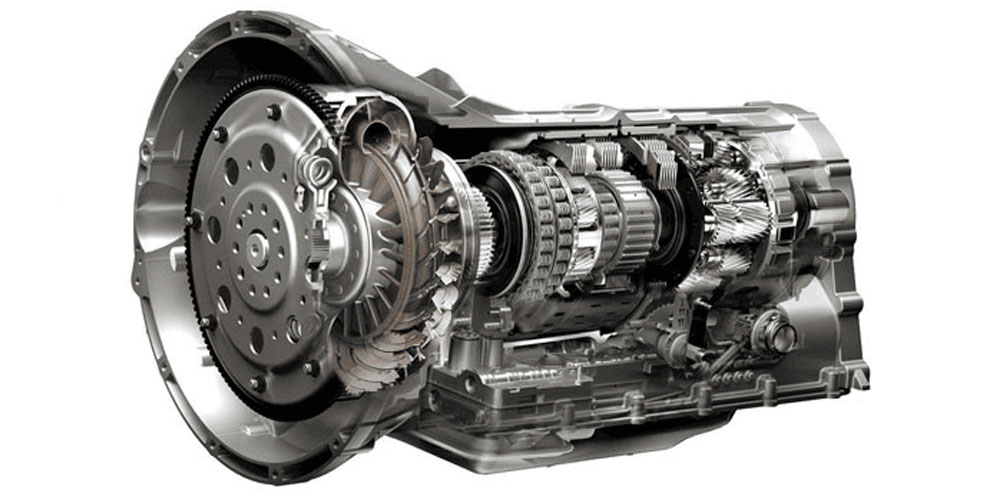 FORD F-150
TRANSMISSION

FAQ
WHAT ARE THE FORD F-150 TRANSMISSION LAWSUITS?
These three lawsuits allege that the Ford 10-speed transmission problems cause "life threatening" problems in 2017–Present Ford F-150 trucks.
Marino v. Ford Robert Marino leased a 2019 Ford F-150 Sport with a 10-speed transmission. Two months after leasing, he noticed a loud "clunk" or "bang" noise upon starting the engine. While driving, he experienced slipping or jerking when changing gears. As a result, the dealership updated the transmission software, but Marino alleged that the transmission problems persisted. Orndorff v. Ford Victor M. Orndorff purchased a 2018 Ford F-150 Super Cab with a 10R80 10-speed transmission. After driving 6,000 miles, Orndoff allegedly noticed a loud "clanking" noise in what would be the start of many 10R80 transmission problems to come. "Rough" gear shifting and unusually long shift times made the vehicle "decelerate in an unsafe manner." Even so, the dealership allegedly told him there was "no fix for the transmission issues". Moreover, they stated that all F-150 pickup trucks with Ford 10 speed transmission problems showed the "clank" or "bang" noise and gear shifting problems. O'Connor v. Ford Justin O'Connor leased a 2018 Ford F-150 XLT 3.5 EcoBoost with 10R80 10-speed transmission. After 5 months with roughly 6,000 miles on the vehicle, O'Connor heard a loud "clunk" or "bang" upon starting the engine. O'Connor also claimed that his vehicle experienced longer gear shifting times and a loss of power while shifting. The Ford transmission problems put O'Connor at risk of getting rear-ended. Though certain allegations about warranty claims and deceptive trade practices were dismissed, this class action lawsuit is otherwise going forward.
In short: The Ford transmission settlement update 2022 shows that three lawsuits claim that Ford F-150 trucks show loud "clanking" while starting the engine, longer gear shifting times and other gear shifting problems. Furthermore, it shows that the dealership could not provide a permanent fix, coupled with the claims that the automatic transmission stopped working while driving. So far, these lawsuits have not reached settlement.
WHICH FORD VEHICLES ARE AFFECTED?
Those lawsuits represent owners of 2017–Present Ford F-150 trucks with 10R80 automatic transmissions. The Ford 10 speed transmission reliability remains in question.
However, Ford 10-speed transmission problems may also affect these vehicles: 2017–2022 Ford F-150, 2018–2022 Ford Mustang, 2018–2022 Lincoln Navigator, 2019–2022 Ford Ranger, and 2020–2022 Ford Expedition
The three class action lawsuits don't include Ford Rangers, Ford Mustangs, Ford Expeditions and Lincoln Navigators. Nonetheless, these vehicles with 10-speed transmissions may also have hard shifting, delayed shifting, jerking and acceleration problems.
Read some Ford F-150 transmission complaints, Ford Ranger transmission complaints and Ford Expedition transmission complaints featured on our blog.
WHAT'S WRONG WITH FORD'S 10-SPEED TRANSMISSION?
A potential manufacturing defect may be responsible for the 10-speed transmission problems happening in many Ford vehicles.
Based on what other drivers report, here are the signs that your Ford's 10-speed transmission might be defective:
 

Wrench light is on

 

Clunking or banging noise when starting the engine

 

Rough, harsh or erratic shifting

 

Hesitation between gears

 

Gear getting stuck while shifting

 

Jerking or lunging

 

Loss of power while driving
According to a 2021 F-150 truck Ford 10 speed transmission recall, the vehicles falsely sense that the transmission fluid pressure is too low and respond by shifting into Neutral. However, owners say the proposed fix (a transmission software update) doesn't fix the transmission issue.
DID FORD FIX ITS 10-SPEED TRANSMISSION PROBLEMS?
No, Ford hasn't fixed its transmission problems. Ford refuses to repair or replace the 10-speed transmissions.
What Ford tells consumers contradicts what Ford tells its dealerships. Drivers have reported that Ford told them the unusual gear shifting is "normal" for their vehicle models. However, dealerships were told that 2017–2018 Ford F-150 trucks show harsh, bumpy shifting and other gear engagement problems. Albeit this can be found in "technical service bulletins," or internal documents that auto manufacturers send to their dealerships regarding different vehicle problems.
The technical service bulletins told dealers to reprogram the powertrain control module. These documents claimed that the "adaptive transmission shift strategy" could cause "firmer than normal shifting" when it was relearning the 10-speed transmission's parameters. However, these suggested "fixes" allegedly do not fix the 10-speed transmission problems.
Ford recalled more than 47,000 trucks with year 2021 Ford F150 transmission problems, all with 10R80 (10-speed automatic) transmissions. According to the recall, problems with the transmission's software could cause the transmission to go suddenly into Neutral. However, the recall does not include all vehicles with the faulty 10R80 transmissions and its fix does not solve the 10-speed transmission problems.