An exploding airbag recall covers roughly 3,000 model year 2015 Buick Enclave, Chevrolet Traverse and GMC Acadia vehicles equipped with ARC Automotive airbag inflators.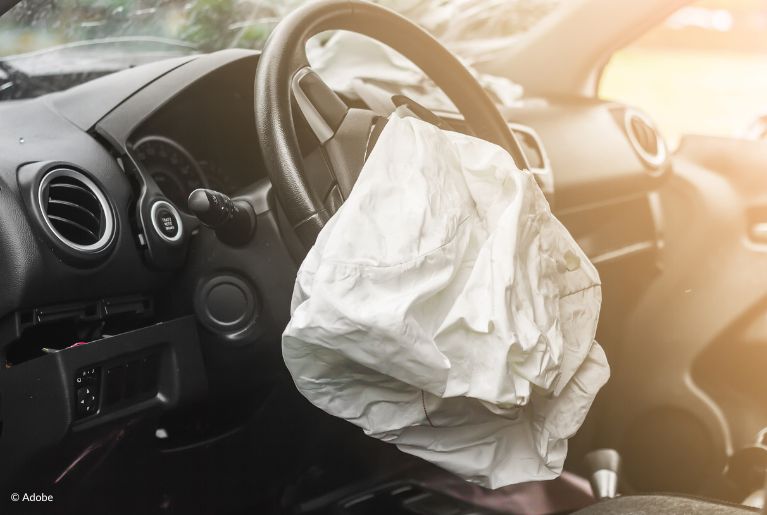 The ARC front driver's side airbags may explode due to a manufacturing defect. When the inflator ruptures, it may send shrapnel flying throughout the cabin, injuring or killing drivers and passengers.
In November 2021, General Motors received a letter from an attorney representing an owner of a 2015 Chevrolet Traverse. According to the lawsuit, the owner was involved in a crash, in which the inflator exploded upon deployment. General Motors inspected the vehicle in March 2022 and confirmed that the airbag inflator ruptured when the Chevrolet Traverse crashed.
A class action lawsuit filed against ARC Automotive includes General Motors and alleges that tens of millions of vehicles have these defective airbags. According to the class action lawsuit, seven inflators have ruptured, and two ruptures have caused deaths.
General Motors will replace the driver's side airbag modules in affected Buick Enclave, Chevrolet Traverse and GMC Acadia vehicles.
In October 2021, General Motors previously recalled certain 2008–2017 Buick Enclave and 2013–2017 Chevrolet Traverse vehicles. The affected vehicles also had airbag inflators that would explode upon deploying, sending shrapnel flying. Dealers were told to replace the airbag module, and owner notification letters were mailed out in November 2021.
Source: CarComplaints.com, NHTSA (1, 2)
---
Lemon Law Help by Knight Law Group is an automotive lemon law firm that exclusively practices in California. If you are a California resident who purchased or leased a defective vehicle from a licensed dealership in California, we may be able to help you get rid of your potential lemon and recover significant cash compensation. Model year restrictions apply: 2015–Present vehicle models only.
However, we cannot help those who reside outside of California or purchased their vehicle outside of California unless they are active duty members of the Armed Forces, nor will we be able to refer those to a lemon law firm in their states. To learn more about the California Lemon Law and your legal rights, visit our California Lemon Law Guide for more information.