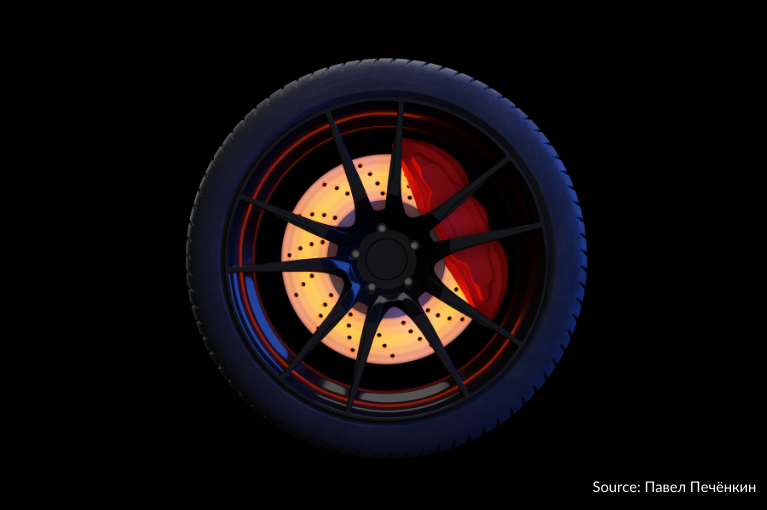 Nissan has faced two class action lawsuits alleging that its Forward Emergency Braking (FEB) systems and its Automatic Emergency Braking (AEB) systems malfunction in ways that put drivers in unsafe situations. While the systems were designed to detect obstacles and trigger brakes to prevent car crashes, they allegedly give false alarms and randomly stop the vehicles.
The first class action lawsuit, Bashaw v. Nissan, cites several complaints submitted to federal regulators, which we have covered previously.
The second class action lawsuit, titled Kemp v. Nissan, makes allegations about the AEB system and cites several complaints submitted to the National Highway Traffic Safety Administration.
We have selected some of those complaints and organized them here. Some comments have been edited for grammar and clarity.
Low Mileage Failure Rate
2016 Nissan Altima, Submitted on October 1, 2016
"The contact owns a 2016 Nissan Altima. While driving various speeds, the Forward Emergency Braking warning indicator illuminated and caused the vehicle to slow down and then stop. The contact took the vehicle to a dealer, but there was no resolution for the issue with the emergency brake. The manufacturer was notified of the issue. The failure mileage was 7,259."
2018 Nissan Rogue, Submitted on September 24, 2018
"The contact stated that the vehicle's automatic braking feature independently activated while the vehicle was being driven at various speeds. There were no obstacles in the vehicle's path. The failure occurred without warning on approximately six occasions.
The failure mileage was approximately 1,600."
Strange Grinding Noises
2018 Nissan Rogue, Submitted on November 13, 2018
"While moving at 35 MPH on a paved surface street with no obstacles/cars in front of me or behind me and a green light at the next traffic light, the car made a high pitched noise and came to a full stop. Seemed as if the emergency braking system engaged for no apparent reason. Could have caused a rear end collision if anyone were behind me or if I were on the highway."
2018 Nissan Rogue, Submitted On October 23, 2018
"While accelerating on a county street, at almost 40 MPH, my car decided to suddenly brake and almost immediately stop. It vibrated and we heard a loud grinding type noise. I removed my foot from accelerator, and after just a second, the braking stopped and I was able to accelerate again. I was almost rear-ended by the car behind me. No warning lights or sounds were heard. The car has about 15,500 miles. This is the second time that this has happened. I'm scared to drive this on the freeway, or actually anywhere I want to go more than 10 miles per hour."
Dangerous Driving Situations
2017 Nissan Rogue, Submitted on October 11, 2017
"On October 11, 2017, the vehicle's [Emergency Braking System] caused the vehicle to unexpectedly brake while moving at approximately 65 mph on the interstate 10 freeway. This malfunction nearly caused a serious accident, which could have resulted in serious injuries. We immediately contacted the Nissan dealer and they did have the vehicle towed to their service department for inspection. They have had the vehicle for approximately 1 week and are now contacting us requesting that we pick up the vehicle, despite the fact that they have not repaired the vehicle."
2017 Nissan Rogue, Incident dated February 8, 2018
"(FEB) Forward Emergency Braking System Faulty. I have filed another claim before this but there has been more development and answers to the unknown as to why it is doing this. I spoke to Nissan's arbitration department last night and they have found that it is some traffic lights that are causing an interference and causing this system to set off an audible beep, followed by a red light (according to user manual it is the FEB emergency warning indicator). It will then brake on its own. I am still fighting with Nissan, but as of last night, they said Nissan had no interest in replacing or letting me repurchase at this time."
2018 Nissan Rogue, Submitted on April 23, 2018
"The emergency braking engages without reason. This has led to two near misses. Once the car just stopped in the road. I thought it might have misinterpreted a snow pile. Then, driving over a train crossing, the car just stopped. Luckily, I was able to get it moving before a train came. Very scary! When I called the service department, they were not very concerned."
2018 Nissan Rogue, Submitted on July 2, 2018
"Forward Emergency Braking System engages while approaching a metal roadway surface and comes to a complete and abrupt stop. The roadway is a driveway on a private property. This vehicle is equipped with a safety system designed to prevent collisions with objects ahead, but engages when there is no object in front. The dealership has been aware of this issue since July 5, 2018 and the manufacturer has been aware since July 26, 2018. In several instances, motorist travelling behind were unexpectedly surprised and forced to take evasive maneuvers to avoid collision."
2018 Nissan Rogue, Submitted on September 30, 2018
"Auto emergency braking is activating when there is no vehicle or obstacle in front of me. It happened the first time I left the dealer on an open highway. It happened again in a dark parking garage, and again when I was going less than 10 miles an hour over railroad tracks. It happened to my husband going over a bridge with metal expansion joints. Good thing no one was behind us when it happened."
Automaker and Dealer Inaction
2016 Nissan Rogue, Submitted on July 2, 2018
"The vehicle automatically applies the brake in some instances.
Service has had the entire body control module replaced, but electrical issues still persist. Multiple dealers have not been able to recreate the problem even though issues are still present. Significant safety hazard by vehicle automatically applying brake randomly and Nissan still does nothing to resolve the issue."
2017 Nissan Rogue, Submitted on October 26, 2017
"On 10-26-2017 while traveling at approximately 35 mph the vehicle's Forward Emergency Braking System (FEB) suddenly and unexpectedly activated, bringing the car to a full and complete stop in the middle of the road.
There were no adverse conditions, obstructions, or vehicles within a dangerous distance to have caused the activation.
I returned the vehicle to the dealership were I purchased the car. After four days of diagnostic and road testing I was told that according to Nissan Tech Line, since the dealership was unable to duplicate the malfunction during the test drive the car is considered operational and safe and could be returned to the customer."
2018 Nissan Leaf, Incident Dated May 15, 2018
"While driving forward, the vehicle suddenly, unexpectedly and violently applies the brakes without any driver input whatsoever! There are no other vehicles or pedestrians in the vicinity at the time. This sudden braking problem began on or about 5/15/18 and happened on several occasions after that. Twice while entering the underground parking garage at an office building and twice while driving on a city street. Vehicle has been at the local Nissan dealer for over a week but neither the dealership nor the manufacturer apparently has any idea how to fix the problem. They think that there is a fault in the Automatic Emergency Braking system. The service manager told me that other instances of the same issue have been reported to Nissan. The salesperson indicated that there were 4 other similar cases at their dealership alone."