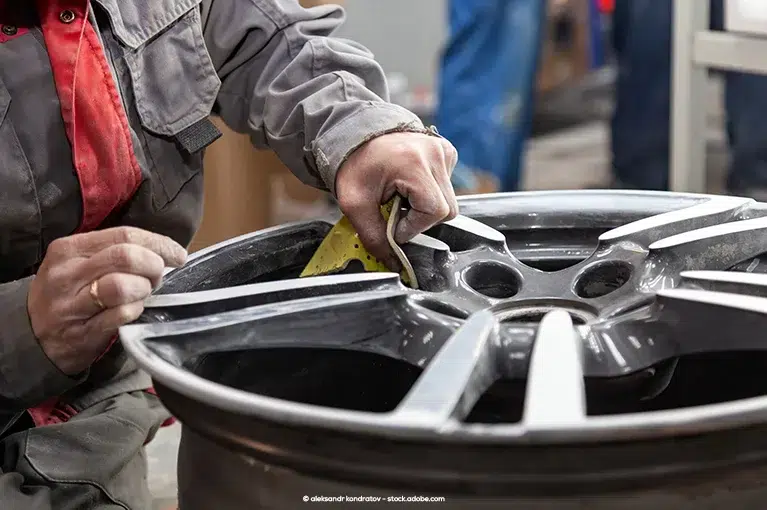 Vanessa Bishop Diggs saved $97,000 to buy a black 2019 Chevrolet Corvette Z06 sports car, which she called her "dream vehicle."
However, Diggs reported that, one year and 15,000 miles later, her Corvette started to "shudder and shimmy" thanks to four bent wheel rims.
When Diggs reported the problem to General Motors, she was told her bent rims were caused by wear and tear.
Since General Motors did not cover the cost, Diggs had to pay $3,000 for rim replacements.
"I am not hot-rodding in this car or speeding down the street," Diggs told the Detroit Free Press.
"I'm from Michigan, so I know how to duck and dodge a pothole. It's my baby and for someone to say, 'wear and tear' and suggest I abused it, it's insulting."
Diggs submitted a complaint to the National Highway Transportation Safety Administration in July and later requested paperwork from the Better Business Bureau. Lawyers filing a class action representing owners and lessees of 2015–2019 Corvettes approached her, and she told Detroit Free Press that she might join it.
"GM can make this right by people," Diggs told the Detroit Free Press. "I just want them to do what's right and to make sure people are safe. If I get my $3,000 back, that's icing on the cake. But you can't treat people this way."
Source: Detroit Free Press