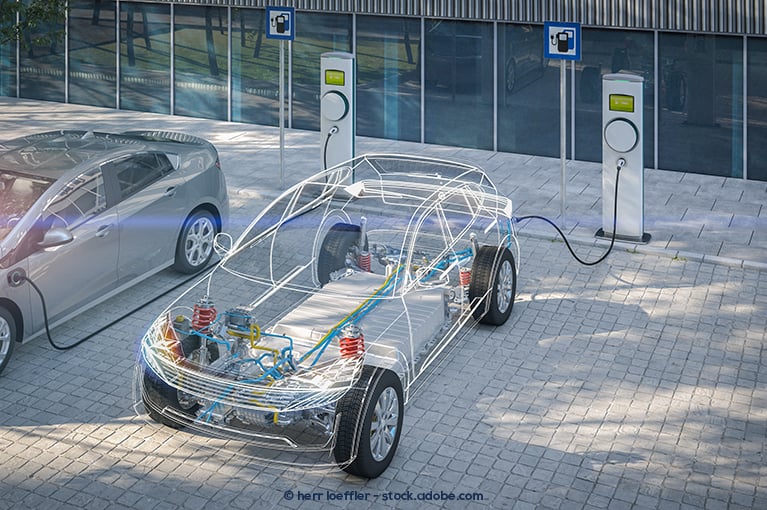 A California driver of a new 2017 Chevrolet Bolt says she brought her electric vehicle to the dealership to look into her vehicle's reduced mileage, only to be told that battery degradation caused a "normal" loss of battery power. Later, that degraded battery was linked to an EV fire that burned down her garage and turned her house into almost a total loss.
She is now a plaintiff of a class action lawsuit that claims that General Motors waited too long to issue a formal recall on defective 2017–2019 Chevrolet Bolt electric vehicles.
The recall came after General Motors investigated Chevy Bolt battery fires and said that the incidents involved fully charged or almost fully charged batteries.
Along with the recall, the automaker offered an interim software update that reduces the battery charging capacity by 10%.
The class action lawsuit claims that this update also results in a 10% loss in mileage range. If the advertised mileage of the Chevrolet Bolt is correct, then the 10% loss allegedly puts the battery's range at roughly 214 miles.
However, that California driver also claims that the Chevrolet Bolt's mileage range is less than advertised – the problem that led her to investigate her vehicle's battery in the first place.
She claims the window sticker advertised the mileage as 238 miles on a full battery, but the vehicle itself showed a projected mileage of 170 miles on a full charge.
In addition to claims about the recall and decreased mileage, the lawsuit also claims that the lithium-ion batteries are defective and management systems do not adequately prevent battery fires.
Source: CarComplaints.com