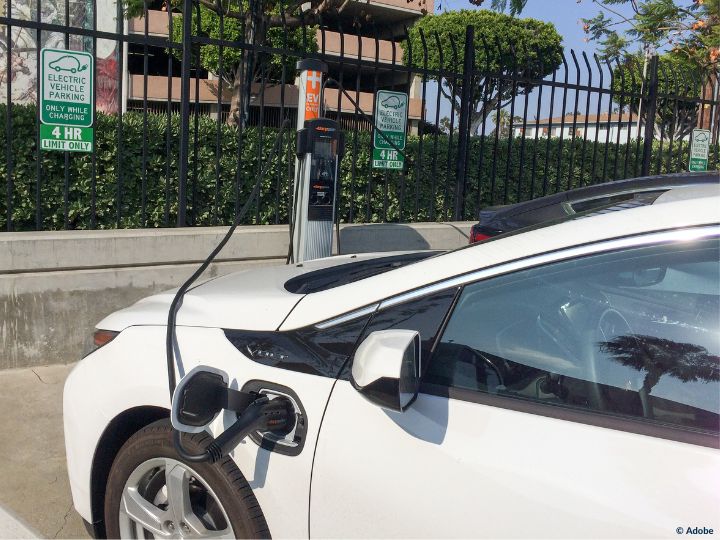 A class action lawsuit alleges that 2016–2019 Chevrolet Volts can lose propulsion due to electrical system failures. As a result, these Chevy Volts can stop moving at highway speeds or fail to start.
These electrical system failures are caused by a problem in the battery energy control module, which is part of the hybrid's propulsion system. This battery energy control module is responsible for keeping the battery charged, maintaining proper battery function and regulating battery temperature so that it does not freeze or overheat.
The lawsuit alleges that the Chevy Volts will not work if the battery energy control module malfunctions or fails, and the only solution is to replace and reprogram the module. Jason Miller, a plaintiff who purchased a 2017 Chevrolet Volt, alleges that the battery energy control module can fail due to internal soldering connections.
---
Chevy Volt Battery Problems Prompt Complaints
Owners of 2016–2019 Chevrolet Volt vehicles submitted complaints to the National Highway Traffic Safety Administration. These NHTSA complaints have been edited for clarity.
2016 Chevrolet Volt, November 19, 2022
"Vehicle suddenly stopped while driving; engine light came on and on board charging system maintenance showed on dash display. I was able to restart it and take to the dealer for diagnosis. They said that the BECM needs replacement at the cost of $2,500.00 and that it is common on this vehicle. This issue is a safety problem GM has issued a TSB for this defect, recognizing it as an existing defect. This would cause a tragedy if it occurs while driving on the highway, since the car would lose power and could cause a catastrophic accident. The cost of the repair for a known defective part is unfair to the consumer and should be the manufacturer responsibility to bear the cost for safety."
2016 Chevrolet Volt, August 31, 2022
"My car, without warning, lost power while driving and then flashed an engine light. This happened on a street and I was able to coast to safety, but if it had happened in an intersection, I would not have been so lucky. The problem was confirmed by a dealer as a failure of the Battery Energy Control Module, which has been happening to this car with numerous other owners, according to the Volt owner website."
2016 Chevrolet Volt, April 29, 2022
"My Chevy Volt showed an error message and would not allow me to drive in Electric mode. I tried restarting the vehicle a number of times and the gas engine came on. However, it was exceptionally loud and I read a dash message that the vehicle was available for Low Propulsion power driving. This could be dangerous on any road, particularly a highway with traffic. I had my vehicle towed to a Chevy dealer. The technician there diagnosed the vehicle to have a failed Battery Energy Control Module that needed replacement. I did receive a message when attempting to shift my vehicle to 'Shift to Park.' This rendered my vehicle undriveable requiring restarts. I researched this issue online and have seen this appears to be a widespread issue among Volt owners."
2017 Chevrolet Volt, November 16, 2022
"Vehicle went to low propulsion mode and would not move at a stop light during rush hour traffic. After many trial and errors restarting the car, it finally moved under low propulsion mode. We were almost hit from behind many times because of people at the last minute turning around a stalled car… GM diagnosed the issue as a bad BECM (battery energy control module). Our service rep said it is a very common issue with this car and that they have a few others waiting for a replacement part. I am at month 2 waiting for my vehicle to get fixed."
2017 Chevrolet Volt, September 18, 2022
"At approximately 61,500 miles my Chevy Volt would not start. I had it towed to a repair facility who determined the problem was a faulty BECM (Battery Energy Control Module), but that it would still be covered by the manufacturer's warranty. So, I had the vehicle towed to a dealership. The vehicle has been at the dealership for six weeks as of the time I write this, but report they have yet to diagnose the problem or offer a solution. Doing research online, I have found that BECM failure is a common problem among the Chevy Volt, of all model years. And due to 'supply chain disruptions,' people are having to wait weeks to months for their vehicle to be repaired. Fortunately, my vehicle did not fail in a dangerous location. However the BECM failure could happen randomly at any time at any mileage and appears to be a design flaw. Fortunately, my vehicle is still covered by the manufacturer's warranty, but in my opinion, repair should be extended to all Chevy Volts."
2018 Chevrolet Volt, October 25, 2022
"Although the battery showed fully charged, the vehicle was not using battery power. At various points, I would receive a 'propulsion power reduced warning' and the car would lose power. I was driving on 2-lane windy country roads with no passing zones and lots of hills. At one particularly steep hill, I received the warning light and the car started losing power again. By the time I reached the crest, the car had nearly come to a complete standstill. I have no doubt had I not reached it at that point, the car would have lost all power and begun rolling backward. The speed limit on this road is 55mph with several blind curves and hills, so the potential for a serious collision was great had it begun to roll back. When I reached my destination, turned off the car, and restarted it again, it would only shift to neutral. It is now at the dealership where it was diagnosed as needing the BECM replaced."
2019 Chevrolet Volt, December 28, 2018
"Brand new car suddenly stalled while driving – still had about 10 EV miles left and a full tank of gas when it happened, traveling straight at around 45mph. Messages displayed on dash telling me 'Propulsion power reduced to 0' and 'Shift to park', giving me about 30 seconds to pull over before it completely stopped. Restarted car several times, but 'Initializing wait to shift' and 'Propulsion power reduced' messages displayed, as well as check engine light. Car would not shift out of park, even to neutral. Luckily, I was on a quiet city street at night and not on the freeway, as this could have been extremely dangerous. OnStar service had me towed to dealership, whose service department said it was a faulty part in the electric engine charging module. They will replace the part. However, since having this issue I have read of countless other similar situations on previous Volt models, with sudden stalling and 'Propulsion power reduced' messages. It is so common there is a pinned message about it on the Volt internet forums, and I have read several previous NHTSA complaints. It seems all too common and I believe is something that should be investigated as it could cause serious injury or death depending on where/when it happens. If it was a known fault on previous Volt models, it should have been fixed in the 2019 version."
---
General Motors' Response to Battery Energy Control Module Problems
General Motors allegedly knew about the problems in the battery energy control module since June 2018, but never warned consumers, offered reimbursements for repairs or replacements or issued a recall. A technical service bulletin issued for 2016–2018 Chevy Volts told GM dealerships that Volts were failing due to an internal problem in the battery energy control module.
General Motors stopped manufacturing the Chevy Volt after the 2019 module year, but the allegedly defective Chevy Volts are still on the market.
Source: CarComplaints.com, NHTSA.gov
---
Knight Law Group is an automotive lemon law firm that exclusively practices in California. If you are a California resident who purchased or leased a defective vehicle from a licensed dealership in California, we may be able to help you get rid of your potential lemon and recover significant cash compensation. Model year restrictions apply: 2016–Present vehicle models only.
However, we cannot help those who reside outside of California or purchased their vehicle outside of California unless they are active duty members of the Armed Forces, nor will we be able to refer those to a lemon law firm in their states. To learn more about the California Lemon Law and your legal rights, visit our California Lemon Law Guide for more information.