If your Cadillac CTS has recurring problems that won't go away, it may be considered a lemon.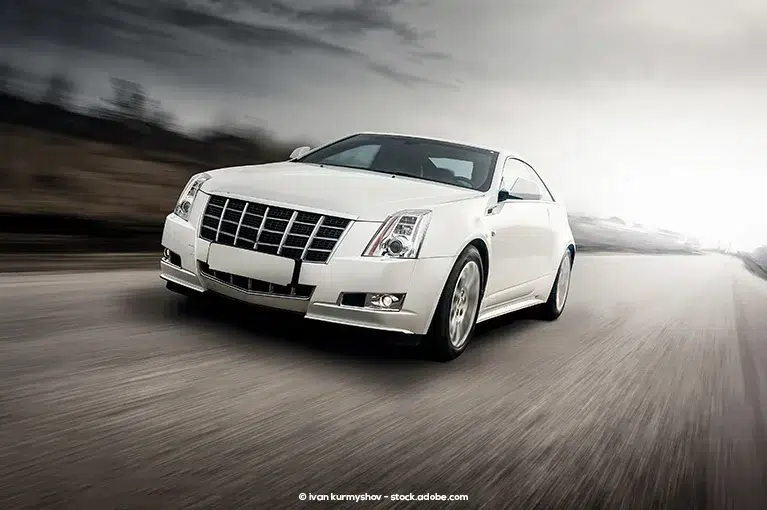 Under the California Lemon Law, a lemon is a vehicle with recurring problems that will not go away, despite a reasonable number of repair attempts by authorized repair facilities. These problems must negatively impact the use, safety or value of your vehicle.
Many owners and lessees of Cadillac CTS vehicles report problems that do just that. Learn more about common problems that 2013–2019 Cadillac CTS, owners and lessees report in their vehicles. If one of these problems repeatedly appear in your Cadillac CTS, you may need to talk to a lemon law attorney about your case.
Engine Problems
If your Check Engine Light illuminates on your dashboard, investigate your vehicle for engine problems.
Cadillac CTS owners and lessees have submitted complaints to the National Highway Traffic Safety Administration about engine problems they have experienced. Sometimes, their vehicles reportedly hesitate due to issues with their engines. However, some Cadillac CTS vehicles reportedly experience unpredictable or unwanted acceleration while driving. Some of these vehicles' engines may stall or shut off, endangering everyone in the vehicle.
Electrical Problems
When electrical systems malfunction in your Cadillac CTS, the resulting problems may be unpredictable and unsafe for drivers and passengers alike.
According to complaints submitted to NHTSA, common electrical problems include non-functional windshield wipers, starters that fail to respond, instrument panel problems, and drive assist systems that stop working. Some Cadillac CTS vehicles shut off while idling or driving, thanks to electrical problems that have not been resolved.
Suspension Problems
The suspension is an important vehicle component that connects the vehicle to its wheels. It's designed to keep driving smooth and help protect the vehicle itself from damage. However, Cadillac CTS drivers have reported suspension problems to the NHTSA, which could make these vehicles difficult or unsafe to drive.
Suspension problems reported in Cadillac CTS vehicles include rough riding while driving, and vibrating while idling or in park. Some drivers report that the wheels' bindings may also be unsafe. If you suspect that your Cadillac CTS has suspension problems, take your vehicle to an authorized dealership or repair facility for repairs.
Drivetrain Problems
The "drivetrain" refers to several parts that transfer power to the wheels, and includes the transmission.
Drivetrain problems could cause the vehicles to vibrate, experience shifting problems, or have difficulty stopping. More specifically, the transmissions in some Cadillac CTS vehicles could cause jerking, shuddering and odd noises, as well as blowouts or a failure to engage. If your Cadillac CTS experiences drivetrain or transmission problems, take your vehicle to an authorized dealership or repair shop to address these issues.
Brake Problems
Cadillac CTS owners and lessees have submitted multiple complaints to NHTSA for recurring brake problems that could compromise their safety.
Brake problems in some Cadillac CTS vehicles include unwanted acceleration, faulty brake components, and vehicles' failure to respond to brake inputs from drivers. Malfunctioning brakes could increase the risk of collisions and reduce drivers' ability to control their own vehicles.
If any of these problems repeatedly appear in your Cadillac CTS, it may be time to talk to a lemon law attorney about your legal options.
Contact a California Lemon Law Attorney
If problems persist in your Cadillac CTS despite multiple repair attempts, your vehicle may be a lemon.
Owners and lessees of "lemons" or defective vehicles are entitled to cash compensation, a vehicle replacement or a lemon law buyback. Knight Law Group has helped thousands of lemon owners and lessees obtain these rewards under the California lemon law with a success rate in excess of 99%.
Don't go through the lemon law process alone. Our experienced lemon law attorneys can provide legal representation at no up-front cost to you. If you want to learn more about the California lemon law or have specific questions about your case, fill out our contact form or call us for a free consultation at 877-222-2222.