The engine is responsible for generating the power to drive your car. Because of this, the engine is commonly known as the "heart" of a motor vehicle. That's why it's vital to ensure that your engine is in good working order. A malfunctioning engine can lead to a range of issues, from a mere decrease in engine performance, to major safety hazards or a car that can't even start. Many engine problems can be resolved with a well-timed visit to your local repair shop. However, engine problems that seemingly won't go away may indicate a potentially defective car.
Table of Contents
What are some common engine problems?
Some car owners or lessees may be fairly good at determining the cause of their car problems and requesting the appropriate service. Others, however, may only notice overall symptoms in their car. Here are some common symptoms that may point to engine problems in your car: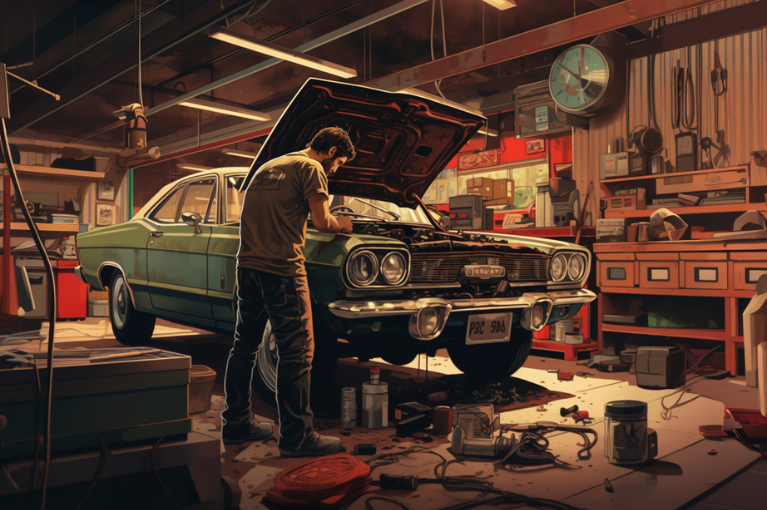 Check Engine Light is on
Coolant leaks
Excessive oil consumption
Engine misfiring
Engine ticking or knocking
Other noises from the engine compartment
Engine overheating
Vehicle stalling
Engine failure
Vehicle not starting
If you have any of these issues in your vehicle, we recommend that you take your vehicle to the dealership or auto repair facility. Seemingly minor symptoms can lead to serious safety problems if neglected. Properly maintaining your vehicle is vitally important both to ensuring safe transportation and keeping your lemon law rights intact.

When do engine problems indicate a lemon car?
Your engine problems may be a sign of a lemon car if these problems impact the use, value or safety of your car, and they have not been repaired within a reasonable number of repair attempts. While the California Lemon Law doesn't say what a reasonable number of repair attempts is, a part of the law known as the lemon law presumptions gives a general guideline.
If your car's engine problems aren't going away, your car may be presumed a lemon if:
Within the first 18 months or 18,000 miles (whichever comes first), one of the following happens:

Within two or more repair attempts, a problem that can lead to death or serious bodily injury is not fixed,
Within four or more repair attempts, a problem that affects use, value or safety is not fixed, or,
A problem causes the car to be stuck in the repair shop for more than 30 days cumulatively, and;

You have already tried arbitration and received an unfavorable outcome for your car.
When a car is presumed to be a lemon, the burden of proof shifts onto the auto manufacturer. However, engine problems may indicate a lemon car, even if the car does not meet the criteria for the lemon law presumptions. Keep in mind that for your car to be a lemon, the engine problems must have been covered by the warranty from your auto manufacturer.
Consult a California lemon law attorney to discuss your engine problems. When you do, keep your repair orders on hand. Repair orders are legal documents that you receive at the end of each repair visit. They should contain your vehicle information, the concerns you reported, the repairs performed on your car and itemized costs for each service.

What does the California Lemon Law allow me to get for a car plagued with engine problems?
If your engine problems turned your car into a lemon, the California Lemon Law allows you to receive cash compensation, a replacement vehicle or a lemon law refund (a refund of your vehicle's purchase price, minus an offset determined by the mileage when your problems first surfaced).
In addition, you may also receive reimbursement for expenses incurred for your car's defects. These extra expenses may include towing costs, out-of-pocket repair expenses and rental car costs you paid while your car was in the repair shop for engine issues. How much you receive as part of this reimbursement will depend on the facts of your lemon law case.

Engine Problems Plaguing Your Car? Consult a Lemon Law Attorney!
If you are experiencing persistent engine issues, consulting a lemon law attorney can help you determine your options. Your engine problems may indicate a lemon car if it is impacting the use, value or safety of your car and the dealership or repair shop did not fix your car within a reasonable number of repair attempts. However, the number considered "reasonable" will depend on the nature of your car defect. Consulting a lemon law attorney is essential to determining the viability of your case.
Luckily, both lemon law consultations and lemon law representation come at no cost to the consumer. If you win your lemon law claim, the auto manufacturer has to pay your attorneys' fees and costs as part of the settlement. During your lemon law consultation, you may ask any questions you have about your legal options. At the end of the consultation, you may be asked to send over repair orders and other documents for another layer of review.
In conclusion, filing a Lemon Law claim for a vehicle with a faulty engine is possible if the issue substantially impairs the vehicle's use, value, or safety and meets the criteria set by the California Lemon Law. However, the success of a Lemon Law claim depends on various factors, including the manufacturer's response to repair attempts and the specific circumstances surrounding the engine's defect. Remember: careful maintenance of your vehicle is essential to ensuring your safety and, if your vehicle turns out to be defective, preserving your lemon law rights.
Call our lemon law firm today. We conduct consultations 24/7 at our toll free number: 877-222-2222.
---
Lemon Law Help by Knight Law Group is an automotive lemon law firm that exclusively practices in California. If you are a California resident who purchased or leased a defective vehicle from a licensed dealership in California, we may be able to help you get rid of your potential lemon and recover significant cash compensation. Model year restrictions apply: 2016–Present vehicle models only. However, we cannot help those who reside outside of California or purchased their vehicle outside of California unless they are active duty members of the Armed Forces, nor will we be able to refer those to a lemon law firm in their states. To learn more about the California Lemon Law and your legal rights, visit our California Lemon Law Guide for more information.