If your GMC Acadia has recurring problems that won't go away, it may be considered a lemon.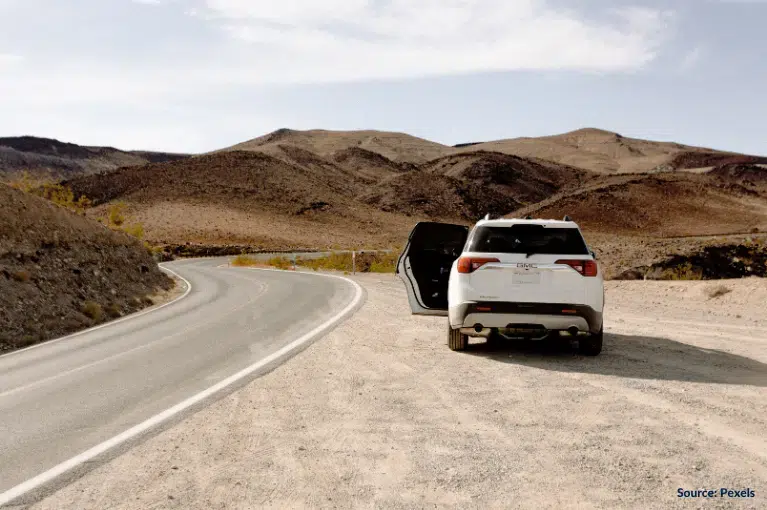 Under the California Lemon Law, a lemon is a vehicle with recurring problems that will not go away, despite a reasonable number of repair attempts by authorized repair facilities. These problems must negatively impact the use, safety or value of your vehicle.
Many owners and lessees of GMC Acadia vehicles report problems that do just that. Learn more about common problems that 2013–Present GMC Acadia, owners and lessees report in their vehicles. If one of these problems repeatedly appear in your GMC Acadia, you may need to talk to a lemon law attorney about your case.
Transmission Problems
Lemon law cases often involve vehicles with recurring transmission problems, and defective GMC Acadia vehicles are unlikely to be an exception.
Complaints submitted to the National Highway Traffic Safety Administration reveal that GMC Acadia vehicles with faulty transmissions may jerk, chatter, have fluid leaks, not shift properly, vibrate or stop while driving. Some GMC Acadia vehicles may not detect when the transmission is in park, and therefore have difficulty shutting off.
Electrical Problems
When electrical systems malfunction in your GMC Acadia, resulting problems may be unpredictable for drivers and passengers alike.
If your GMC Acadia's "service battery system" warning lights up, get your battery checked out. According to complaints submitted to NHTSA, the batteries in some GMC Acadias drain quickly or die suddenly. Other electrical problems include faulty side detection systems, failure of some safety features, and corrosion of vehicle parts. Affected GMC Acadia vehicles may run rough, stall, or fail to start.
Engine Problems
If your Check Engine Light illuminates on your dashboard, investigate your vehicle for engine problems.
Signs of potential engine problems in your GMC Acadia include the vehicle running or shaking, grinding noises while driving, the engine seizing, vehicle stalling, sudden loss of power, and a vehicle's failure to start.
If your GMC is showing recurring engine problems, or any other outstanding issues, it may be considered a lemon.
Fuel System Problems
Though some symptoms of a lemon may point to a faulty engine, they can also point to a faulty fuel system.
Some GMC Acadia owners and lessees report engine problems after filling up their gas tanks, suggesting that the problem may lie in the fuel system. Problems reported to NHTSA include difficulty refueling, inaccurate fuel gauges, bad purge valves or fuel pumps, and problems with fuel injectors. Class action lawsuits have been prompted by recurring fuel system problems across makes and models.
If your GMC Acadia has recurring problems despite multiple visits to the repair shop, consult a lemon law attorney about your legal options.
Contact a California Lemon Law Attorney
If problems persist in your GMC Acadia despite multiple repair attempts, your vehicle may be a lemon.
Owners and lessees of "lemons" or defective vehicles are entitled to cash compensation, a vehicle replacement or a lemon law buyback. Knight Law Group has helped thousands of lemon owners and lessees obtain these rewards under the California Lemon Law with a success rate in excess of 99%.
Don't go through the lemon law process alone. Our experienced California lemon law attorneys can provide legal representation at no up-front cost to you. If you want to learn more about the California Lemon Law or have specific questions about your case, fill out our contact form or call us for a free consultation at 877-222-2222.