If your Nissan Frontier has recurring problems that won't go away, it may be considered a lemon.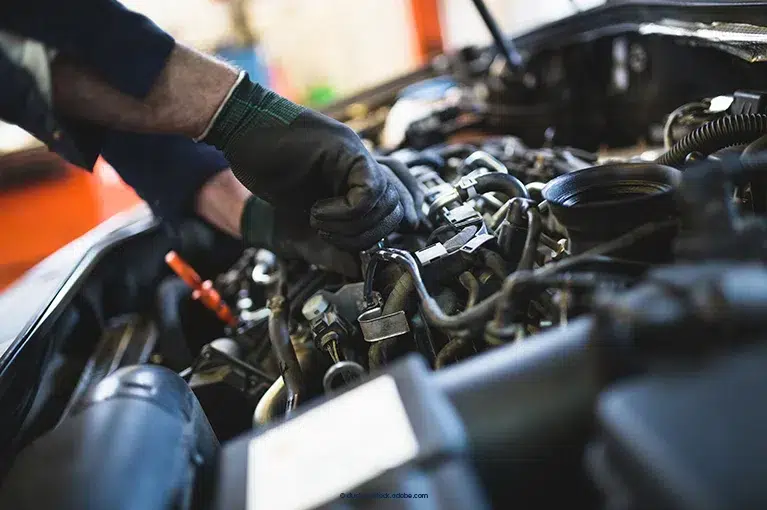 Under the California Lemon Law, a lemon is a vehicle with recurring problems that will not go away, despite a reasonable number of repair attempts by authorized repair facilities. These problems must negatively impact the use, safety or value of your vehicle.
Many owners and lessees of Nissan Frontier vehicles report problems that meet this requirement. Learn more about common problems that 2013–2020 Nissan Frontier owners and lessees report in their vehicles. If one of these problems repeatedly appear in your Nissan Frontier, you may need to talk to a lemon law attorney about your case.
Drivetrain Problems
The "drivetrain" refers to several parts that transfer power to the wheels, and includes the transmission.
The transmission in some Nissan Frontier vehicles experiences problems with the cooling system, which could cause overheating or transmission failure. Other signs of a faulty drivetrain – and potentially a faulty transmission – include clunking noises, shifting problems, rear differential whining and premature wear.
If these problems persist in your vehicle despite multiple repair attempts, your vehicle may be a lemon.
Brake Problems
If your brake pedals feel spongy or soft, it may point to a problem in your Nissan Frontier's braking system.
Brake pedal problems such as this are not uncommon in Nissan Frontier vehicles.
Some complaints submitted to the NHTSA reveal that not only spongy brakes, but also excessive rusting, which could create potential hazards for you and other drivers.
Engine Problems
If your Check Engine Light illuminates on your dashboard, you may need to park your vehicle or get your engine checked out.
Knocking, rough idling and rattling motors are the least of the problems faced by owners and lessees of Nissan Frontier vehicles. Problems with engine mounts and acceleration also aggravate some Nissan Frontier drivers, with some complaints to NHTSA revealing that these vehicles do not accelerate properly.
Seat Belt and Airbag Problems
If your Airbag Warning Light illuminates, you should check on your safety systems.
Your seat belts and airbags are supposed to protect you in the event of a car crash. However, faulty seat belt latches and non-deploying airbags found in some Nissan Frontier vehicles can compromise your safety. If recurring problems appear in your seat belts, airbags or other vehicle safety systems, it may be time to consult a California lemon law attorney about your situation.
Contact a California Lemon Law Attorney
If problems persist in your Nissan Frontier despite multiple repair attempts, your vehicle may be a lemon.
Owners and lessees of "lemons" or defective vehicles are entitled to cash compensation, a vehicle replacement or a lemon law buyback. Knight Law Group has helped thousands of lemon owners and lessees obtain these rewards under the California lemon law with a success rate in excess of 99%.
Don't go through the lemon law process alone. Our experienced lemon law attorneys can provide legal representation at no up-front cost to you. If you want to learn more about the California lemon law or have specific questions about your case, fill out our contact form or call us for a free consultation at 877-222-2222.