If your Volkswagen Tiguan has recurring problems that won't go away, it may be considered a lemon.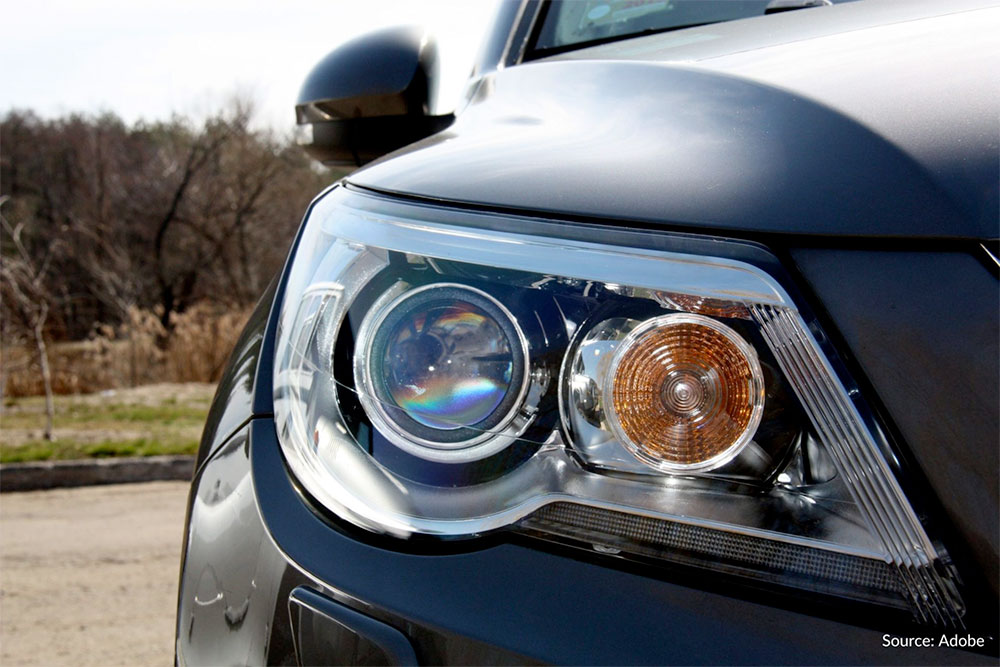 Under the California Lemon Law, a lemon is a vehicle with recurring problems that will not go away, despite a reasonable number of repair attempts by authorized repair facilities. These problems must negatively impact the use, safety or value of your vehicle.
Many owners and lessees of Volkswagen Tiguan vehicles report problems that do just that. Learn more about common problems that 2015–2019 Volkswagen Tiguan owners and lessees report in their vehicles. If one of these problems repeatedly appear in your Volkswagen Tiguan, you may need to talk to a lemon law attorney about your case.
Seatbelt and Airbag Problems
Safety systems such as seatbelts and airbags are intended to keep you safe during a collision. However, Volkswagen Tiguan owners and lessees have reported these systems responding to false alarms.
A seat belt chime wrongly going off, despite seat belts already being buckled, and detection sensors wrongly mistaking light objects for passengers are milder examples of such false alarms. Seatbelts may randomly lock, despite no need for the mechanism.
Keep an eye out for an illuminated airbag error light. Some Volkswagen Tiguan drivers have reported that their airbags failed to deploy. If safety systems in your vehicle are compromised, call a lemon law attorney for a free consultation on your case.
Brake Problems
Volkswagen Tiguan vehicles come with Automatic Emergency Braking (AEB) systems that can malfunction and cause random braking. The AEB systems are supposed to detect obstacles and, if the driver does not respond in time, trigger the brakes. However, these systems pick up false alarms and randomly brake in unsafe situations.
Other brake problems found in Volkswagen Tiguan vehicles include vibration while braking, premature brake wear, and even brake failure – all of which could make these vehicles unsafe.
Engine Problems
If you smell burning oil or hear a grinding noise in your Volkswagen Tiguan, you may have a faulty engine.
Consumers have submitted complaints claiming that their Volkswagen Tiguan experiences delayed acceleration and engine shut-downs while driving. In some cases, their engines have failed outright. If any of these problems appear in your vehicle, talk to a lemon law attorney about your situation before your vehicle leaves you stranded.
Steering Problems
Volkswagen Tiguan owners and lessees have reported steering problems that can make drivers feel like they will lose control of their vehicles.
Some drivers may notice that buttons on their steering wheel no longer work. However, other drivers may notice that their vehicles suddenly veer in one direction. Finally, the steering wheel becomes difficult to use, and drivers have a hard time controlling their vehicles.
Transmission Problems
Transmission problems are common in lemon vehicles. If you suspect your Volkswagen Tiguan has a faulty transmission, look for the following signs.
Volkswagen Tiguan drivers have reported hard shifting, hesitation and grinding noises in their vehicles. When they attempt to accelerate, their vehicle may randomly jerk. All of these signs may point to a faulty transmission, which cost thousands of dollars to replace.
Contact a California Lemon Law Attorney
If problems persist in your Volkswagen Tiguan despite multiple repair attempts, your vehicle may be a lemon.
Owners and lessees of "lemons" or defective vehicles are entitled to cash compensation, a vehicle replacement or a lemon law buyback. Knight Law Group has helped thousands of lemon owners and lessees obtain these rewards under the California lemon law with a success rate in excess of 99%.
Don't go through the lemon law process alone. Our experienced lemon law attorneys can provide legal representation at no up-front cost to you. If you want to learn more about the California lemon law or have specific questions about your case, fill out our contact form or call us for a free consultation at 877-222-2222.