Ford is recalling more than 310,000 model year 2016 Ford Super Duty trucks because the driver side airbags may fail to deploy in a crash.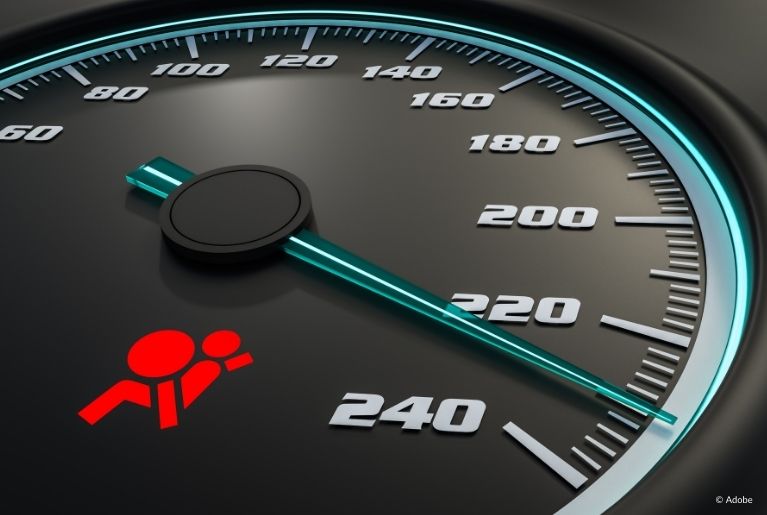 The airbags fail to deploy in 2016 Ford F-250, F-350, F-450 and F-550 trucks because of dust contamination. Specifically, dust builds up in the steering wheel clock springs, causing a disconnection of the ribbon circuits and, ultimately, the electrical connection to the driver's side airbag.
Symptoms of the problem include a popping and click noise inside of the steering wheel, a loss of illumination, loss of function on the steering wheel's switches, and the horn failing to activate. Eventually, the airbag warning light will illuminate on the dashboard.
Ford learned of the problem in October 2021 when the National Highway Traffic Safety Administration contacted Ford, prompting them to review a warranty claim related to the issue.
Engineers found that dust contamination caused the electrical disconnection.
Ford eventually found approximately 11,200 reports of 2016 Ford pickup trucks experiencing the problem.
According to Ford, these steering wheel clock springs were brought into production in December 2014 for the affected pickup trucks.
The recall affects 153,307 F-250s, 98,765 F-350s, 21,113 F-450s and 37,018 F-550 trucks. Recall notices are expected to be mailed July 5. Ford dealers will replace the steering wheel clock springs.
Sources: NHTSA.gov, CarComplaints.com
---
Knight Law Group is an automotive lemon law firm that exclusively practices in California. If you are a California resident who purchased or leased a defective vehicle from a licensed dealership in California, we may be able to help you get rid of your potential lemon and recover significant cash compensation. Model year restrictions apply: 2015–Present vehicle models only.
However, we cannot help those who reside outside of California or purchased their vehicle outside of California unless they are active duty members of the Armed Forces, nor will we be able to refer those to a lemon law firm in their states. To learn more about the California Lemon Law and your legal rights, visit our California Lemon Law Guide for more information.