Many drivers use the car's in-dash fuel economy display to decide how many miles their car can still drive before running out of fuel. They shouldn't, because according to a new study from the American Automobile Association, those displays are not always accurate.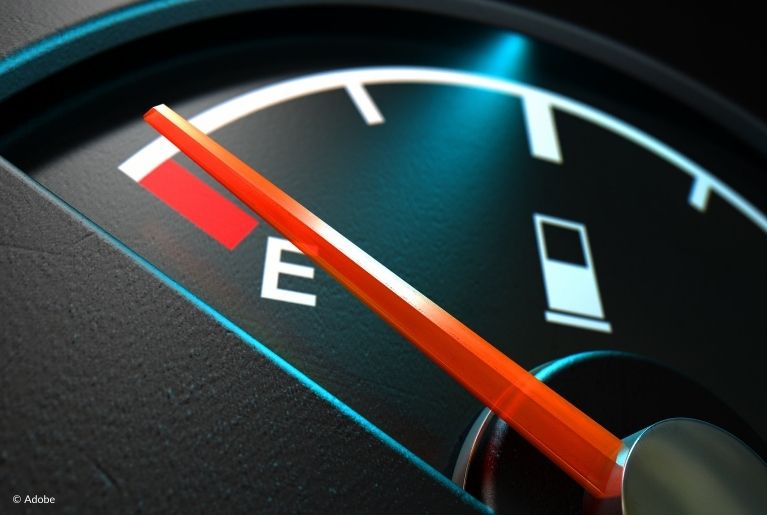 That's because the "miles-to-empty" estimates vary, depending on factors such as speed, acceleration, and length of a trip. A consumer survey by AAA found that about 74% of drivers use those estimates to determine when to get gas. However, shorter trips can throw off the estimates. As a result, drivers could face an "unnecessary risk" of running out of gas or causing damage to their engines.
Researchers tested the accuracy of a vehicle's own estimation systems by comparing its estimations to the results yielded by a dynamometer, which measures an engine's power output. Vehicles were tested in different environments, such as highways and typical stop-and-go traffic.
"Despite the irregularities our testing found, a vehicle's fuel economy display is an important tool to understand how different driving styles impact how efficiently a vehicle uses fuel," said Megan McKernan, manager of Automotive Research Center of the Automobile Club of Southern California, in a press release.
Inaccuracies ranged from a 6.4% overestimation to a 2.8% underestimation, compared to the dynamometer. Displays are most accurate when the driver fills up the gas tank and then resets the vehicle's trip data, according to researchers. They also recommend filling up on gas when the vehicle has a quarter of a tank left, rather than relying on displays.
Source: Automotive News