A class action against General Motors is accusing the automaker of equipping its 2015–2019 Corvette models with faulty wheels and demanding reimbursements that could cost the automaker millions of dollars.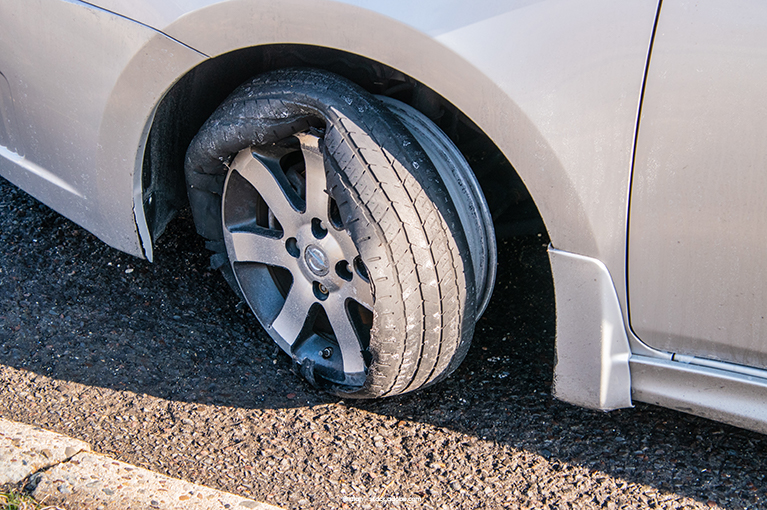 The lawsuit represents owners and lessees of 2015–2019 Corvette Z06 and 2017–2019 Corvette Grand Sport vehicles. Several owners of these vehicles reported that, despite low miles and careful driving, their wheel rims have bent or cracked, which the lawsuit says could cause air leaks or tire blowouts. Many have complained to the National Highway Traffic Safety Administration and the Better Business Bureau.
A General Motors spokesperson told the Detroit Free Press that there have been no safety recalls on the listed vehicles, but dealerships offer Tire and Wheel Protection for roughly $1,000 per plan. The automaker's chief engineer blames the alleged damage on regular wear and tear.
The lawsuit claims that the wheel rims are prone to deforming and cracking because they are made with material that is "cast, rather than forged, and is of insufficient strength, and in an insufficient quantity, to withstand the torque and power input from the drivetrain." The automaker allegedly used less material that needed, just to save "unsprung weight" not borne by the vehicle's suspensions.
Citing Car and Driver magazine's review of the 2017 Corvette Grand Sport, the lawsuit alleges that six wheels were damaged within a 40,000-mile testing period, resulting in a total cost of $4,098 for cumulative replacements and repairs. According to the suit, General Motors refused to cover repair costs, and replacement wheels were often equally defective.
Source: Detroit Free Press