A class action lawsuit claims that General Motors should have recalled 2017–2019 GMC Yukon vehicles a long time ago because their tail light assemblies allegedly cause brake lights to fail.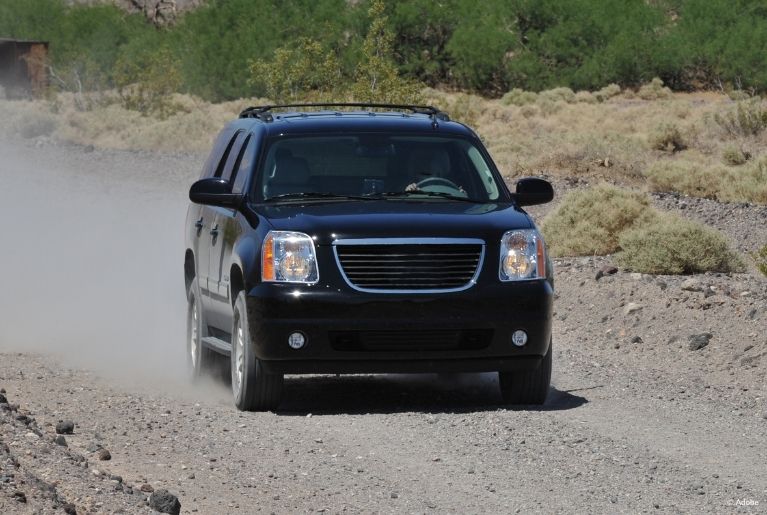 The lawsuit represents drivers of 2017–2019 GMC Yukon, Yukon XL, Yukon Denali and Yukon Denali XL vehicles. According to the suit, brake light and tail light failures could be attributed to faulty LED strips or faulty connections inside the tail light assemblies. As a result, these vehicles face an increased risk of a rear-end crash. These tail lights allegedly can also fail due to condensation creating a white fog inside the tail light lens.
According to the suit, a special coverage adjustment (SCA) for 2015–2016 GMC Yukons should have been extended to the 2017-2019 vehicles.
The SCA applied to 2015–2016 Yukons was titled "Tail Lamps Inoperative" and allowed vehicle owners and lessees to receive free tail light replacements and reimbursements if they already paid for repairs.
However, the automaker and GMC dealerships allegedly refused to cover the costs for 2017–2019 Yukons, leaving drivers with known defects.
The tail light assembly is a fully sealed unit that, while supposed to last a lifetime, allegedly fails. As a result, owners are left with replacement costs of over $800. To make matters worse, the problem is allegedly so prevalent that replacement parts are on backorder in the United States.
Source: CarComplaints.com
---

Knight Law Group is an automotive lemon law firm that exclusively practices in California. If you are a California resident who purchased or leased a new vehicle from a licensed dealership in California, we may be able to help you get rid of your potential lemon and recover significant cash compensation. Model year restrictions apply: 2015 or newer vehicle models.
However, we cannot help those who reside outside of California or purchased their vehicle outside of California unless they are active duty members of the Armed Forces, nor will we be able to refer those to a lemon law firm in their states. To learn more about the California Lemon Law and your legal rights, visit our California Lemon Law Guide for more information.