A lawsuit filed against General Motors alleges that several Cadillac, Chevrolet and GMC models are equipped with defective 8-speed Hydra-Matic transmissions and plagued with torque converter problems.
These vehicles are equipped with faulty Hydra-Matic 8L90 and Hydra-Matic 8L45 transmissions, which allegedly cause these vehicles to slip, buck, jerk and experience harsh engagement, sudden acceleration, delays in acceleration and/or downshifts, excessive internal wear and difficulty stopping.
The following models are allegedly equipped with faulty 8-speed transmissions: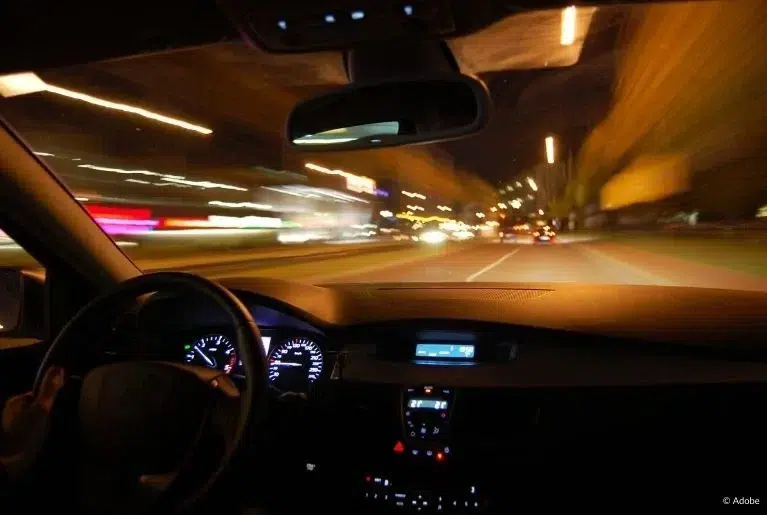 2015–2019 Chevrolet Silverado
2015–2019 GMC Sierra
2017–2019 Chevrolet Colorado
2017–2019 GMC Canyon
2015–2019 GMC Yukon
2015–2019 GMC Yukon XL
2015–2019 GMC Yukon Denali XL
2016–2019 Chevrolet Camaro
2016–2019 Cadillac ATS, ATS-V
2016–2019 Cadillac CTS, CTS-V
2015–2019 Cadillac Escalade and Escalade ESV
2015–2019 Chevrolet Corvette
2016–2019 Cadillac CT6
These faulty 8-speed transmissions and torque converters allegedly cause shuddering, shaking and jerking, which result in friction in the hydraulic systems and gears. This results in metal shavings that circulate throughout the Hydra-Matic transmissions.
Vehicle owners and lessees allegedly take on expensive repairs, which include transmission flushes, transmission replacements and repairs to the torque converters. Several owners of the affected vehicles have submitted complaints to the National Highway Traffic Safety Administration regarding the faulty transmissions and torque converter problems.
An owner of a 2018 GMC Canyon wrote the following complaint regarding torque converter clutch problems:
For several months, we are continuously experiencing a shaking and shuddering of the Canyon every time the truck shifts from 1st to 2nd gear. It is very disturbing, driving down the street, and the Canyon begins to shake so hard that everyone is jarred in their seats, even with seat belts on. It is almost as if the Canyon is being rear ended by another vehicle as we're driving down the street.
[…] Our Canyon is still under warranty, as we have the extended powertrain warranty. Furthermore, we just learned of a GM service bulletin, 18-NA-355 dated August, 2019, that has been circulating. We found a copy of the torque converter clutch [service bulletin] and it applies to all GMC Canyons from 2017-2019. Needless to say, GM (corporate and dealership) want us to pay out of pocket for a very expensive diagnostics test (e.g., hundreds of dollars) to confirm there is a problem and then determine if warranty will cover the repair(s).
This is a very serious vehicle safety issue that can cause accidents if the driver is not accustomed to being tossed about in their seat while driving the Canyon. GM needs to do a recall to fix this problem for all affected vehicles as people, especially those that are on fixed incomes, are not able to pay out of pocket for a test just to validate that the torque converter clutch shudder does exist.…
An owner of a 2017 GMC Yukon submitted the following complaint:
While attempting to pull out into traffic, the transmission suddenly slipped and the vehicle made a high-pitched humming sound. The contact took the vehicle to [a General Motors dealership] where it was diagnosed that the torque converter needed to be replaced. The vehicle had not been repaired because the dealer was unable to get the part from the manufacturer. The dealer was unable to get confirmation as to when the part would be provided. The contact attempted to call the manufacturer, but was unable to speak with anyone. The approximate failure mileage was 96,700.
An owner of a 2017 GMC Sierra reported the following about metal shavings from the torque converter:
The contact stated that while driving at 70 mph, there was sudden loss of motive power and the gears disengaged. The contact stated the Check Engine Warning Light illuminated. The contact pulled the vehicle to the side of the road and restarted vehicle and the Check Engine Warning Light disappeared. The vehicle was towed to [a General Motors dealership] where it was diagnosed that the transmission showed evidence of large amounts of metal shavings from the torque converter. The oil pan also showed evidence of burnt metal. The vehicle was not repaired. The manufacturer was notified of the failure and a case was opened. The failure mileage was 61,719.
A driver of a 2017 Chevrolet Silverado 1500 reported the torque converter locking up at random in the following complaint:
The torque converter was locking up on random occasions with no warning before shifting period. [It was] very dangerous while in traffic or trying to turn. GM told me they know about this problem of course and said [to] install a new transmission with updated parts that were bad from the factory.
Many owners of Cadillac, Chevrolet and GMC vehicles are experiencing a phenomenon known as the Chevy Shake. In some vehicles, like those included in this class action lawsuit, the intense shaking and shuddering is caused by a defective 8-speed transmission. If you have a Cadillac, Chevrolet or GMC vehicle with an 8L45 or an 8L90 transmission, you may be included in one or more class action lawsuits. If a lawsuit settles, you may get a meager final settlement. We can help you opt out and retain your individual right to sue the manufacturer for a much larger cash reward.
If your General Motors vehicle shakes and shudders violently while driving, read more about the Chevy Shake or call us at 877-222-2222 to learn more about your California lemon law rights.
Source: CarComplaints.com, NHTSA.gov
---
Knight Law Group is an automotive lemon law firm that exclusively practices in California. If you are a California resident who purchased or leased a defective vehicle from a licensed dealership in California, we may be able to help you get rid of your potential lemon and recover significant cash compensation. Model year restrictions apply: 2015 or newer vehicle models only.
However, we cannot help those who reside outside of California or purchased their vehicle outside of California unless they are active duty members of the Armed Forces, nor will we be able to refer those to a lemon law firm in their states. To learn more about the California Lemon Law and your legal rights, visit our California Lemon Law Guide for more information.