GM "Shift to Park" lawsuits allege that certain Chevrolet and GMC vehicles do not detect when they are in PARK, preventing drivers from shutting off and locking the vehicles.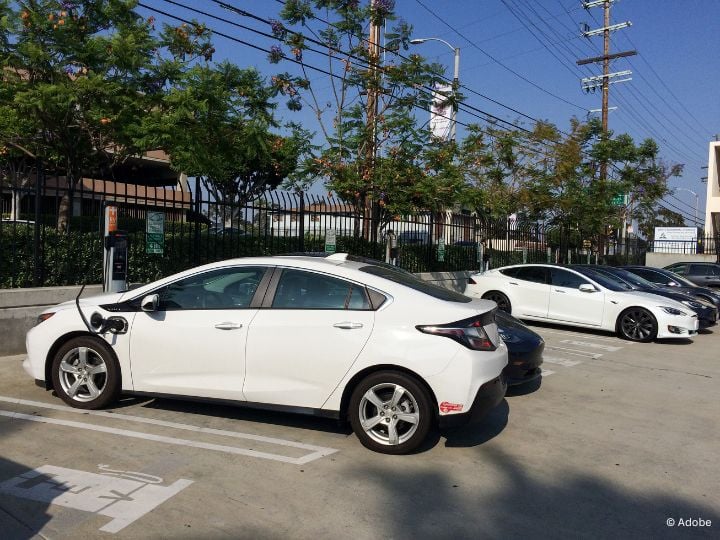 GM vehicles affected by the alleged "Shift to Park" defect include:
2016–2019 Chevrolet Malibu
2016–2019 Chevrolet Volt
2017–2018 GMC Acadia
2018–2019 Chevrolet Traverse
2019 Chevrolet Blazer
The affected Chevrolet and GMC vehicles do not detect when the drivers placed the vehicles in "PARK." Instead, these GM vehicles allegedly display a "Shift to Park" error message on the instrument cluster, even though the drivers already placed the gear shift into "PARK." The GM drivers attempt to trick their vehicles into detecting that the gear shift is in PARK, often by wiggling the shifter, shifting it through the gears again, and starting and shutting off the engine.
---
GM "Shift to Park" Defect Complaints
The GM "Shift to Park" lawsuits cite multiple complaints that Chevrolet and GMC owners submitted to the National Highway Traffic Safety Administration. These complaints allege that the affected Chevy and GMC owners experience the "Shift to Park" defect and are forced to trick their vehicles into detecting that they are in PARK.
2017 GMC Acadia, June 3, 2018
"When the vehicle is in park and you try to turn it off with the start/stop button an on dash error code of 'shift to park' appears even though the vehicle is clearly in park. You are not able to turn the vehicle off. I took the vehicle in for service on 6/4/18 and was told that GM is aware of the issue. However their engineers have not found a solution. This currently is forcing me restart the engine, put my car in reverse, shift back in drive, try re parking and turning off again repeating the process until it eventually turns off. I do not know if my car is truly in gear or not. I'm afraid that it might cause a dangerous situation."
2019 Chevrolet Volt, December 25, 2018
"I was driving home at around 45mph on Sunday night when the car suddenly stalled. I was on the last 6 EV miles and had a full tank of gas, driving on EV L mode. Luckily I was on a quiet street at night and was able to pull over to the side. The car gave me the shift to park message. Then I got the messages 'initializing wait to shift,' 'propulsion power reduced to 0.' The car would not work, wouldn't shift out of park. Changing to hold mode to use the gas didn't make it work either."
2018 Chevrolet Traverse, November 26, 2018
"When gear is already in PARK, I get a message says put in PARK to shut off. Called a dealership and told it will cost to look at even though still under 100% warranty. This is a brand new vehicle so unsure why this problem would already be occurring. It's annoying because at times you have to start it multiple times, just to be able to shut off fully."
2019 Chevrolet Blazer, April 2021
"I believe there was actually a service bulletin for that very issue! My 2019 RS was actually jamming itself into the parking brake mode while I was driving! I would then get the shift to park notice on my screen. It was in the dealer for a few days and they said there was a service bulletin for the issue."
---
What is General Motors Doing About the "Shift to Park" Defect?
General Motors allegedly knew of the "Shift to Park" problem since at least January 2017, yet refused to diagnose the Shift defect or repair the vehicles under warranty. From January 2017 to September 2019, General Motors issued to its dealerships a series of bulletins that document the Shift to Park problem.
According to several GM owners, General Motors allegedly replaces the transmission and/or the park switch in the transmission control assembly with an equally defective replacement part.
---
Lemon Law Help by Knight Law Group is an automotive lemon law firm that exclusively practices in California. If you are a California resident who purchased or leased a defective vehicle from a licensed dealership in California, we may be able to help you get rid of your potential lemon and recover significant cash compensation. Model year restrictions apply: 2016–Present vehicle models only.
However, we cannot help those who reside outside of California or purchased their vehicle outside of California unless they are active duty members of the Armed Forces, nor will we be able to refer those to a lemon law firm in their states. To learn more about the California Lemon Law and your legal rights, visit our California Lemon Law Guide for more information.