The GMC Sierra pickup truck is GMC's best-selling model in the United States, with 191,186 models sold in 2021 alone. However, some GMC Sierra trucks have been included in class action lawsuits alleging recurring transmission problems, violent vehicle shaking and other defects.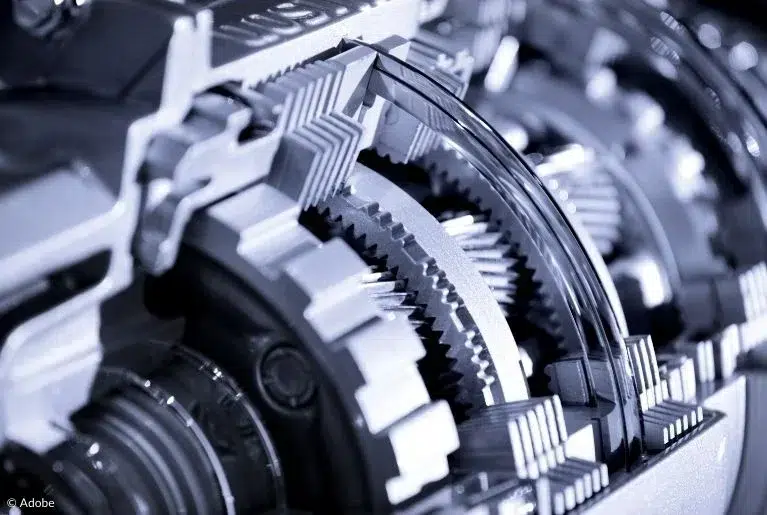 Along with other Cadillac, Chevrolet and GMC models, 2014–2019 GMC Sierra trucks have been reported to experience harsh engagement of gears, shifting problems, transmission slipping and difficulty stopping.
To provide a glimpse into the issues plaguing some GMC Sierra trucks, we have compiled a sample of complaints submitted to the National Highway Traffic Safety Administration.
Please note that the complaints on the GMC Sierra truck have been edited for grammar and clarity.
2015 GMC Sierra
My truck has 30,000 miles and has the 'Chevy Shudder'. Why is this not a recall? GMC wants me to pay out of pocket for the transmission flush. When I am driving the truck, it begins shuddering and shaking through certain shift points.
2015 GMC Sierra
My 2015 GMC Sierra has the 8-speed transmission, which has been an issue since I have owned the vehicle. I bought the vehicle used in the fall of 2018 and the truck/transmission ran good for about 10 months. Then in late summer and early fall of 2019, the truck jerking hard shifts started to appear. In October of 2019, I brought my truck into my dealer to have them look at my transmission due to the really hard shifts from 1st to 2nd or 2nd to 3rd and vice versa 3rd to 2nd and 2nd to 1st. I had to pay a $80 diagnosis fee and they reprogrammed my transmission and the ECU to smooth out the shifts and not make the shifts so hard.
In all the software reprogram did get rid of the hard shifts, but in return now my vehicle drove like it has a 6 speed transmission instead of an 8 speed.
In June of 2020, I brought my truck back into my dealer to look at my transmission again! Now my transmission felt like it was always "Hunting" for a different gear. When driving on the interstate at 75 mph 1600 rpm, if there was a little bit of head wind or I started to drive up a hill, the transmission would downshift and rpm's jump up to 2200 rpm to make up for the difference in road grade, same as when driving in town up a hill at 35mph. An 8-speed transmission should not be doing that!
At interstate speeds (75 mph) my passenger side seat will sit there and just wiggle and shake back and forth. I have changed out ball joints and struts with brand new ones thinking that was the problem and the seat still wiggles back and forth. When driving my vehicle it feels like I am driving with a 6-speed transmission than an 8-speed. I have read that this seems to be a common problem in these model year GM vehicles.
2016 GMC Sierra
This complaint follows the same pattern for thousands of vehicles manufactured by general motors. The specific component is the 8L90 8-speed transmission. The vehicle has experienced torque converter shudder since the purchase date of 06/28/2016. Numerous "Attempts" via TSBs and cover-ups by General Motors has failed to alleviate the common shifting, shuddering, rough shifting, lurching out of control along with appurtenant damage to adjacent components and structures within the vehicle itself. The vehicle manufacturer has attempted to forestall remedy at the expense of consumers. It has knowingly violated specific requirements for merchantability of said vehicle. If such knowledge had been in my possession prior to purchase, I would never have purchased the subject vehicle. Damage to torque converter components via polluted fluid and destructive particles caused by torque converter malfunction are situated throughout the entire structure of the named transmission itself. Valve bodies. Gears. Filters, fluids and tolerances have all been affected by the known deficiency by the stated manufacturer: general motors corporation. General Motors has shown neither the desire; nor will, to effect a meaningful and reliable solution to this problem.
2016 GMC Sierra
The transmission failed on my vehicle while going highway speeds. The vehicle shifted into neutral and I was force to pull onto the shoulder. The check engine light came on and would no longer drive without the vehicle being turned off and then back on. It would still repeat this problem over the next 2 miles while I traveled to an exit to get to a safe location. The vehicle was towed to the dealership and inspected. An internal problem was found and the whole transmission has to be replace at about 79,000 miles.
2016 GMC Sierra
Vehicle shakes and shudders. Transmission required to be replaced at 70,710 miles. Dealership said the torque converter and transmission failure is a common event in these vehicles and wasn't covered under warranty.
2016 GMC Sierra
When placing the truck in Drive, there is a very hard 'clunk' between first and second gear. Additionally, when driving, the truck shakes/shudders, mostly on the highway, but sometimes in town when driving between 25 and 70 m.p.h. The first instance was in March 2019, whereby the dealer indicated this was normal operation for this transmission. As it seemed to get worse, I took it back and was told the transmission fluid was the wrong type and I had to pay to get it evacuated and changed out, even though this was an error on GMs part
2017 GMC Sierra
Within a couple of days after purchasing the vehicle new, I noticed a vibration or shudder when the transmission shifted. Also, the truck would slam into gear almost like being hit in the back end, and on a few occasions while driving on the highway the truck would just downshift by itself thereby causing the engine RPM's to rev above 5,000. It has been to the dealer four times, transmission has been re-calibrated, the new and improved fluid flush and these problems still exist. The truck has just under 60k miles and has started downshifting on a regular basis, causing the engine to rev. How long is that going to last before the engine blows or causes permanent damage?
2017 GMC Sierra
I have an 8-speed transmission that stalls upon acceleration lurches and surges when trying to shift gears. When coming to a stop lunges forward due to a shift in the transmission. I have taken to the dealer multiple times and express my concerns, they finally replaced torque converter and flushed transmission.
2018 GMC Sierra
Transmission is slamming violently during shifting, [and] transmission fluid is dark and contaminated. Dealer says, "operating as designed, no issue found." Also, [the] truck shakes and vibrates violently while driving.
2018 GMC Sierra
Purchased vehicle brand new from dealership and from day one, I notice the power train slow to shifting from gear one to two. The vehicle hesitates and sometimes shifts hard only during cold starts. Every time I take it in for my schedule service, I report the same issue to my service advisor along with the service manager at the GMC dealership. They say that it is a normal problem and they know about it.
The last schedule service I told them about the same problem, this time his service tech test drove vehicle and said the torque converter was shuddering, causing vibration. They said they changed the transmission fluid. Today I still notice the same issue and will report to the dealership next time I take in for service.
I have read this is a common problem from the manufacturer since putting in an 8-speed transmission. I feel this is a safety issue and someday I may feel that the transmission may lock up on me and may cause an accident.
2019 GMC Sierra
First feeling was, I was driving in a parking lot going maybe 5 miles an hour and I felt a vibration in the brake pedal. Pulled onto the main road and approached a stop light when the truck stopped a little hard as I was depressing the brake pedal. As I started pressing on the gas when the light turned green, I was traveling around 35 mph or so, when the truck came to a complete stop in which myself and passenger were slightly thrown forward due to the abrupt stop for no apparent reason. The vehicle in back of me nearly rear-ended me due to the abrupt stop the truck did. I immediately contacted the dealer, in which after several days in the shop, the dealer told me that GMC knew about this particular issue but has not issued a recall. The dealer was instructed to replace the transmission control module, due to a malfunction in the TCM that apparently was trying to shut the truck down completely. Therefore causing the truck to stop abruptly with no warning.
2019 GMC Sierra
The 2019 GMC Sierra I own shifts extremely hard from a stopped position or when changing from reverse to drive. The shift is so forceful, that it feels like I have been struck by another vehicle. The overall feeling is that the vehicle is not safe to drive and it is not a reliable mode of transportation. The delayed shift, vibration and jerk, makes this vehicle a hazard to drive, as the ability to predict the issue is impossible. There are no other warning lights, or messages prior to the error. Online forums show this to be a known issue.
2019 GMC Sierra
When I bought the vehicle in October 2018, I have taken the vehicle back to the dealership multiple occasions and they refuse to fix this issue. The transmission shifts from first to second gear or second to first gear. It's clunky, jerks forward and shifts without warning. While sitting at a stoplight, the vehicle will sometimes lurch forward several inches without warning even with your foot on the brake. Furthermore, when accelerating between first and second gear, it's sluggish and takes several seconds to shift from first to second the engine revs high.
If you have recurring problems with your GMC Sierra's transmission, your vehicle may be a lemon. However, GMC Sierras are not the only GMC vehicle model experiencing these recurring problems. Read more about the Chevy Shake and your California lemon law rights. If you would like more information, complete the form below to request a free consultation.
Sources: NHTSA.gov, GMC Sierra Number Sales
---
Knight Law Group is an automotive lemon law firm that exclusively practices in California. If you are a California resident who purchased or leased a defective new or used car from a licensed dealership in California, we may be able to help you get rid of your potential lemon and recover significant cash compensation. Model year restrictions apply: 2016–Present vehicle models only.
However, we cannot help those who reside outside of California or purchased their vehicle outside of California unless they are active duty members of the Armed Forces, nor will we be able to refer those to a lemon law firm in their states. To learn more about the California Lemon Law and your legal rights, visit our General California Lemon Law Guide and Guide For Used Car Lemon Law for more information.