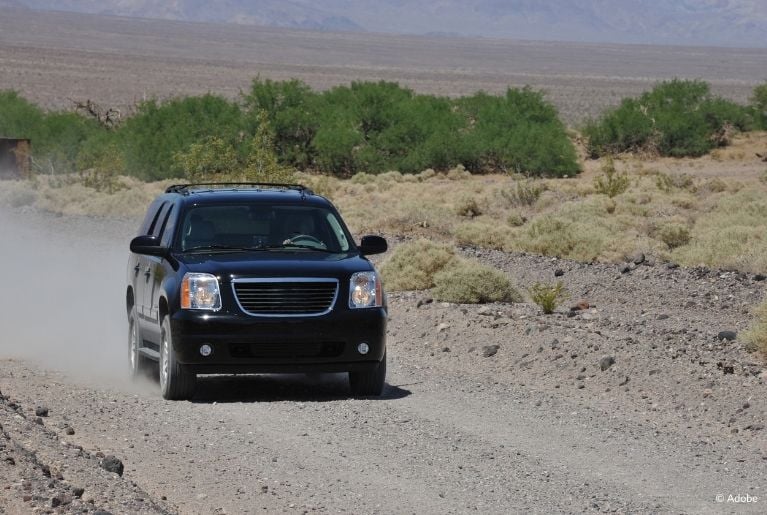 Anyone in the market for a GMC Yukon should be aware that some models have experienced recurring problems with 8-speed transmissions, and that those problems have prompted significant class action lawsuits.
Not only that, many consumers have submitted complaints to federal authorities regarding important safety issues, such as lurching, clunking, jerking and vehicle shaking.
These recurring problems have become known as the "Chevy Shake," a widespread problem affecting many GMC, Chevrolet and Cadillac vehicle models.
To provide a glimpse into the issues plaguing some GMC Yukon SUVs, we have compiled a sample of complaints submitted to the National Highway Traffic Safety Administration.
Please note that the complaints on the GMC Yukon have been edited for grammar and clarity.
2015 GMC Yukon
My truck has 30,000 miles and has the 'Chevy Shudder'. Why is this not a recall? GMC wants me to pay out of pocket for the transmission flush. When I am driving the truck, it begins shuddering and shaking through certain shift points.
2015 GMC Yukon
The 8-speed automatic transmission on my GMC Yukon Denali has a slippage issue that has persisted in our vehicle for a while unresolved. GM has replaced torque converter and module, and now they are claiming through the dealer that the issue resides with at fluid. This slippage is bad because car jerks and sometimes hard. This issue needs to be addressed by GM as they know they have issues with this 8-speed. The issue happens at stops and at slow speeds.
2015 GMC Yukon
Transmission has been clunky and jerky from purchase. The vehicle vibrates between 30-35 miles per hour when shifting. The vehicle lurches forward when accelerating as if it has difficulty downshifting. The problem is present from simply backing up out of the driveway, modest speeds on city streets, or on the highway. When brought back to the dealer, they claimed it was a software issue and "refreshed" the software. The problem has not gone away and did not improve by this software correction. My internet research indicates that this is a common problem with the new 8-speed transmission for the 2015 Yukon Denali and Cadillac Escalade.
2016 GMC Yukon
Vehicle shudders, jerks excessively, and shifts erratically when accelerating. Had transmission serviced, fluid flushed, pan cleaned, transmission filter changed. Metal shavings were found in the pan and filter and covering magnet in pan. During the flush, metal shavings were recovered from the oil cooler. Transmission continues to display same symptoms and RPMs fluctuate during steady acceleration, described as evidence of transmission slipping.
2016 GMC Yukon
The vehicle's transmission unexpectedly slips out of gear between 20 and 35 mph. When this occurs, pressing the accelerator merely revs the engine, without forward motion. This occurred 4 times in the first 600 miles of operation. Without power, I can't navigate out of a dangerous situation.
2017 GMC Yukon
Beginning around 56,000 miles, the transmission started lurching and stuttering at slow speeds. It is worse when cold but never quite goes away. Dealership kept it for 3 days and felt it but said all was within normal range. Beginning around 65,000, it started stuttering when trying to accelerate while in motion, such as on the highway when trying to pass. This is not only annoying, but dangerous when you can't get the power you need when needed because the transmission can't decide when to shift.
2017 GMC Yukon
Transmission shifts are very rough in slow traffic with as much as one to two-second delays in shifting into gear with a loud thump. It is so rough that it feels like someone may have ran into your back bumper. It is also bad enough that it startles the driver, and it could be a safety issue. GM is saying that this is normal for this 8-speed transmission. If my car, the one I'm driving now, had this same problem, I would definitely replace the transmission. This is a 2017 Denali with less than 5,000 miles on it. Online there are many complaints about this, and it seems that GM is trying to wait the public out, now that the new vehicles have a new ten-speed transmission. The dealer told me they could not fix the problem and we would have to live with it. Again, this is to me is a major safety issue.
If you have recurring problems with your GMC Yukon's transmission, your vehicle may be a lemon. However, GMC Yukon are not the only GMC vehicle model experiencing these recurring problems. Read more about the Chevy Shake and your California lemon law rights. If you would like more information, complete the form below to request a free consultation.
Sources: NHTSA.gov
---
Lemon Law Help is an automotive lemon law firm that exclusively practices in California. If you are a California resident who purchased or leased a defective vehicle from a licensed dealership in California, we may be able to help you get rid of your potential lemon and recover significant cash compensation. Model year restrictions apply: 2015–Present vehicle models only.
However, we cannot help those who reside outside of California or purchased their vehicle outside of California unless they are active duty members of the Armed Forces, nor will we be able to refer those to a lemon law firm in their states. To learn more about the California Lemon Law and your legal rights, visit our California Lemon Law Guide for more information.