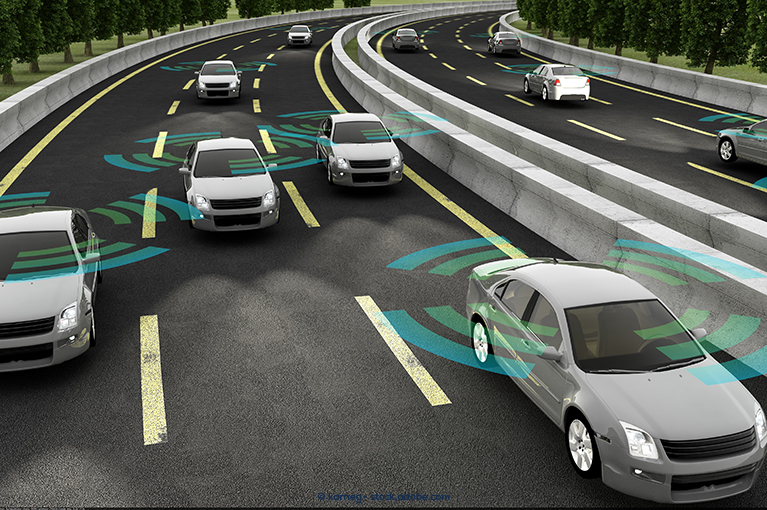 Several lawsuits allege that Honda installed faulty Honda Sensing systems into some of its Honda models, creating defects in several safety and driver assistive systems. In particular, it alleges problems in its autonomous braking system, known as Collision Mitigation Braking System (CMBS).
Exclusively targeting 2017–2018 Honda CR-V vehicles, Fain v. Honda claims that Honda should have known through several avenues that these systems were defective. The systems included in Honda Sensing are autonomous braking, adaptive cruise control, lane departure warning and "lane keeping" steering systems.
The lawsuit describes these systems as follows:
• Adaptive Cruise Control (ACC) with Low Speed Follow (LSF)*: Helps maintain a constant vehicle speed and a set following interval behind a vehicle detected ahead of yours and, if the detected vehicle comes to a stop, can decelerate and stop your vehicle. *if equipped
• Lane Keeping Assist System (LKAS): Provides steering input to help keep the vehicle in the middle of a detected lane and provides tactile and visual alerts if the vehicle is detected drifting out of its lane.
• Road Departure Mitigation (RDM) System: Alerts and helps to assist you when the system detects a possibility of your vehicle unintentionally crossing over detected lane markings and/or leaving the roadway altogether.
• Collision Mitigation Braking System (CMBS): Can assist you when there is a possibility of your vehicle colliding with a vehicle or a pedestrian detected in front of yours.
To expand on the CMBS, it is an autonomous braking system that is designed to prevent front-end crashes.
When it works as intended, it will detect your vehicle's speed, the speed of other vehicles, and any objects on the road. If a risk of a crash exists, the CMBS would provide alerts to drivers.
If the drivers don't respond in time, the CMBS can automatically apply the brakes.
Depending on the situation, the CMBS will provide light brake application or strong brake application.
However, Fain v. Honda claims that the CMBS within the Honda Sensing experiences "false alarms," in which the CMBS applies the brakes abruptly, even when there is no obstacle or risk of a collision. Drivers also reported that their Honda vehicles' Honda Sensing warning lights illuminate for seemingly no reason and that Honda Sensing systems like adaptive cruise control do not work properly.
When the alleged braking defect occurs, trailing drivers have to slam on the brakes or swerve out of the way to avoid crashing into the faulty Honda vehicles.
The lawsuit claims that Honda knew or should have known about the defect, citing pre-release testing, a 2015 recall of 2014–2015 Honda models, an investigation and several messages that Honda sent to dealers in 2017 and 2018.
In particular, the 2015 safety recall was intended to address the increased risk of a crash caused by these false alarms.
As for the messages to dealers, Honda informed its dealers that the effectiveness of the radar depends on environmental and roadway conditions such as weather, amount of light in a setting, winding roads, and hilly environments. However, Honda allegedly failed to inform consumers about these issues, nor did Honda tell dealerships to warn consumers about these problems.
Some owners and lessees have allegedly been told that there is no repair for the alleged Honda Sensing problems, which leaves their Honda vehicles with unsafe defects.
If you have a Honda vehicle equipped with the Honda Sensing suite, you may be part of at least one of several class actions filed against Honda. If you are automatically included in these lawsuits, you may need to opt out before certain deadlines in order to retain your right to pursue an individual lemon law case.
If you have any questions regarding your Honda vehicle and California lemon law rights, fill out our consultation form below or call us at 877-222-2222. You do not want to pursue a lemon law claim alone. Our California lemon law attorneys are equipped to help you throughout this legal process.
---
Knight Law Group is an automotive lemon law firm that exclusively practices in California. If you are a California resident who purchased or leased a defective vehicle from a licensed dealership in California, we may be able to help you get rid of your potential lemon and recover significant cash compensation. Model year restrictions apply: 2015 or newer vehicle models only.
However, we cannot help those who reside outside of California or purchased their vehicle outside of California unless they are active duty members of the Armed Forces, nor will we be able to refer those to a lemon law firm in their states. To learn more about the California Lemon Law and your legal rights, visit our California Lemon Law Guide for more information.