Honda's Earth Dreams engines allegedly stall and experience oil dilution in 2019–2021 Honda CR-V, 2019–2021 Honda Civic and 2018–2021 Honda Accord vehicles, according to a class action lawsuit.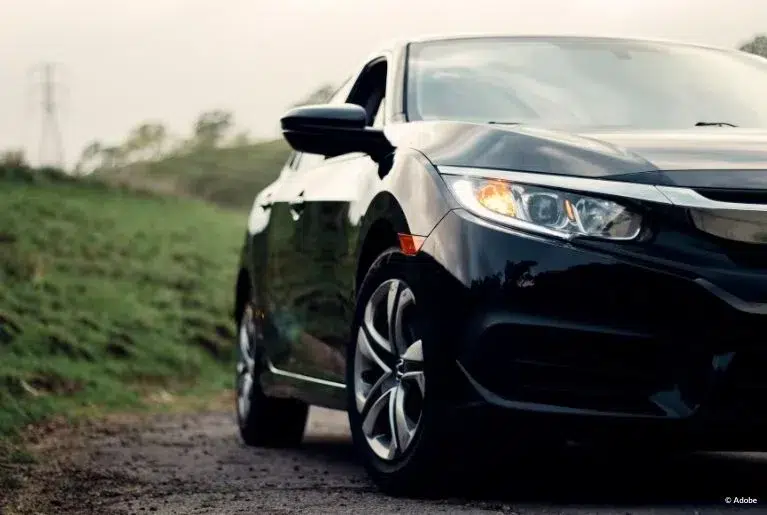 Honda Earth Dreams Engine Defect
Defects in the Earth Dreams 1.5L direct injection engines cause non-combusted fuel to build up in the oiling system. The engine oil cannot protect the bearings. The connecting rods contact their bearings, and the crankshaft makes contact with the main bearings. When these bearings wear out, they allegedly cause the Honda Earth Dreams engines to stall and, ultimately, fail.
---
Honda Earth Dream Engine Complaints
Owners of Honda CR-V, Honda Civic and Honda Accord vehicles have reported problems such as gasoline and oil odors, gasoline mixing with oil, stalling, loss of power and engine damage to the National Highway Traffic Safety Administration. These complaints have been edited for clarity.
2018 Honda Accord
The car had a strong smell of fuel in the cabin when starting on various occasions. The car also temporarily stalled and lost power when coming to a corner turning and also three times when coming off the freeway. The car was always warmed up and in California during the warm weather. Dealer noted fuel smell in oil and increased oil level. Had oil changed and was told a fix was coming soon. Took the car into the dealer months later for a recall, a BCM recall and again I told them that the oil smelled of fuel after 500 miles since oil change. Waiting for the manager to call me back with an update on the fix. It is a 2018 Honda Accord 1.5 Liter Turbo. 26,000 miles on the motor. I bought the car from the dealer in January 2020.
2019 Honda CR-V
I have noticed that my oil has an amount of gas over 5% twice by analysis. I am worried about the problem of oil dilution that Honda CR-V's (model year 2017 & 2018) have had. I fear that I will have premature engine damage and more importantly, loss of power or stalling on the highway as the 1.5 liter direct injection Honda CR-V engines have experienced.
2020 Honda CR-V
Crankcase fuel/oil dilution problem on Honda 1.5L direct fuel injected, turbo engine. Upon the first oil change on our 2020 Honda CR-E EXL at about 6,300 miles, we found the oil level in the crankcase to be overfull by approximately 1 pint. The oil smelled faintly of gasoline and appeared thinner than normal. […] We live in a town of 22,000. Most trips around town are 2 miles each way at most, which according to Honda is part of the problem as the engine does not run at normal operating temperature long enough to evaporate fuel in the crankcase. We do take occasional trips of an hour or more each direction. Honda says this problem is made worse by cold climates, however, our winter where we live had been very mild compared to most winters when our oil was changed. Most days, the outside air temp had been in the 30's to low 40's. I've been told by my Honda dealer's service manager this is a common problem and Honda has no fix for this problem. I am concerned about having proper oil viscosity. If the oil level in our Honda engine crankcase was a pint over full, that would be equivalent to a 13% fuel content since the engine only holds 3.7 quarts of oil. That seems excessive and viscosity has to suffer allowing excessive engine wear. Honda says it will be fine. I have written to Honda [about] this problem and have not received a reply.
2020 Honda Civic
The contact stated while inspecting and changing the oil, he noticed an excessive gasoline smell within the oil. The vehicle was taken to the dealer where it was diagnosed, the dealer stated gas in the oil is normal and to bring the car back after driving around a thousand miles. The mechanic changed the oil. The vehicle was not repaired. The failure recurred. The vehicle was taken to the dealer to be diagnosed. The technician informed the contact that he would need to speak with the manufacturer for a further option for the repair. The manufacturer was contacted by the technician and was informed that the VIN was not under recall and that the vehicle was performing as designed. The contact stated that the vehicle had experienced the oil dilution failure. […] The mechanic confirmed the oil level to be slightly elevated 12-14MM above full mark […] Manufacturer stated within normal operating standards. The vehicle was not repaired. The failure mileage was approximately 11,000.
---
Honda's Response To Earth Dream Engine Problems
The Honda class action lawsuit also alleges that Honda fails to provide adequate repairs to the vehicles and tells consumers that the problems can be fixed by driving longer distances.
The lawsuit alleges that Honda knew about the oil dilution problems in the affected Earth Dreams engines, citing customer service programs, warranty extensions, and past lawsuit settlements. However, these past arrangements have allegedly not fully satisfied the needs of affected drivers.
In 2018, Honda announced a customer service program for 2017–2018 Honda CR-V drivers in the United States and other vehicle owners in Canada.
According to the program, the oil dilution issue happened mostly in cold weather.
Honda received several complaints of gasoline mixing with engine oil in the 1.5L Earth Dreams engines, which prompted an extension of the factory warranty in more than a million 2017–2018 Honda CR-V and 2016–2018 Honda Civic vehicles the following year.
A class action lawsuit approved in 2020 included an extended warranty for affected 2016–2018 Honda Civics and 2017–2018 Honda CR-Vs equipped with 1.5L Earth Dreams engines.
However, none of these past programs required full reimbursements or engine replacements.
Source: CarComplaints.com
---
Knight Law Group is an automotive lemon law firm that exclusively practices in California. If you are a California resident who purchased or leased a defective vehicle from a licensed dealership in California, we may be able to help you get rid of your potential lemon and recover significant cash compensation. Model year restrictions apply: 2016–Present vehicle models only.
However, we cannot help those who reside outside of California or purchased their vehicle outside of California unless they are active duty members of the Armed Forces, nor will we be able to refer those to a lemon law firm in their states. To learn more about the California Lemon Law and your legal rights, visit our California Lemon Law Guide for more information.