A Honda class action lawsuit alleges that defects in 1.5-liter gasoline direct injection engines allow fuel to mix in the engine oil, causing stalling and engine failures in 2019–2023 Honda CR-V, 2019–2022 Honda Civic and 2018–2022 Honda Accord vehicles.
Honda 1.5L Engine Oil Dilution Defect
An alleged defect in Honda's 1.5-liter turbo direct injection engine allows gasoline to contaminate the engine oil. Engine oil dilution allegedly causes noxious gasoline fumes. When fuel dilutes the oil, engine components such as the engine bearings and connecting rods cannot be lubricated properly. As a result, these engine components suffer friction and excess wear and tear.
The Honda engines allegedly experience premature wear and tear, reduced efficiency, go into limp mode, and ultimately stall or experience complete failure while driving.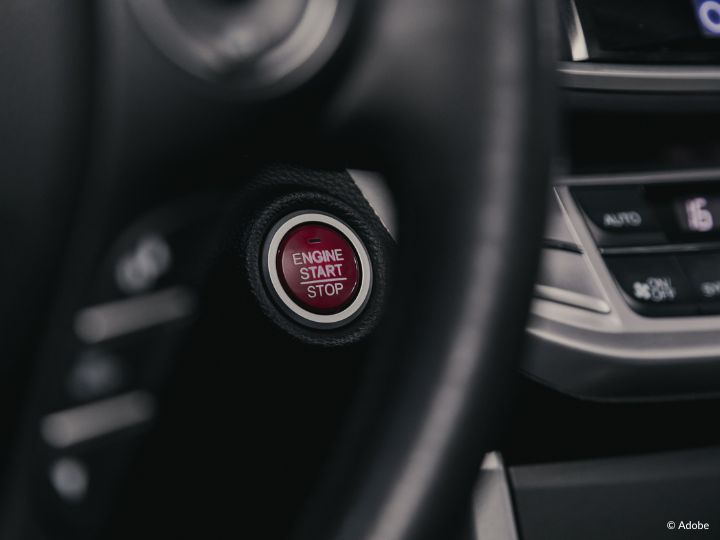 Honda Drivers Report Engine Oil Problems
The two main plaintiffs of the Honda engine oil lawsuit allege that they would not have bought the Honda vehicles had they been aware of the engine defect. One of the plaintiffs purchased a new 2021 Honda CR-V. In January 2022, the Check Engine Light illuminated, indicating a possible problem with the emissions system.
She alleges that she smelled a strong exhaust odor outside of the vehicle, so she took the CR-V to a repair shop. The following month, the Honda CR-V emitted smoke and entered "limp mode" while driving, so she had the CR-V towed to a Honda dealer. The Honda technicians allegedly found fuel in the vehicle's oil, changed the oil, and tried to burn excess fuel out of the engine system. The Honda CR-V went into limp mode again in March, so she had the CR-V towed to a Honda dealer. There, the technicians performed a cylinder test, a software update and a test drive. When the vehicle entered limp mode a week later, technicians found gasoline in the engine fuel again.
She got multiple repair attempts made on her vehicle, only for her Honda CR-V to continue to experience the engine oil dilution problem.
---
Honda Engine Oil Complaints
Problems with these 1.5-liter turbo engines have prompted many Honda owners to submit complaints to the National Highway Traffic Safety Administration. Some of these Honda complaints have been included in the Honda engine oil dilution lawsuit.
2018 Honda Accord, 11/13/2018
"Fuel dilution in motor oil. Bought the car new, checked dipstick, oil level is up past the upper line and smells of gas. Sent a sample of motor oil for testing and came back high for fuel percentage in oil. This is not acceptable for a brand new car with only 1,700 miles! The car is driven an average of 40 miles a day, so short trips are not a factor. Changed oil, and after 500 miles, oil level is up and smells of gas again."
2018 Honda Accord, 04/07/2019
"Driving on a major highway, 65 mph with cruise control on. Suddenly, warning lights came on and vehicle abruptly and quickly decelerated from 65 to 20 mph, forcing me to pull off the highway to the side of the road. There was a strong smell of gasoline in the car. I turned the engine off. Because of the potentially dangerous situation sitting on the side of the highway, I re-started the car a few minutes later and drove to the next exit a couple miles ahead at a reduce speed. I pulled into a parking lot and called for assistance. The Honda dealer where the car was towed, told me that the oil level was extremely high, and changed my oil to bring it to a normal oil level. The dealer further told me that because I drive short trips and the weather has been cold, that is why gasoline is going into the oil and giving me engine trouble on my new car. My Honda dealer confirmed the same and said to drive my car a couple of times a week for a longer period of time to help avoid this issue. My driving habits as a student living on a small campus, in a cold area, are that of a few short drives a day to classes. I use my car primarily for driving myself home and to school, which is a 2-hour drive. There is no recall for my Honda Accord, and both Honda dealerships said that there have been similar problems with the Honda CR-V & Civic, but they have never seen any issues with a Honda Accord. I want to make it clear that my new 2018 Honda Accord with 2,220 miles has the same issue, and the engine malfunction on the highway scared the hell out of me and my family and I am very grateful I did not get hurt or my car malfunctioning did not cause an accident and cause injury to other drivers."
2020 Honda CR-V, 11/09/2020
"The cabin of my CR-V smells nauseatingly like gasoline, causing severe headaches. It happens while the engine is running at low and high speeds, and also when the engine is not running. My vehicle has less than 4,000 miles on it. I thought this problem was fixed in the 2020 models."
2020 Honda CR-V, 03/15/2020
"I am experiencing the engine oil dilution problem. I had the oil changed after less than 2,000 miles driven because it looked like spent oil (dark and cloudy) and smelled heavily of gasoline. Technicians at Honda advised that I keep getting the oil changed regularly, but that there was no fix that they could make to the oil dilution problem."
2021 Honda Civic, 04/23/2022
"The car shuts down. Oil light and battery light shows in dashboard when this happens, usually when the vehicle is coming to a stop. This is an ongoing issue that is really concerning. I have taken the car multiple times to the dealer and they have failed to solve any of these issues. They previously told me it was the turbo but never replaced it, then I was told it was the electronic waste gate. Nothing was done then, now two days ago April 21, 2022 this happened again, haven't taken the car to the dealer because I know they aren't going to do anything about it."
---
Honda's Response To Alleged Engine Oil Defect
Honda announced in a 2022 press release that it sold "more than 3 million cars and light trucks in the U.S. powered by this engine since 2016." However, in October 2019, Honda allegedly stated in a letter to its dealerships that the 1.5-liter turbo GDI engines "may experience engine oil dilution" that "may result in increased oil level and can cause a [cylinder] misfire."
According to the class action lawsuit, Honda has not offered permanent repairs or recalled the affected vehicles. Owners of affected Honda Accord, Honda Civic and Honda CR-V vehicles are allegedly required to pay hundreds or thousands of dollars for repairs, replacements for engine parts and frequent oil changes. The oil dilution lawsuit alleges that many Honda owners are still left with the engine defect even after paying for these repairs and replacements. The repairs will only fix the issue temporarily, and replacement parts will ultimately fail.
Source: CarComplaints.com, NHTSA.gov
---
Knight Law Group is an automotive lemon law firm that exclusively practices in California. If you are a California resident who purchased or leased a defective vehicle from a licensed dealership in California, we may be able to help you get rid of your potential lemon and recover significant cash compensation. Model year restrictions apply: 2016–Present vehicle models only.
However, we cannot help those who reside outside of California or purchased their vehicle outside of California unless they are active duty members of the Armed Forces, nor will we be able to refer those to a lemon law firm in their states. To learn more about the California Lemon Law and your legal rights, visit our California Lemon Law Guide for more information.