Hyundai and Kia will recall over 600,000 vehicles for brake fluid leaks that could lead to engine fires.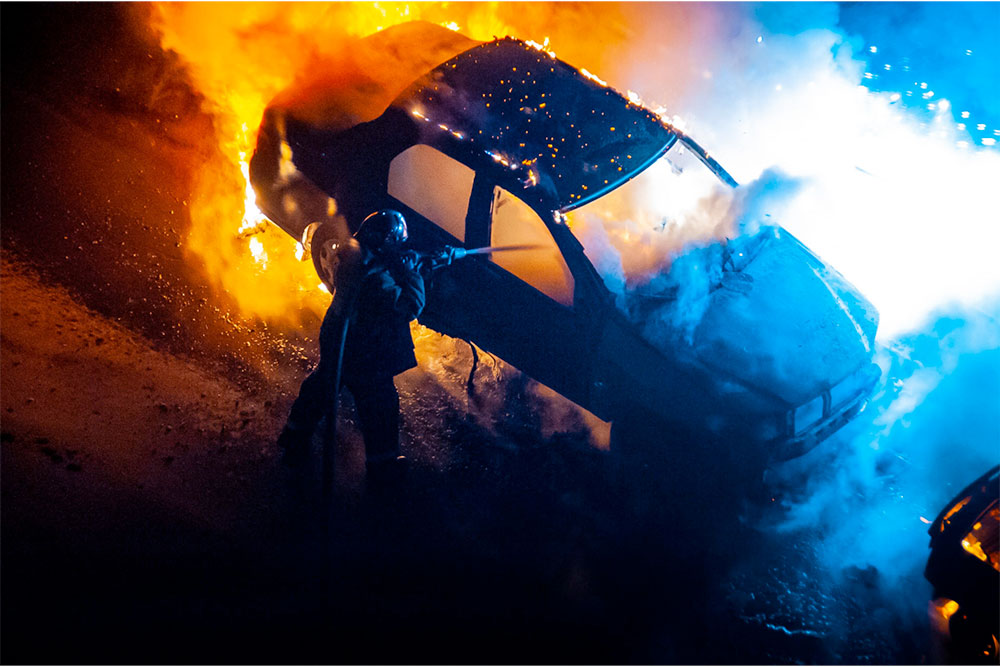 This recall affects roughly 440,000 model year 2013–2015 Kia Optima midsize sedans and 2014–2015 Kia Sorento SUVs, and 203,000 model year 2013–2015 Hyundai Santa Fe SUVs.
The automakers said the engine fires stem from electrical shorts that occur when brake fluid leaks inside the anti-lock brakes' hydraulic control units. This recall is just the latest in a series of recalls pertaining to engine fires, which according to documents from the National Highway Traffic Safety Administration, have affected more than 6 million vehicles since 2015.
Company documents posted by U.S. safety regulators revealed that Hyundai received 15 reports of engine fires and Kia received eight reports of the same issue.
Hyundai said that vehicle owners should not drive their vehicles if the anti-lock brake warning light comes on. Instead, they should contact a Hyundai dealer and, in the meantime, remove the positive cable to disconnect the battery.
Hyundai first received complaints about engine fires in April 2018. Kia launched an investigation into the problem in February 2019 after receiving a complaint of a melted control unit.
Hyundai recalled nearly 430,000 model year 2006–2011 Elantra and 2007–2011 Elantra Touring vehicles for similar problems.
The NHTSA launched two investigations in April 2019 after receiving complaints of more than 3,100 fires and 103 injuries associated with Hyundai and Kia car fires. The investigations targeted 2011–2014 Hyundai Sonata and Sante Fe, 2011–2014 Kia Optima and Sorento, and 2010–2015 Kia Soul vehicles.
Kia and Hyundai's recalls will start October 15 and October 23, respectively. Dealers will look for leaks and replace broken control units free of charge.
Source: AP News