Nearly 485,000 Hyundai and Kia vehicle owners have been instructed to park outside because their vehicles could catch fire, even if the engines are completely shut off.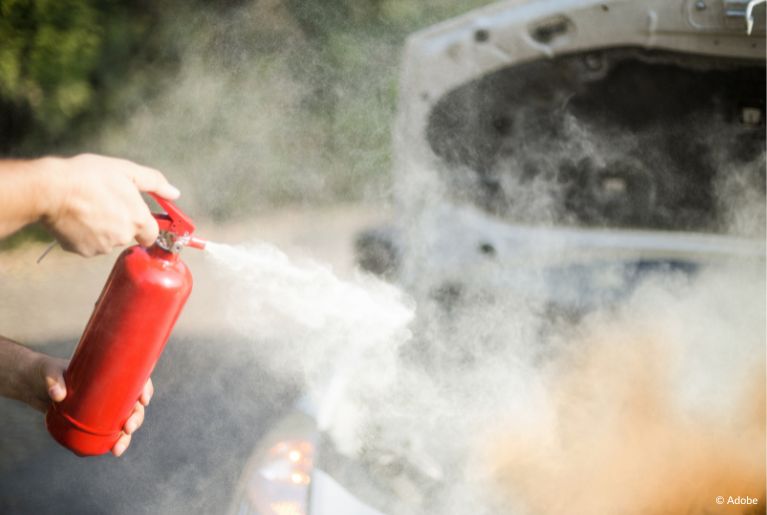 These vehicle owners are part of a recall that affected the following vehicles:
2014–2016 Kia Sportage SUV
2016–2018 Kia K900
2016–2018 Hyundai Santa Fe
2017–2018 Hyundai Santa Fe Sport
2019 Hyundai Santa Fe XL
2014–2016 Hyundai Tucson
According to the recall, the engine compartment fires are caused by internal electrical shorts that occur when the antilock brake control modules are contaminated.
Typically, these fires occur in the location of the Hydraulic Electronic Control Unit.
Drivers may notice the illumination of the ABS warning light, a burning or melting smell, and/or smoke coming from the engine compartment.
This recall comes after Hyundai and Kia being plagued by fire-related defects and recalls for the past six years. Hyundai and Kia state that they have 11 reports of fires in the United States.
According to documents submitted to U.S. safety regulators, owners should park their vehicles outsiders and away from other vehicles or structures until their vehicles are repaired. Dealers will install a new fuse with a different capacity to prevent "an overcurrent condition in the HECU's electrical circuit board," which is responsible for the electrical shorts.
Source: Detroit Free Press, NHTSA.gov
---
Knight Law Group is an automotive lemon law firm that exclusively practices in California. If you are a California resident who purchased or leased a defective vehicle from a licensed dealership in California, we may be able to help you get rid of your potential lemon and recover significant cash compensation. Model year restrictions apply: 2015–Present vehicle models only.
However, we cannot help those who reside outside of California or purchased their vehicle outside of California unless they are active duty members of the Armed Forces, nor will we be able to refer those to a lemon law firm in their states. To learn more about the California Lemon Law and your legal rights, visit our California Lemon Law Guide for more information.