Hyundai and Kia are recalling about 180,000 model year 2019–2021 Hyundai Tucson SUVs and more than 9,000 Kia Stinger sports cars, respectively due to the risk of car fires.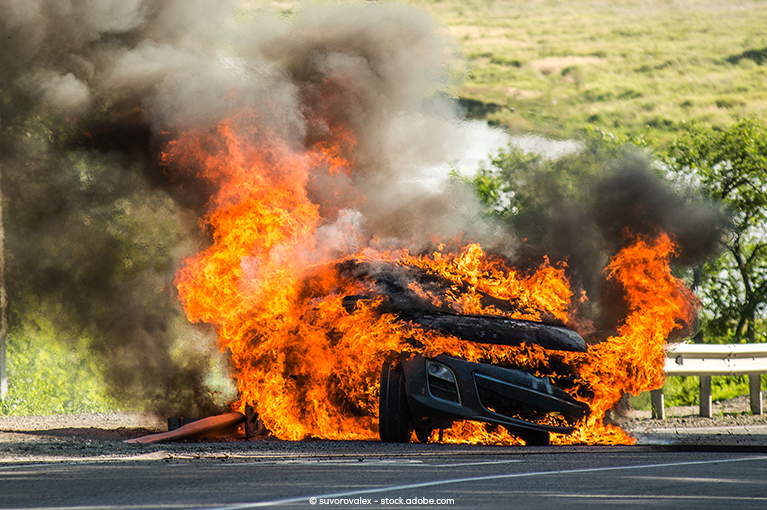 These are the most recent recalls in a series related to engine fire problems in Hyundai and Kia vehicles, which had prompted investigations from the National Highway Traffic Safety Administration.
Hyundai said that the fires stem from short circuits that occur in faulty anti-lock brake circuit boards due to corrosion. The automaker acknowledged a dozen engine fires linked to this issue and said that owners should not drive their SUVs if the anti-lock brake warning light comes on.
They should leave the SUVs parked outside and disconnect the positive cable on the battery, according to the automaker.
Kia said it knows of six fires in Kia Stinger sports cars with 3.3-liter turbocharged engines. According to documents from U.S. safety regulators, the fires start near the vehicle's anti-lock brake control computer. Like Hyundai, Kia recommends that the parks stay parked outside.
The NHTSA launched the investigation after the Center for Auto Safety, a nonprofit auto safety group, petitioned the agency to look into what it calls "the epidemic of Hyundais catching fire." NHTSA documents reveal that fire problems have affected more than 6 million Hyundai and Kia vehicles in the past five years.
Hyundai will notify owners of the recall on October 30.
Source: NBC Washington