The Jeep Cherokee's electronic parking brake engages unexpectedly while driving, alleges a lawsuit that includes more than 1.3 million model year 2014–2020 Jeep Cherokee SUVs.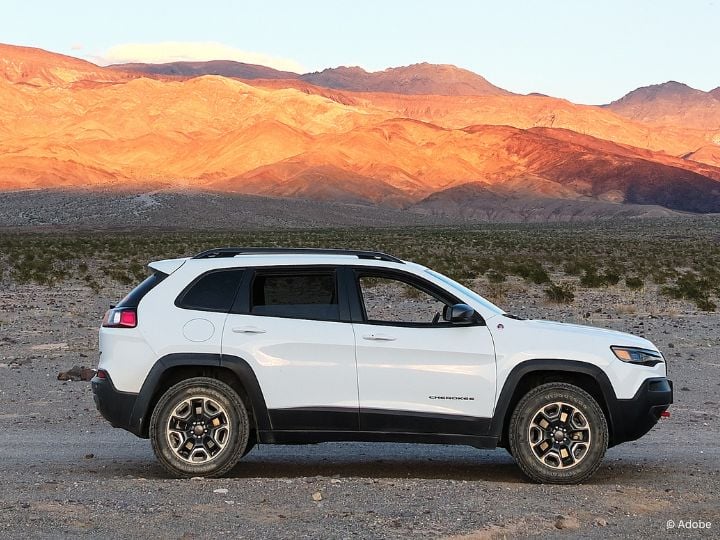 As a result, these 2014–2020 Jeep Cherokee SUVs can stall suddenly or stop in traffic. According to the lawsuit, Fiat Chrysler knew since at least May 2016 that water can leak into the electronic parking brake module and cause corrosion.
The plaintiff, Ruth Areias, purchased a new 2019 Jeep Cherokee. She alleges that in January 2020, the parking brake got stuck while she was trying to take off from a stop, and it took several attempts to make the parking brake disengage. The problem resurfaced in August 2022.
In May 2016, Fiat Chrysler issued a technical service bulletin (TSB) for 2014–2016 Jeep Cherokee SUVs with these electronic parking brakes.
The TSB, titled "Electronic Parking Brake Module Connector Water Intrusion," states that 2014–2016 Jeep Cherokees experience corrosion on the terminal of the parking brake module wiring harness connection. As a result, the Electronic Parking Brake may not release, and the driver might see the Malfunction Indicator Lamp illuminate. The TSB told Jeep dealers to replace the connector if terminal corrosion was found.
Fiat Chrysler allegedly knew of the parking brake defect at least 6-12 months before issuing the TSB. According to the lawsuit, Fiat Chrysler should have known about the brake defect based on a "high number of warranty reimbursement claims."
The class action lawsuit was filed months after the National Highway Traffic Safety Administration launched its investigation into 2014–2020 Jeep Cherokees. NHTSA received 80 complaints of Jeep Cherokee electronic parking brakes engaging suddenly, either while driving or while parked. Jeep dealers attributed the problem to water corrosion.
Fiat Chrysler previously recalled 2014–2015 Jeep Cherokees because water leaked into the SUVs and damaged the power liftgate module. The electronic brake module and power liftgate module are located in the same area of the Jeep Cherokee.
The lawsuit alleges that repairs offered by Jeep dealers don't help because the replacement parking brake components are equally defective, leaving drivers stuck with parking brakes that randomly engage.
Source: CarComplaints.com
---
Knight Law Group is an automotive lemon law firm that exclusively practices in California. If you are a California resident who purchased or leased a defective vehicle from a licensed dealership in California, we may be able to help you get rid of your potential lemon and recover significant cash compensation. Model year restrictions apply: 2016–Present vehicle models only.
However, we cannot help those who reside outside of California or purchased their vehicle outside of California unless they are active duty members of the Armed Forces, nor will we be able to refer those to a lemon law firm in their states. To learn more about the California Lemon Law and your legal rights, visit our California Lemon Law Guide for more information.