Jeep and Ram's parent company issued two truck recalls, one affecting Jeep and Ram diesel trucks, and the other affecting Ram 1500, 2500 and 3500 pickup trucks with rearview cameras.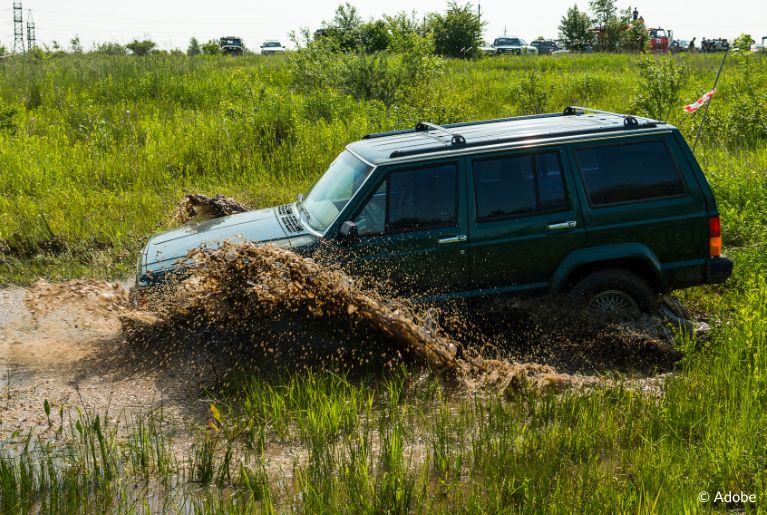 The first recall affects roughly 138,000 model year 2014–2020 Jeep Grand Cherokee and 2014–2019 Ram 1500 trucks with 3-L diesel engines. The high pressure fuel pumps may fail, introducing internal debris into the fuel system and causing fuel starvation. As a result, the affected trucks could experience an unexpected loss of motive power.
In February 2022, Fiat Chrysler started an investigation into 2014–2020 Jeep Grand Cherokee and 2014–2019 Ram 1500 Classic vehicles for high pressure fuel pump failures in 3-L diesel engines. An analysis determined that the affected vehicles were equipped with the Bosch CP4.2 high pressure fuel pump, which caused the vehicles to stall.
As of May 18, 2022, Fiat Chrysler is aware of 215 customer assistance records, 1,061 warranty claims and three field reports related to the stalling issue.
Jeep and Ram dealers will replace the pump and, if needed, inspect and replace other fuel components.
The second recall affects more than 117,700 model year 2022 Ram 1500, 2500 and 3500 trucks with a gross vehicle weight rating under 10,000 pounds. The radio software may prevent the rearview camera image from displaying because the radio combination and rearview camera system are incompatible.
The rearview camera display failure violates federal standards, which require that "rear visibility system[s] default to the rearview image being visible and meet the requirements [..] at the beginning of each backing event, regardless of any modifications to the field of view that the driver had previously selected."
Ram dealers will reprogram the radio software. Letters notifying owners of both recalls are expected to be sent July 29.
Sources: Cars.com, NHTSA.gov (Safety Recall Reports 1, 2)
---
Knight Law Group is an automotive lemon law firm that exclusively practices in California. If you are a California resident who purchased or leased a defective vehicle from a licensed dealership in California, we may be able to help you get rid of your potential lemon and recover significant cash compensation. Model year restrictions apply: 2015–Present vehicle models only.
However, we cannot help those who reside outside of California or purchased their vehicle outside of California unless they are active duty members of the Armed Forces, nor will we be able to refer those to a lemon law firm in their states. To learn more about the California Lemon Law and your legal rights, visit our California Lemon Law Guide for more information.