A man in Georgia died six months after a crash in his 2017 Kia Forte LX paralyzed him from the neck down. On his behalf, his daughter is suing Kia and its suppliers for equipping the car with defective engine, brake and airbag components.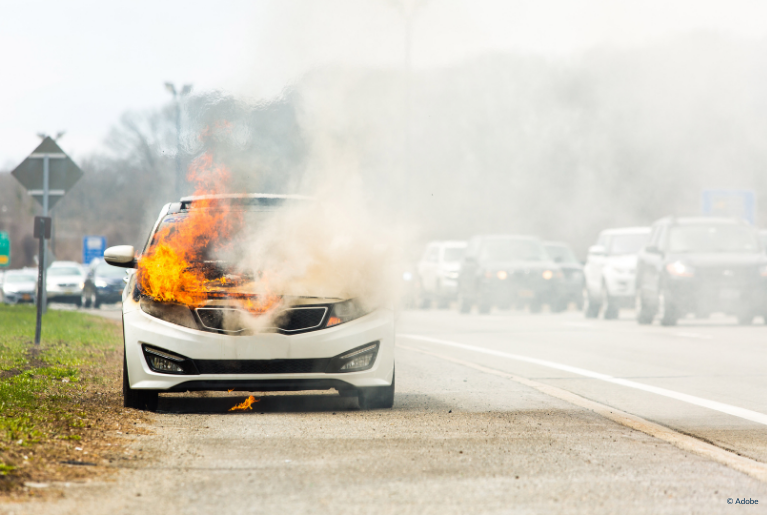 On May 19, 2019, Thomas Avery Raven was driving alone in the Kia Forte LX when he noticed smoke coming out and entering the interior of his vehicle. He tried to stop his car but the brakes failed, and when the car crashed, the seatbelt pretensioners failed to restrain him. The airbags also failed to deploy, despite the Forte hitting another car multiple times.
An electrical short caused overstress on the engine and airbag control unit (ACU), causing all safety components to malfunction and causing Raven to sustain a spinal injury that left him quadriplegic.
"He was unable to breathe on his own, walk, sit up, or take care of himself," the complaint read. "For six long months he suffered in hospitals and nursing homes … struggling to breathe."
Raven died on November 19, 2019.
The lawsuit, filed by daughter Kimberly Michelle Pierce, alleges that the automaker knew about defects in the Theta II engines and the ACU.
The ACU is supposed to detect the severity of the wreck and tell the airbags and seat belt pretensioners to deploy when needed.
However, the ACU allegedly experiences electrical shorts during frontal crashes, and its malfunctions allegedly create a "ripple effect" of malfunctions in the seat belt restraint systems.
The wrongful death lawsuit comes after a long history of vehicle defects from the automaker. Hyundai and Kia vehicles have been plagued by engine fires, airbag malfunctions and brake failures since 2006. The automakers have issued costly recalls for the engine defects, were probed by the government for failure to issue timely recalls, faced 10 separate class action lawsuits for faulty engines alone, and set aside $758 million for settlements.