Some Chrysler, Dodge and Jeep vehicles are equipped with active headrests that can deploy, despite a crash not occurring, and knock an occupant in the head, according to a class action lawsuit.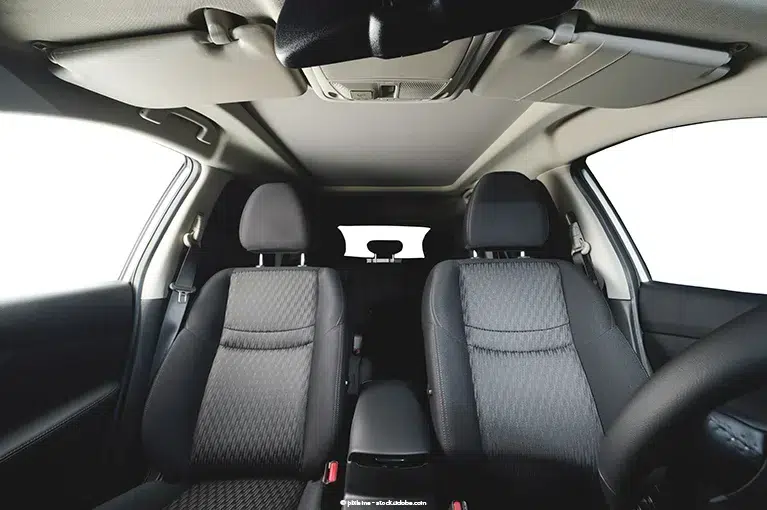 The class action lawsuit alleges the following vehicles to be defective: 2010–2018 Dodge Journey, 2010–2011 Dodge Nitro, 2010–2012 Jeep Liberty, 2010–2017 Jeep Patriot or Compass, 2010–2012 Dodge Caliber, 2010–2018 Dodge Caravan, 2010–2018 Chrysler Town & Country, 2011–2018 Dodge Durango, 2011–2018 Jeep Grand Cherokee, 2010–2014 Chrysler Sebring/Avenger and 2010–2014 Chrysler 200.
The lawsuit alleges that Fiat Chrysler knew about the defects in the headrests, but hid that information from consumers. When consumers reported a defect headrest, the automaker allegedly accused the consumer of tampering with the system and made the consumer pay for a replacement or repair, which can cost at least $800. Those who can't pay up allegedly keep driving with broken headrests or use ropes and other items to hold them together.
In 2010, Fiat Chrysler started installing active head restraint systems from Grammer, which were intended to prevent whiplash in a rear-end collision.
According to the suit, the system uses a padded front and back, with two springs situated between these parts. The padded front holds a plastic bracket, or sled, which contains a striker pin. The padded back has a hook connected to a sensor.
The springs are ordinarily compressed, and the hook grabs the striker pin, holding the headrest in place. When the sensor detects a rear-end collision, the hook lets go of the striker pin, allowing the padded front to deploy and catch the occupant's head.
However, the lawsuit alleges that a weak plastic polymer in the plastic bracket allows the head restraint system to activate unprompted. The weakness of the polymer allows the plastic to crack and degrade. As a result, the plastic bracket breaks, deploying the headrest.
Consumers allegedly filed 94 complaints related to the headrests during a three-year period before October 2018. Of those 94 complaints, 35 consumers claimed that the headrests suddenly deployed while driving, at least 25 of those complaints attributed the failures to the plastic brackets, and 15 consumers reported that their necks, heads or faces were injured as a result.
Source: CarComplaints.com