An ARC Automotive airbag lawsuit alleges that tens of millions of vehicles have airbags that are at risk of exploding and injuring or killing people.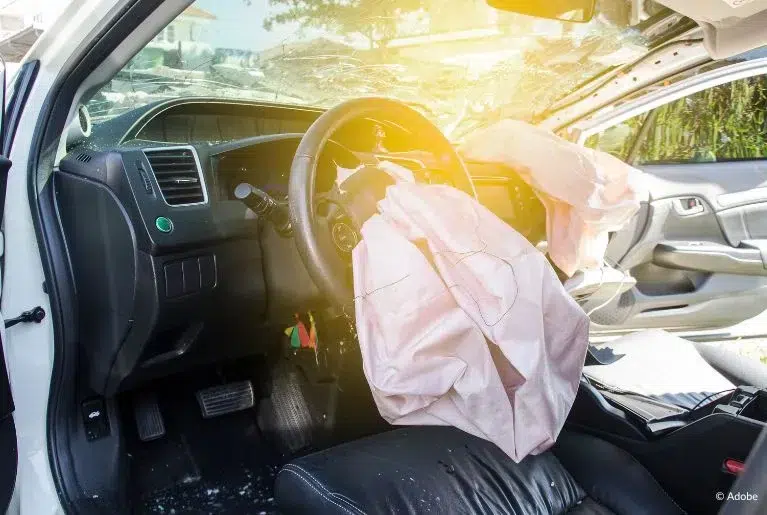 The class action lawsuit includes Audi, Ford, General Motors, Volkswagen and potentially other vehicles equipped with defective toroidal stored gas hybrid inflators that use ammonium nitrate and were manufactured by ARC Automotive from 2001 to present. Ammonium nitrate is the same volatile chemical that was previously used in the infamously defective Takata airbags, which were known to explode and send dangerous shrapnel flying.
The plaintiffs by state include:
John Britton, California resident who purchased a 2016 Ford F-150 and a 2017 Ford F-150.
Eva Jacinto, California resident who purchased a 2016 Audi A3
Celeste Felice, Florida resident who purchased a 2016 GMC Acadia
Francine Lewis, New York resident who leased a 2019 Volkswagen Jetta
Matthew Kakol, New York resident who purchased a 2017 Ford Mustang
Defendants include Audi, Ford, General Motors, Volkswagen and auto parts suppliers ARC Automotive, Joyson Safety Systems and Toyoda Gosei North America. ARC Automotive designed and developed the inflators. Toyoda Gosei North America and Key Safety Systems (which had acquired Takata) manufactured many of the airbag assembly modules in the affected class vehicles.
The class action lawsuit alleges that at least seven inflators have ruptured, six of them on the driver's side and one on the passenger's side. Two of these ruptures have caused deaths, and two passenger inflators broke during ARC internal testing. The first death pertained to a Canadian woman who drove an older Hyundai Elantra model in 2016, and the second pertained to a driver of a 2015 Chevrolet Traverse.
At the time of the second death, no later than October 2021, ARC Automotive made about 8 million inflators for General Motors, Fiat Chrysler, Kida and Hyundai. At the time, the National Highway Traffic Safety Administration had been investigating ARC Automotive for more than six years.
At the time of the lawsuit filing, ARC Automotive did not issue a recall of vehicles with these faulty inflators. General Motors issued three recalls related to the ruptures, one of which caused a driver's death, but the recalls did not affect all potentially defective vehicles. Ford issued one recall related to an inflator rupturing during tests, but that recall did not affect all potentially defective vehicles.
Sources: CarComplaints.com, Britton v. ARC Automotive, Associated Press
---
Knight Law Group is an automotive lemon law firm that exclusively practices in California. If you are a California resident who purchased or leased a defective vehicle from a licensed dealership in California, we may be able to help you get rid of your potential lemon and recover significant cash compensation. Model year restrictions apply: 2015–Present vehicle models only.
However, we cannot help those who reside outside of California or purchased their vehicle outside of California unless they are active duty members of the Armed Forces, nor will we be able to refer those to a lemon law firm in their states. To learn more about the California Lemon Law and your legal rights, visit our California Lemon Law Guide for more information.