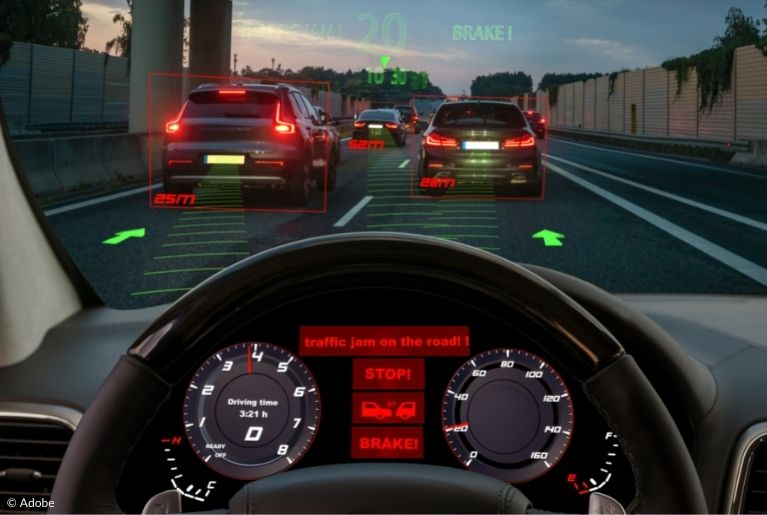 Nissan's Forward Emergency Braking and Automatic Emergency Braking systems have become well known for their malfunctions. The Automatic Emergency Braking (AEB) is supposed to detect obstacles in front of the vehicle and warn drivers of a potential collision. If the driver does not respond soon enough, the AEB system is supposed to trigger the brakes. This way, the AEB system should prevent a collision, or at least lessen its impact.
However, Nissan Maximas and other Nissan models have had recurring problems with their AEB systems. Multiple class action lawsuits have been filed against Nissan for its faulty AEB systems, and multiple owners of Nissan Maxima cars have submitted complaints to federal regulators.
To highlight issues with Nissan's Forward or Automatic Emergency Braking, we have compiled some complaints submitted to the National Highway Traffic Safety Administration.
Please note that the complaints on Nissan Maxima AEB systems have been edited for grammar and clarity.
2018 Nissan Maxima
"Unavailable front radar obstruction." This alert happens at random times when driving. It puts the sensor in an unavailable mode which in turns does not allow the safety function to work properly. I have done searches online and this is happening not only to Maximas, but to other Nissan models. This is not a one-time-and-done occurrence, it happens often. When we purchased the car safety was one of our biggest concerns leading us to believe Nissan provided safe cars, apparently, that is not the case. In my opinion, this should be a recall fix. This is a safety issue!
2018 Nissan Maxima
When it is in motion on any type of street, and also at a stop, when getting close to a vehicle, or if someone cuts in front of me, or if there is a street sign directly in front of the car, this message appears very briefly: "Unavailable front radar obstruction." It also shows the icon of two front end of cars colliding.
This happened immediately after purchasing my 2018 Nissan Maxima. The dealership has not said a word about being aware of this problem when it is a known problem with certain Nissan vehicles. The cost to bring it into the dealership and for any repairs at this point would be out of my pocket, since the car is no longer under warranty. This faulty radar compromises the emergency braking system in the car.
2018 Nissan Maxima
I was driving in the right lane on a four lane interstate highway with good driving conditions and a 70 mph speed limit. The car was an enterprise rental. Adaptive cruise control uses the accelerator and brakes to maintain a safe distance to the car ahead. It is done by sensing the distance to the car ahead at about five car lengths, then adjusting the accelerator and brakes as needed to maintain this spacing and avoid a rear-end collision.
The fault is seen in changing lanes. The cruise was set at 70 mph and my car approached a car ahead going 65 mph. My car's adaptive cruise decelerated to 65 mph. I steered into the next lane, and the space was not the requisite five car lengths, the car sensed a car closer than five lengths reducing my speed to less than 65 mph. My car was now slowing down below 65 mph in a lane with cars going 70 mph. I pressed on the accelerator, accelerating to 70 mph, avoiding a rear end collision. Enterprise did not inform me of the adaptive cruise features and operation. There was no warning sticker in the car stating: "Turn off cruise control when changing lanes."
2020 Nissan Maxima
[W]hile driving at 50-55 mph, the vehicle lost motive power, and the Automatic Emergency Braking (AEB) System, Slip indicator, and Rear Automatic Braking warning lights were illuminated. The vehicle was taken to the dealer, but the dealer could not replicate the failure. The vehicle was not repaired and remained at the dealer. The manufacturer was made aware of the failure and informed the contact that they would not authorize the dealer to perform the repair and could not replace or repurchase the vehicle. The failure mileage was 8,296.
If you have recurring problems with your Nissan Maxima's Forward or Automatic Emergency Braking system, your vehicle may be a lemon. However, Nissan Maximas are not the only Nissan vehicle model experiencing these recurring problems. Read more about common Nissan AEB system problems and your California lemon law rights. If you would like more information, complete the form below to request a free consultation.
---
Knight Law Group is an automotive lemon law firm that exclusively practices in California. If you are a California resident who purchased or leased a defective vehicle from a licensed dealership in California, we may be able to help you get rid of your potential lemon and recover significant cash compensation. Model year restrictions apply: 2015–Present vehicle models only.
However, we cannot help those who reside outside of California or purchased their vehicle outside of California unless they are active duty members of the Armed Forces, nor will we be able to refer those to a lemon law firm in their states. To learn more about the California Lemon Law and your legal rights, visit our California Lemon Law Guide for more information.