Nissan Quest and Nissan Versa drivers report that their vehicles are plagued with CVT transmission issues, including lurching, jerking, acceleration issues and premature transmission failure.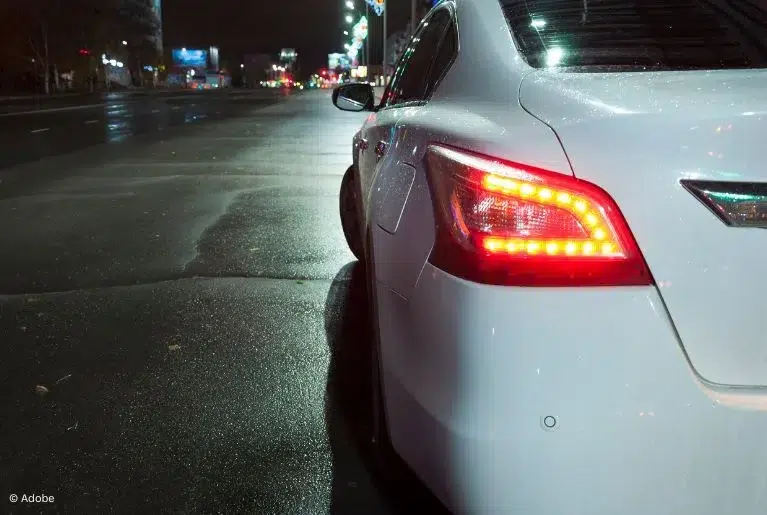 The since-discontinued Nissan Quest minivans experienced numerous problems, most notably with its CVT transmission. Though a CVT transmission class action representing owners of 2012–2017 Nissan Versa cars has been settled, owners of 2018 and newer Nissan Versa cars have reported that the same CVT problems are appearing in their vehicles.
To provide a glimpse into the issues plaguing the Nissan Quest and Nissan Versa CVT transmission, we have compiled a sample of complaints submitted to the National Highway Traffic Safety Administration.
Please note that the complaints on the Nissan Quest and Versa transmission have been edited for grammar and clarity.
2015 Nissan Quest
When vehicle is warmed up, while accelerating the transmission shudders. This transmission has been recalled and warranty [has been] extended on all Nissan vehicles except the Quest. The dealership says it needs replaced at a value of $4,300. I would like significant help with this.
2016 Nissan Quest
[The transmission jerks] while accelerating above 40 mph; at speed cruising going up and down hills; and decelerating from 70mph. This is occurring more often while on cruise control setting.
2016 Nissan Quest
I took my Nissan in for the 60,000 [mile] services and found out there is a problem on the CVT […] The service tech explained what's wrong. [It shakes and shudders] and I have been feeling this since 45,000 miles. I'm just about 3,000 [miles] out of warranty at 63,000 miles and [Nissan] does not want to cover the repair. The CVT judders upon acceleration at 0mph-40mph. I was advised to get the valve body replaced and was quoted $1,340.47. I have been a loyal Nissan owner for years.
2018 Nissan Versa
I had only had my car for a couple of weeks when I was driving down the road going about 40 mph, and it completely stalled out on me. I was able to guide it to the side of the road. To my astonishment, it turned out to be my transmission. The Nissan dealership told me they had to put in a whole new transmission. It scares me to think what would have happened if I had been going faster, or if someone had crashed into the back of my car. I later read where Nissan had been having transmission problems for years.
2019 Nissan Versa
I bought a used 2019 Nissan Versa with 34,213 miles on 07/08/2020. At 45,000 miles on 12/20/2020, on my way back from Myrtle Beach, the car does not want to accelerate and/or change gears when pressing down on the gas pedal.
An out-of-town mechanic looked at the car and advised it has issues with the CVT. The car has a loud noise when shifting from park into drive and/or reverse and at times does not want to move. The car only moved after turning it on and off. The car struggles to take off at lights and has weird loud noise coming from the transmission. It also jerks really bad when taking off at a red-to-green light.
Also, the battery is 1 year old and is defective. The gas reading gauge reads wrong when car is filled up with gas. The traction control light comes on and off for no reason in dry roads. When entering a highway, the car struggles to gain speed and jerks when shifting gears. Dealer notified, since the car has 45,168 miles and is still under the Nissan 46,213 warranty. The car is parked and at times does not want to move.
2020 Nissan Versa
[The vehicle is] is already having transmission problems. The car jerks and slows me down, and the steering has gotten almost unmanageable in less than 200 miles. The wheels already need alignment and I've hit no curbs. This car is another disaster from Nissan. The CVT was a terrible thing that has happened to vehicles.
2020 Nissan Versa
The CVT transmission shutters, [and is] hesitating and failing in places that could cause an accident several times. The car has come to a stop with the emergency assistance system and errors out often.
If you have recurring problems with your Nissan Quest or Nissan Versa's CVT transmission, your vehicle may be a lemon. However, Nissan Quests and Nissan Versas are not the only Nissan vehicle models experiencing these recurring problems. Read more about common Nissan CVT transmission problems and your California Lemon Law rights. If you would like more information, complete the form below to request a free consultation.
---
Knight Law Group is an automotive lemon law firm that exclusively practices in California. If you are a California resident who purchased or leased a defective new or used car from a licensed dealership in California, we may be able to help you get rid of your potential lemon and recover significant cash compensation. Model year restrictions apply: 2016–Present vehicle models only.
However, we cannot help those who reside outside of California or purchased their vehicle outside of California unless they are active duty members of the Armed Forces, nor will we be able to refer those to a lemon law firm in their states. To learn more about the California Lemon Law and your legal rights, visit our General California Lemon Law Guide and Guide For Used Car Lemon Law for more information.