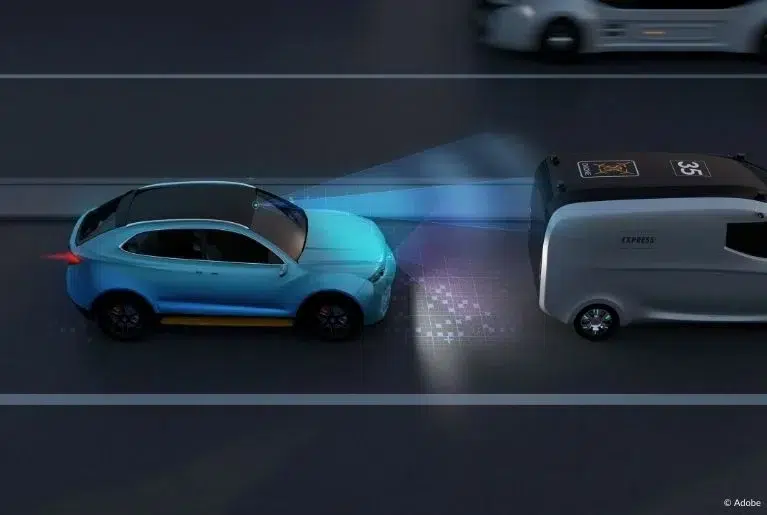 The Nissan Rogue is one of Nissan's best-selling SUVs, with over 200,000 Nissan Rogues sold across the U.S. in 2021, and Nissan Rogue domestic sales peaking at 412,100 in the past decade. However, Nissan Rogue automatic emergency braking problems have prompted over 1,400 reports of these AEB systems braking even when no obstacles are present. At the time that these reports were revealed, Nissan had not issued a recall for the AEB problem, and its service campaign in 2019 had a repair rate of only 50%.
Nissan Rogues have since been the subject of multiple class action lawsuits, which allege that the Forward Emergency Braking and Automatic Emergency Braking systems make these vehicles unpredictable and unsafe to drive.
These autonomous braking systems, which share some functions with the Forward Collision Warning system, are supposed to prevent crashes by detecting obstacles and hitting the brakes when needed. Instead, these systems allegedly detect nonexistent objects and brake at random, increasing the risk of a crash.
To highlight issues with Nissan Rogue Forward Collision Warning and Automatic Emergency Braking, we have compiled some complaints submitted to the National Highway Traffic Safety Administration. Please note that the complaints on Nissan Rogue FCW and AEB systems have been edited for grammar and clarity.
2017 Nissan Rogue: Front Collision Warning Malfunction
My car brakes locked up for no reason as I was driving. I've called Nissan. They did a "reset" on the braking system while I was under warranty. The car continues to flash "malfunction" and "front radar disabled." My car beeps all the time on the road for zero reason.
Now my car's warranty is out by a few miles and they refuse to fix it. This is a safety issue. I'm terrified of wrecking it and they will not fix it without $1,300. I called their home office, and they won't budge. This isn't my fault. The car has done this since I bought it. It's not safe and I fear of causing a wreck when the brakes lock up again.
They would rather me [get in a car] wreck than fix my car under the warranty. I have powers when they rest it when under the 60-day time frame, but it didn't fix the problem. Now I'm stuck with a huge bill on a car I bought to be safe in. Please help. There needs to be a recall. After researching, I see this is a common issue that Nissan refuses to fix. How many [will] die before it's corrected? This is a safety issue, not a brush-it-off sort of problem. This could kill someone.
2017 Nissan Rogue: Wrongful Activation
While the vehicle was in motion on both city streets and interstate highways, the Automatic Emergency Brake (AEB) has activated when there wasn't any traffic or obstacles present. One time on the highway, it almost caused an accident due to sudden and abrupt unneeded braking, slowing the car unexpectedly nearly causing cars behind me to run into me. This vehicle behavior has occurred multiple times.
2018 Nissan Rogue: Safety Shield and Cruise Control Malfunction
If I have Safety Shield turned on, the car attempts to brake when other cars drive next to me. There will not be any cars in front of me, but the vehicle attempts to brake. I have to apply more gas to keep my car from stopping when it shouldn't. I keep reporting this issue to the dealership, but they assure me everything is fine. I have also made it a point to wipe the crash sensors and cameras clean before driving, but I am still having this problem.
I am also having a problem when using the cruise control feature. If cruise control is set on, there is a delay of about 2-5 seconds when the car tries to automatically brake. For example, if my cruise control is set on, a car will turn in front of me, and then moments later my car randomly brakes as if the car is still in front of me. If I am approaching another car, the automatic brakes apply very late if cruise control is set on.
I keep bringing these issues to the dealership's attention and have even paid for a full inspection, but they are not doing anything about this. The car keeps braking unexpectedly and I am concerned for the safety of my family and I. We do not want to be in a situation when the car brakes unexpectedly and causes a fatal crash because of this.
2019 Nissan Rogue: Emergency Braking Light
[I] was driving in regular traffic (35 miles per hour) when the car suddenly flashed emergency brake warnings and slammed to a grinding halt in the middle of traffic. I thought I had blown a tire or hit something, so I pulled off the road to check and see what was happening. No one was around me in front or behind. I had enough time to get out of my vehicle after pulling off into the median and circle around the vehicle before any cars passed.
Apparently, there is a class action lawsuit going for the 2017 and 2018 [Nissan] Rogue for this AEB issue. It is still happening on the 2019 [Nissan Rogue] as well. I had another warning about 30 minutes later, but it did not stop me that time. It just threw up the warnings and beeps.
2019 Nissan Rogue: AEB Light Random Activation
Over a course of three months, the AEB light will activate on my dash randomly. It'll flash, [and] then disappear. As I was going under a bridge at a speed of 40mph, my car randomly began slowing down without me applying the brakes […] with traffic behind me. At first, I didn't think anything of the light because the first time it came on, nothing happened. It just flashed and went away. There have been three other occasions where my vehicle won't come to a complete, abrupt stop, but my vehicle will reduce speed significantly automatically without me applying the brakes.
2020 Nissan Rogue: Automatic Emergency Braking Malfunction
My wife was driving her brand new 2020 Nissan Rogue. She was headed to work and it was snowing. As she was driving down the road, the automated emergency braking system literally slammed on the brakes at full force, making her slip and go over a curb. My wife did not even touch the brakes; all she had time to do was brace for the crash. If this had happened on the highway, I would not have a wife right now. This happened on 01/27/2021. The collision system of the vehicle caused this due to what the vehicle itself is saying: malfunction in the front and rear collision systems. She was scared to death. The collision system is supposed to stop accidents, not cause them. […] This is super dangerous and I want those sensors […] removed or Nissan will have to pay for my car so I can get a new one. This could kill thousands of people if it's not corrected.
If you have recurring problems with your Nissan Rogue's Forward or Automatic Emergency Braking system, your vehicle may be a lemon. However, Nissan Rogues are not the only Nissan vehicle model experiencing these recurring problems. Read more about common Nissan AEB system problems and your California lemon law rights. If you would like more information, complete the form below to request a free consultation.
---
Knight Law Group is an automotive lemon law firm that exclusively practices in California. If you are a California resident who purchased or leased a defective vehicle from a licensed dealership in California, we may be able to help you get rid of your potential lemon and recover significant cash compensation. Model year restrictions apply: 2015 or newer vehicle models only.
However, we cannot help those who reside outside of California or purchased their vehicle outside of California unless they are active duty members of the Armed Forces, nor will we be able to refer those to a lemon law firm in their states. To learn more about the California Lemon Law and your legal rights, visit our California Lemon Law Guide for more information.