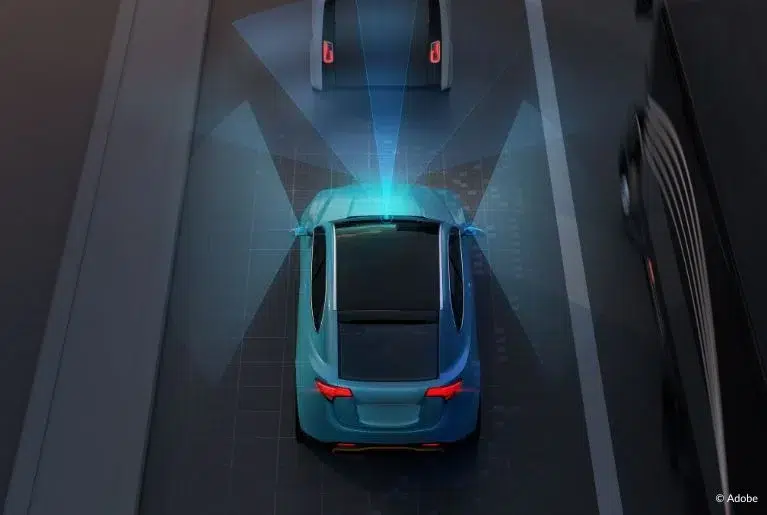 Nissan's Forward Emergency Braking and Automatic Emergency Braking systems have become well known for their malfunctions. The Automatic Emergency Braking (AEB) is supposed to detect obstacles in front of the vehicle and warn drivers of a potential collision. If the driver does not respond soon enough, the AEB system is supposed to trigger the brakes. This way, the AEB system should prevent a collision, or at least lessen its impact.
However, Nissan Sentras and other Nissan models have had recurring problems with their AEB systems. Multiple class action lawsuits have been filed against Nissan for its faulty AEB systems, and multiple owners of Nissan Sentra cars have submitted complaints to federal regulators.
To highlight issues with Nissan Sentra's Automatic Emergency Braking, we have compiled some complaints submitted to the National Highway Traffic Safety Administration.
Please note that the complaints on Nissan Sentra and AEB systems have been edited for grammar and clarity.
2017 Nissan Sentra
My front collision sensor went off with no previous warning. [The part] by Nissan is called the distance sensor. I called them and all they said is it's going to cost me (the repair). My car barely has less than 45,000 miles. Also, all I get on my dash is "malfunction," and it shows the front sensor.
2018 Nissan Sentra
[W]hile driving approximately 60-65 mph in the rain, the vehicle in front of him splashed water, and the Forward Collision sensors activated the Automatic Emergency Braking (AEB) system. The vehicle inadvertently stalled while hydroplaning. There were no warning lights illuminated.
The dealer was notified of the failure and advised the contact to take the vehicle to the nearest dealer for diagnostic testing. The contact stated he contact a second dealer […] several times to schedule an appointment but no one returned his phone calls. The contact was able to schedule an appointment with the first dealer when he returned to Florida. The contact also stated that the sensing and radar system was malfunctioning, sending faulty messages to the vehicle whenever a bug or water would fall on the vehicle.
The manufacturer was notified of the failure and advised the contact that he would be responsible for the cost of the diagnostic test, then they would determine whether they should cover the repair of the vehicle. The vehicle was not diagnosed nor repaired. The approximate failure mileage was 37,000.
2018 Nissan Sentra
My vehicle has always given me problems with the automatic brake, and when I took it to the dealership, they responded with "oh yeah, we already knew about that" rather than giving me some kind of directions towards where I can fix it.
My car has problems speeding; it feels like it's lost its power. I service my vehicle at the dealership. I replace anything the car needs. This vehicle is not old and should not be giving me any mechanical issues. I also don't have any lights on my dashboard, but the car jerks. I hate this car. I've taken good care of it and literally all it's given me is problem after problem.
I still owe ten grand on it, and for what? For junk? I thought about buying another vehicle with Nissan, but if this is the vehicle you guys are making – unreliable, fragile, and unsafe – I don't want it. Also, side note: I took the car to a mechanic and there is nothing wrong with it, according to him, and it still gives me these issues with the jerking, the rpm going up and down while the mph isn't. My vehicle doesn't have a recall, but the automatic brake has never worked.
2019 Nissan Sentra
Even a small bump in the road (not even a big speed bump) sometimes causes the front bumper to rise and strike the bracket, holding the forward collision warning sensor. That throws the sensor out of calibration and makes it unreliable. The tech at [an automotive retailer] told me this is a common problem. He said the bumper and the bottom of the bracket are too close together, so the bracket gets hit often and damages the sensor. This is a safety issue. You think you have a collision warning system, but you don't, or the sensor reports a collision when none has happened.
2019 Nissan Sentra
Intermittent problem with emergency braking system. When obstruction is detected, the emergency braking system will override all use of manual braking. The brake pedal will go to the floor without activating any form of brakes for a few seconds and the automatic brakes do nothing, once while trying to stop on a 55mph highway for a traffic light, and once while entering a one lane construction zone on a 70mph interstate.
2019 Nissan Sentra
My car frequently chimes with the forward collision warning / emergency brake assist as though there is a chance of a collision. When it does this, there is absolutely nothing in front of my car!
When leaving work 2 days ago, I started to cross a little bump in the road that I cross daily with no issues. This particular instance however, my car decided that it was an apparent collision because my car came to a dead stop from about 15-20 miles per hour. Fortunately, my husband and I were both wearing our seatbelts, and no one was behind us as it would have certainly caused an accident. The sensor/radar for the forward collision/emergency brake assist is a hazard in my opinion.
The concept is fantastic, but if it's not going to work properly, then it needs to be removed from vehicles, or at least be able to be disabled indefinitely, not just while you're operating the vehicle only to have to remember to disable the function next time you're driving.
If you have recurring problems with your Nissan Sentra's Automatic Emergency Braking system, your vehicle may be a lemon. However, Nissan Sentras are not the only Nissan vehicle model experiencing these recurring problems. Read more about common Nissan AEB system problems and your California lemon law rights. If you would like more information, complete the form below to request a free consultation.
---
Knight Law Group is an automotive lemon law firm that exclusively practices in California. If you are a California resident who purchased or leased a defective vehicle from a licensed dealership in California, we may be able to help you get rid of your potential lemon and recover significant cash compensation. Model year restrictions apply: 2015–Present vehicle models only.
However, we cannot help those who reside outside of California or purchased their vehicle outside of California unless they are active duty members of the Armed Forces, nor will we be able to refer those to a lemon law firm in their states. To learn more about the California Lemon Law and your legal rights, visit our California Lemon Law Guide for more information.