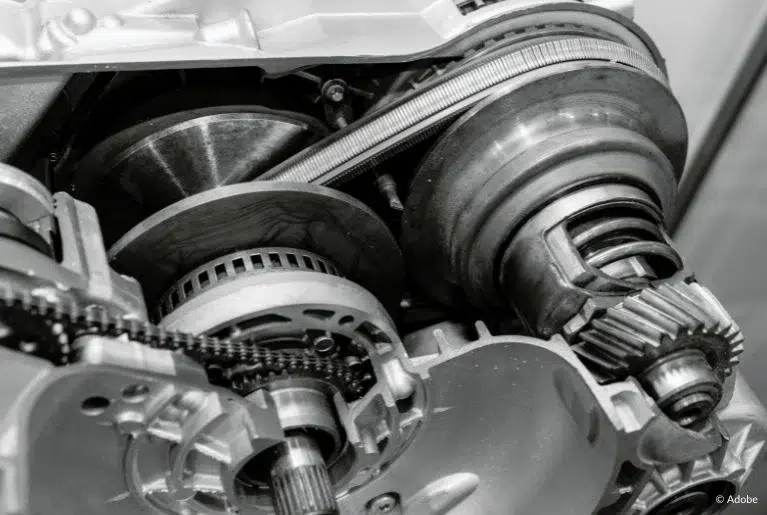 Over 110,000 Nissan Sentra cars were sold or leased across the United States in 2021, making it one of the top three best-selling Nissan models this year. However, drivers of Nissan Sentra cars have reported several recurring problems with their transmissions. These CVT transmission problems include lurching, acceleration issues, vehicle overheating and premature transmission failure.
Recurring Nissan CVT transmission problems have prompted class action lawsuits across several Nissan models and model years. A class action lawsuit representing owners and lessees of 2013–2017 Nissan Sentra cars has since reached settlement. However, 2018–2021 Nissan Sentra cars still face recurring safety issues with its CVT transmissions, with some consumers calling for a recall on these vehicles.
To provide a glimpse into the issues plaguing the Nissan Sentra CVT transmission, we have compiled a sample of complaints submitted to the National Highway Traffic Safety Administration.
Please note that the complaints on the Nissan Sentra transmission have been edited for grammar and clarity.
2018 Nissan Sentra: Gear Problems
My Sentra, at around 75 mph, starts shifting back and forth abnormally between gears. The only thing that releases it is letting go of gas, forcing it to drop speed, which also forces a shift to higher gear. You feel a jerk when it's jumping gears, but the RPM arrow also jerks between, started around 30,000 miles and is getting worse.
2018 Nissan Sentra: Overheating Transmission
The transmission overheats. The transmission has a loud noise and drags [ever] since [the vehicle had] 60,000 miles.
2018 Nissan Sentra: No Warning
The contact stated while driving 80 mph, the vehicle failed to perform as needed. There was no warning light illuminated. The driver avoided a near crash. The vehicle coasted onto the shoulder of the roadway. The vehicle was then towed to [a Nissan dealership] to be diagnosed. The contact was informed that the transmission failed and needed to be replaced. The vehicle was not yet repaired. […] The approximate failure mileage was 118,000.
2018 Nissan Sentra: Excluded From A Safety Recall
I purchased a Nissan Sentra back in June 2020, so I haven't had it very long. It had roughly about 52,000 miles when I purchased it […] I recently had an issue driving this vehicle where it just started this weird judder or vibration and then there was a loss of power/hesitation and wouldn't go past 45 to 50 mph.
I live about 71 miles away from work and had a hard time getting it to work. After getting off work, I dropped my car off by the closest Nissan dealer to find out what was going on with my car. The service advisor called me back to say that my transmission was done and that I needed a new one. I then found out that the extended warranty that I purchased from the dealer expired already and that I would have to pay for a transmission in a car that I just bought less than a year ago.
After further research I found where Nissan has a really bad issue with their CVT transmissions and that there was a recall on them. When I asked the Nissan dealer about it, they said that it only covers up to 2017 Nissan Sentra. My dad did some research and found that there is a service bulletin reference (NTB20-035a) for 2018-2019 Nissan Sentra; CVT Judder. When we contacted Nissan Consumer Affairs for assistance, they said that my car wasn't included in this, and that they wouldn't cover anything.
Nissan's service bulletin says that if any of several codes popped up while diagnosing the vehicle, replace the CVT transmission. […] I was quoted a transmission repair cost of $4,000 to $5,000. Nissan should be responsible for this issue, being that they know of the problem.
2018 Nissan Sentra: Recall Needed
After 37,122 miles, the transmission on my 2018 Nissan Sentra went bad on me. I took it to the dealership and they informed me that the entire transmission needed to be replaced. The dealership also said the fuel pump and cluster needed to be replaced. I read that there have been other complaints made about the transmission system for these cars, and there should definitely be a recall.
2019 Nissan Sentra: Several Transmission Replacements
Transmission shudders and loses power when needing to quickly accelerate. Nissan has paid me an inconvenience fee because all of their 2019 Nissan Sentra SR models experience the same issue. This is extremely dangerous! When needing to get out of a situation quickly, the vehicle shudders and hesitates before catching a gear. This has happened to me in an intersection. Someone ran a red light and I needed to move quickly to avoid an accident. The vehicle sputtered and when it caught its gear, it almost lurched me into oncoming traffic.
Nissan has placed 7 transmissions in my car and all are the same. I never took their replacement car because when I drove two other of the same models of my car, they did the same thing! Nissan needs to be held accountable and find a way to fix the transmission so it does not do this shudder anymore. I've seen many consumer reviews that state the same problem. I feel this is widespread enough and a big enough safety defect that Nissan needs to fix before it kills someone because they can move out of the way in time.
2019 Nissan Sentra: Disengaging at Low Speeds
I was coasting towards the traffic light, wanting to make a left hand turn, when the light turned yellow and I was already past the point where I could back up. I had to hit the gas pedal to make the turn in a quick fashion and beat the oncoming traffic. The car just puttered along and I almost got hit by the oncoming traffic.
It seems like the CVT transmission gets disengaged when the car is coasting at low speeds (5-10 mph) and there is a loss of power to the wheels when I hit the gas pedal again. RPM is 3,000 and the car still doesn't move quickly enough to get out of that dangerous situation.
The reason I believe that the transmission is the culprit is because when I stop at a light or stop sign and I barely come to a stop and I hit the gas pedal again, it makes a jerking motion, like the transmission didn't downshift to 1st like it is supposed to. It gets stuck in the high gear and when I hit the gas pedal, it downshifts hard. I have to stop a few feet away from the light and then release the brake a little in order for it to downshift to 1st.
If you have recurring problems with your Nissan Sentra's CVT transmission, your vehicle may be a lemon. However, Nissan Sentras are not the only Nissan vehicle model experiencing these recurring problems. Read more about common Nissan CVT transmission problems and your California lemon law rights. If you would like more information, complete the form below to request a free consultation.
---
Knight Law Group is an automotive lemon law firm that exclusively practices in California. If you are a California resident who purchased or leased a defective vehicle from a licensed dealership in California, we may be able to help you get rid of your potential lemon and recover significant cash compensation. Model year restrictions apply: 2015 or newer vehicle models only.
However, we cannot help those who reside outside of California or purchased their vehicle outside of California unless they are active duty members of the Armed Forces, nor will we be able to refer those to a lemon law firm in their states. To learn more about the California Lemon Law and your legal rights, visit our California Lemon Law Guide for more information.