BMW, General Motors, Chrysler, Ford, Nissan, Mercedes Benz and Suzuki are recalling vehicles for airbags, fuel problems and other safety issues.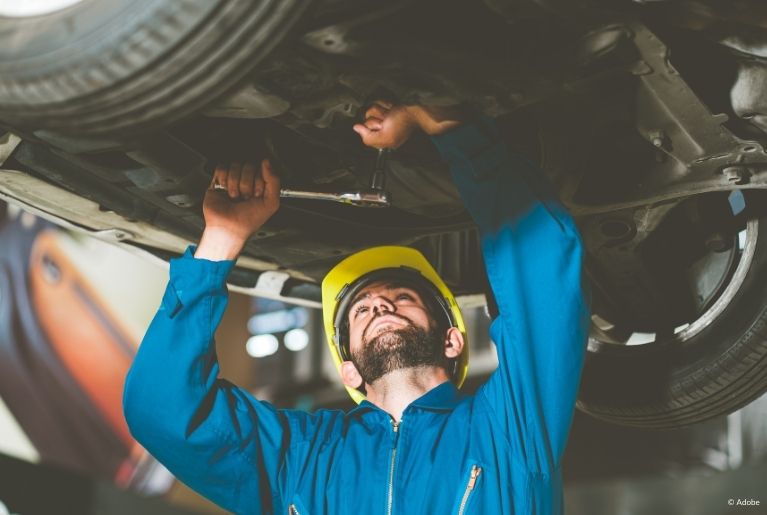 Some notices were sent late July, and others will be sent in August and September. If you want to know whether your vehicle is affected by these recalls, read our recall guide to learn how to research recalls affecting your vehicle.
BMW
BMW's recalls are small in scope, but the safety issues present in the recalled vehicles are important for any affected driver.
BMW is recalling 138 model year 2018–2019 X3 sDrive30i, X3 xDrive30i, X3 M40i and 2019 X4 xDrive30i, and X4 M40i vehicles because the front airbags could deactivate. Improperly assembly of the front passenger seat occupant classification system could result in the system wrongly marking the seat as "unoccupied." Notices are expected to be sent August 30. Dealers will replace the seat foam, which contains the classification system.
BMW is recalling one 2019 X5 xDrive 40i vehicle because the passenger side airbag could fail to deploy properly in a crash. The instrument panel may not have been correctly manufactured. The notice is expected to be sent August 30, and the instrument panel will be replaced.
Chrysler
Chrysler is recalling 21,258 model year 2020–2021 Chrysler 300, Dodge Challenger and Dodge Charger vehicles because their windshields could detach during a crash. The windshields may not have been properly bonded during manufacturing. Notices are expected to be mailed August 27. Dealers will remove and replace the front windshield urethane sealant.
Chevrolet
General Motors is recalling 28 model year 2022 Chevrolet Bolt electric vehicles and electric utility vehicles.
The fasteners securing the driver's frontal airbag to the steering wheel may not be properly tightened. Notices will be mailed August 23. Dealers will inspect and tighten the fasteners. If necessary, they will replace the airbag assembly.
Ford
Ford is recalling 33,298 model year 2020–2021 Lincoln Aviator vehicles with 3-L gas engines because wire harness problems may cause damage to electrical wires and A/C compressor drive belts. Wire harnesses may not be properly secured and allow contact with the A/C compressor pulley. Notices were sent out July 30. Dealers will inspect and replace the harness and A/C belt, and secure the wire harness with a tie strap.
Ford is recalling 27,604 model year 2020–2021 F-350 Super Duty pickup trucks with 6.7-L diesel engines and Dana model 275 rear axles because the driveshafts could separate. The rear axle housing may deform because it cannot support the truck's load. Notices are expected to be mailed August 16. Dealers will inspect the housing and, if needed, repair or replace it.
Ford is recalling 51 model year 2021 Ford F-150 trucks because brake fluid leaking into the electronic control unit could reduce braking performance. Notices were expected to have been mailed July 26. Dealers will replace the electronic brake booster assembly.
Mercedes Benz
Mercedes Benz is recalling 371 model year 2013 GLK250 vehicles with 4-cylinder diesel engines because the vehicles may experience transmission fluid leaks. The wrong transmission fluid filters or overflow pipes may have been installed during service repairs. As a result, the vehicles could experience transmission fluid leaks or control module failure. Notices are expected to be mailed September 10. Dealers will replace the filters and pipes.
Nissan
Nissan is recalling 4,083 model year 2021 Nissan Rogue Sport vehicles because seat belt problems reduce the protection given by an installed child seat. The seat belt automatic locking retractor (ALR) may deactivate early. Notices are expected to be mailed September 14. Dealers will replace the front passenger seat belt and both outer rear seat belts.
Suzuki
Suzuki is recalling 270 model year 2019–2020 Burgman 200 UH200 scooters because the fuel hose assembly may leak fuel. Notices are expected to be mailed August 20. Dealers will replace the fuel hose assembly.
Source: USAToday