Chevrolet, Ford and Hyundai issued recalls over the past few weeks pertaining to airbags, suspension, fuel leaks and fires.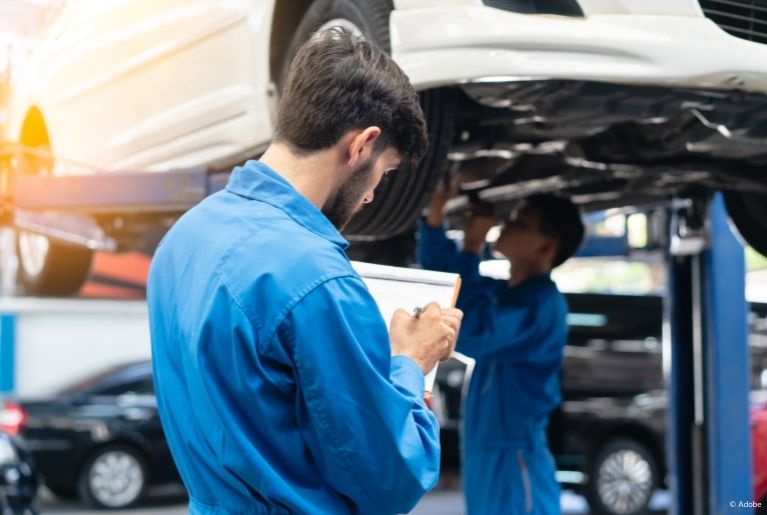 Some of these recalls were issued after reports of injuries and repeated battery fires. Notices will be sent to owners in August and September. If you want to know whether your vehicle is affected by these recalls, read our recall guide to learn how to research recalls affecting your vehicle.
Ford
Nearly 77,500 model year 2013­–2017 Ford Explorer trucks are being recalled for rear toe-link problems that allegedly led to at least six injuries. A seized cross-axis ball joint may cause a rear suspension toe-link to fracture. Signs of rear toe-link problems include clunking noises, steering problems, misaligned rear wheels and broken links while driving.
Affected vehicles in the United States are primarily located in high-corrosion states, where road salt is applied in winter and high humidity is present. They were built between September 2012 and September 2017. Affected vehicles number 767,152 in North America, 59,935 in China, 13,162 in Europe, 190 in South America and 25,257 in the rest of the world.
Notices will be mailed the week of August 23. Ford will inspect the cross-axis ball joints. Ford will replace the toe links and, if necessary, the ball joints and knuckles. A customer service program will be established in non-corrosion states.
Hyundai
More than 18,000 model year 2021–2022 Hyundai Santa Fe and Sonata vehicles with 2.5-L turbocharged engines will be recalled because fuel leaks could lead to engine compartment fires.
Fuel leaks could occur at the pipe connections between high-pressure fuel pumps and fuel rails. The pipes themselves were not installed with sufficient torque, and even if the pipe connections were tight enough, improper concentricity could lead to fuel leaks.
There are 15,752 affected vehicles in the United States and 2,290 in Canada. Drivers of affected vehicles may notice fuel or burning odors, smoke or illuminated warning lights.
Notices will be mailed September 6. Dealers will tighten the connections, inspect fuel pipes for leaks and, if necessary, replace the pipes.
Chevrolet
General Motors issued two recalls of its Chevrolet vehicles.
Chevrolet issued a second recall of 2017–2019 Chevrolet Bolt electric vehicles equipped with high voltage lithium-ion batteries. Affecting nearly 51,000 vehicles in the United States and 68,000 globally, this recall includes cars that had been repaired under a previous recall for risk of battery fires.
The recall was issued after a 2019 Chevy Bolt belonging to Vermont state Rep. Tim Briglin caught fire. The Bolt had been repaired in June.
The initial recall was issued November 2020 and affected 51,000 model year 2017–2019 Bolts in the U.S. and about 68,700 cars globally. When the recall was first issued, GM issued an interim software update that limited charging capacity to 90% and recommended that people park outside, away from structures. In April 2021, GM offered to replace battery module assemblies and install software that detects problems before they happen. Despite these repairs, three additional Chevy Bolts have caught fire.
The final repair offered in the second recall entails replacing the battery module.
Another recall affects 15 model year 2021 Chevrolet Silverado 1500 trucks ­– 12 in the United States and three in Canada. Missing metal tabs, which otherwise secure plastic airbag covers to the housings, prevent the front driver airbags from deploying.
Notices will be mailed August 16. Dealers may replace the driver frontal airbags.
Sources: