Ford Motor Co. marketed its F-250 and F-350 Super Duty diesel trucks as the "cleanest super duty diesel ever." The lawyer representing truck owners in a class action lawsuit against Ford said the "Super Duty" trucks should instead be called "Super Dirty."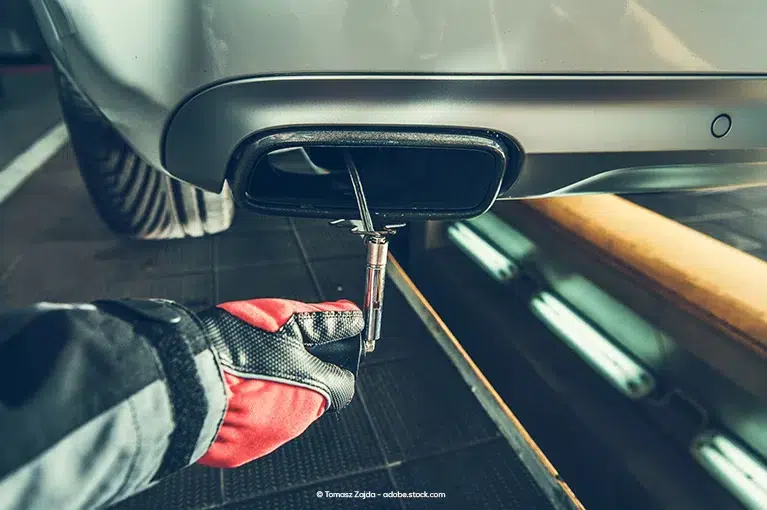 The lawsuit accuses Ford of equipping the trucks' 6.7-liter diesel engines with "defeat devices," or software that allows trucks to cheat nitrogen oxide (NOx) emissions tests and emit up to 50 times the legal limit.
"The vehicle's own on-board diagnostic software indicates the emission control system to be operating as Ford intended, even though its real world performance grossly exceeds the standard," Steve Berman, managing partner at Hagens Berman, said in the suit.
The defeat devices, allegedly devised by a German engineering and technology company called Bosch, allowed Ford to adjust various functions of the exhaust systems during tests. For example, Ford could adjust the amount of gas reductant (in this case, urea) placed in the selective catalytic reduction component used to convert NOx into nitrogen and water.
Alternatively, Ford could adjust fuel levels, so that extra fuel could burn off particles in the diesel particle filter during tests.
After the test had concluded, fuel levels could be readjusted to retain the trucks' advertised fuel efficiency and allow the release of particles through the exhaust.
Ford is accused of 58 violations of state consumer law, false advertising and racketeering claims. Additionally, they face accusations of violating the Clean Air Act.
The lawsuit disrupted Ford's plan to introduce a diesel engine to its smaller F-150 trucks, which, according to Ford, would boast fuel economy of 30 miles per gallon.
Source: LA Times