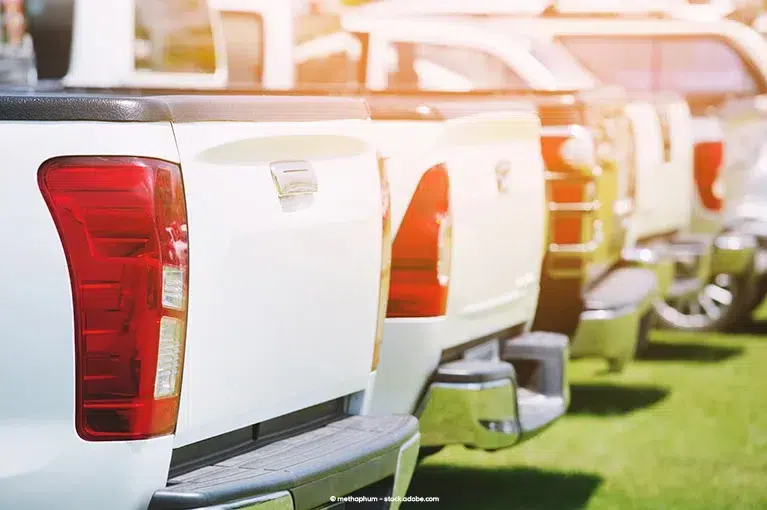 In 2011, Ford marketed its F-250 and F-350 trucks as possessing "class-leading fuel economy and towing capacity." As campaign efforts progressed, Ford boasted of diesel trucks with both impressive fuel economy and reduced nitrogen oxide (NOx) levels "in the real world."
A class action lawsuit filed against Ford in January 2018 claims that Ford lied in its marketing and that Bosch, a German engineering company, knowingly supplied Ford with "defeat devices," or software that allows for cheating in emissions tests.
"It is not plausible, given this 'groundbreaking testing,' that Ford and Bosch did not know that emissions controls do not work when the vehicle is operating in normal stop-and-go conditions, running under heavier loads and going up modest to steep grades," Steve Berman, the attorney representing the plaintiffs, told L.A. Times.
Kartikay Mehrota, Bloomberg reporter and author of L.A. Times coverage of the lawsuit, predicted three possible approaches Ford could take going forward.
The first option would be to come clean and pay proper dues. Volkswagen publicly confessed to the use of defeat devices in its small diesel cars sold in the United States in September 2015, prior to the "Dieselgate" lawsuit. Volkswagen subsequently paid $24.5 billion in penalties and removed or fixed more than 500,000 diesel cars.
The second option would be to deny intentional wrongdoing and offer to fix the mistake. Fiat Chrysler's late CEO Sergio Marchionne claimed that the company did not intentionally lie to regulators or avoid compliance with legal emissions standards. The company agreed to meet with regulators and some drivers to settle the class action and promised modifications to some 150,000 affected vehicles.
The third option would be to completely deny all charges, as General Motors had done. Ford had stuck with this approach at the time of Mehrota's predictions.
Source: L.A. Times