Vehicles such as cars and trucks are supposed to give drivers safe, reliable transportation, and if they fail to do just that, manufacturers have a responsibility to remedy the issue.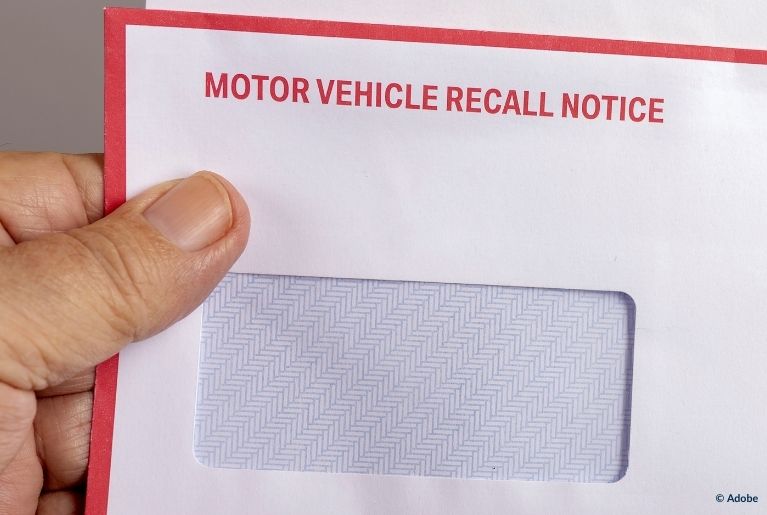 When vehicles show manufacturing or design defects that affect the vehicles' function, manufacturers are expected to issue recalls and, if possible, offer free repairs.
Matthew Gindin of Hotcars.com described the ten most terrifying vehicle recalls of all time.
We've summarized those recalls here and organized them by cause.
Recalls for Vehicle Fires
The first recall to occur over the risk of car fires was over the infamous Ford Pinto, a car model released in the early 1970s that would burst into flames during rear end collisions.
Ford placed the fuel tank behind the rear axle and refused to add additional safety features, as they would cost an additional $15.30 (or roughly $95 today, due to inflation). When Ford was taken to court in 1972, the automaker was forced to pay out $127 million dollars – or roughly $792 million in modern currency.
In that same decade, the 1979 Chevrolet Malibu suffered a similar defect. General Motors estimated that it could save $8.59 per vehicle (worth roughly $30 today) if the gas tank was placed 11 inches from the rear bumper. Additionally, the automaker thought potential suits would cost $2.40 per vehicle (roughly eight dollars today). Instead, GM was forced to pay $4.9 billion to six people who were burned in rear end car accidents. That's over $17 billion today!
Ford landed in hot water again when it had to recall 8 million 1996 Ford Ranger vehicles for catching fire while in PARK. A problem in the ignition system caused the vehicles to burst into flames while parked, which resulted in several burnt down homes.
Transmission Problems
In 1983, 26 accidents and 48 injuries were reportedly associated with a defect in 1978–1983 Audi 5000 vehicles. The defect in question? The vehicles would suddenly accelerate as soon as they were shifted out of PARK.
Several 1970–1980 Ford models were recalled after 23,000 complaints to the National Highway Traffic Safety Administration reported that the transmissions slipped into reverse when vehicles were placed in PARK. This defect is associated with 6,000 accidents, 11,710 injuries and 98 deaths.
Some Fiat Chrysler vehicles come with infotainment systems that connect to mobile phones and various car features. However, it was possible for people to remotely hack into these systems, the most dangerous possibility being the random shut-off of a vehicle's transmission while on a highway.
Safety Features
In 1995, Honda had to recall its vehicles due to jammed seat belts. The release buttons would crack, and as a result, occupants had to either cut the seat belts or not use them at all. Neither possibility made for increased occupant safety in the event of a car crash.
More recently, 98,000 model year 2007 Chevy Cobalt vehicles were recalled for not meeting federal safety standards. An additional 1.3 million were recalled due to faulty ignition switches that could deactivate safety systems if the vehicles were traveling fast enough.
Rollover Accidents
A design decision intended to save Ford money resulted in 271 deaths, more than 800 injuries and the recall of 23 million tires.
Ford designed the 1991 Ford Explorer by putting it on the undercarriage of a Ford Ranger, a design mistake that wasn't remedied until 2002. The undercarriage gave the vehicle a higher center of gravity, which made the vehicles more likely to roll over in an accident. Not only that, the Firestone tires installed on the vehicles would have the treads peel off at high speeds.
So Unsafe That NHTSA Was Created
The 1960–1965 Chevrolet Corvair vehicles gained a reputation for being dangerous after Ralph Nader documented the vehicle models' flaws in Unsafe at Any Speed.
The design of the rear engine and swing axle allowed for the rear wheel grip to lose control, resulting in drivers losing control and crashing their cars. Nader drew so much attention to the problem that the NHTSA was founded in 1970 to monitor the automotive industry and enforce basic federal vehicle safety standards.
Source: HotCars.com