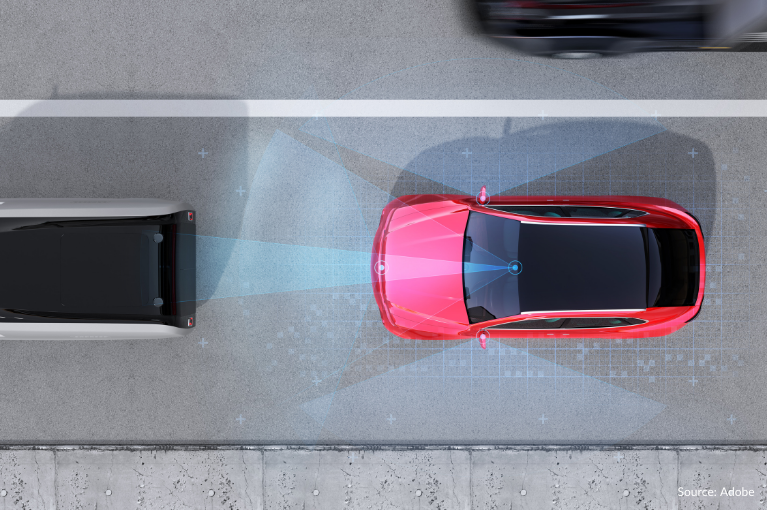 Many 2015–2019 Volkswagen models are equipped with Front Assist systems that have obstacle detection and autonomous emergency braking systems. These systems are intended to prevent crashes by warning drivers about objects or pedestrians in front of the car and, if drivers do not respond adequately or in time, the systems trigger the vehicles' brakes.
However, a class action lawsuit alleges that Front Assist systems installed in some Volkswagen models stop the vehicles at random and fail to stop the vehicles when actual obstacles are present.
Many consumers represented by the class action complaint allege that their vehicles stopped in inappropriate situations several times, putting drivers in unsafe situations.
Some of the plaintiffs have reported their vehicles suddenly stopping on highways or on-ramps to highways.
For example, an owner of a new 2019 Volkswagen Atlas reported that while on Interstate 470, the lights on her dashboard flashed red, her car emitted a beeping sound and her brakes suddenly activated.
An owner of a 2019 Volkswagen Atlas R-line reported driving 55 miles per hour on a highway, and her brakes were triggered just as she approached an on-ramp to other highway.
An owner of a 2019 Volkswagen Jetta reported more than 10 instances of sudden stopping, such as on highways, crossing intersections, and driving on a straight, empty road at 3 a.m.
However, when obstructions were actually in front of the car, the Front Assist failed to activate.
A 2018 Volkswagen Tiguan owner reported that potholes, speed bumps and road spikes were enough to trigger his vehicle's Front Assist system. In one incident, a Front Assist malfunction almost made the Tiguan hit a barrier.
An owner of a 2018 Volkswagen Atlas Premium alleges that his Front Assist system stopped randomly at least eight times. Once, his vehicle was entering a storage unit when the Front Assist stopped him from approaching the security gate staging area, causing a gate to hit his car.
A 2019 Volkswagen Golf R owner reported that his vehicle would often stop in steep environments, such as steep driveways or parking lots with steep dips. According to the complaint, the vehicle would "sense" that there is no road to travel on.
---
If you have a vehicle with autonomous emergency braking and this safety system causes randomly braking on intersections, highways, parking lots, driveways or other driving environments, your vehicle may be a lemon. The California Lemon Law considers a vehicle to be defective, or a lemon, if a recurring problem affects the vehicle's use, value or safety, and that problem is not fixed within a reasonable number of repair attempts under warranty.
Owners and lessees of defective vehicles may get one of the following awards: cash compensation, vehicle replacement or a lemon law buyback. If you suspect that your vehicle is defective, fill out the consultation form below or call us at 877-222-2222 to discuss your legal options.