A Volkswagen wiring harness class action lawsuit alleges that several Volkswagen Atlas, Golf, Jetta, Tiguan and Taos vehicles may be prone to random braking.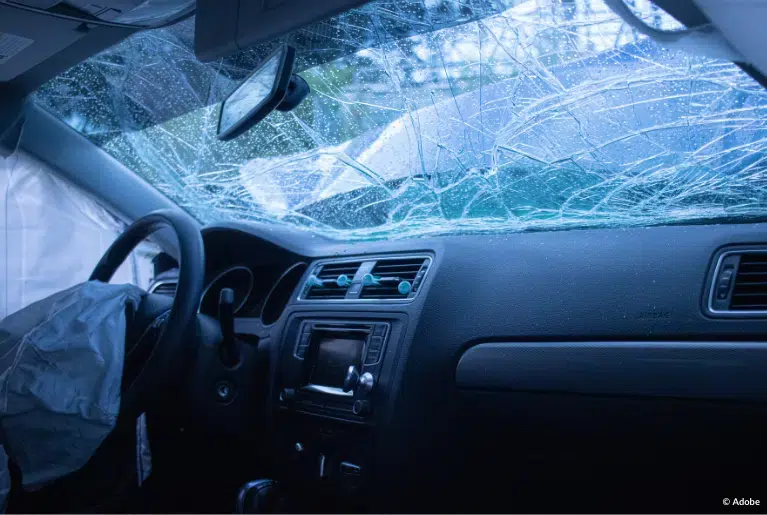 According to the lawsuit, faulty wiring harnesses result in random activation of automatic emergency brakes, windows opening and closing by themselves, and other vehicle defects.
The class action lawsuit alleges that these vehicles should have been recalled. Though the lawsuit cites Volkswagen's knowledge of the wiring harness problem in VW Atlas vehicles, the lawsuit alleges that many Volkswagen Jetta vehicles suffer the same issue. Many owners of 2019–2022 Volkswagen Jetta cars have submitted complaints to the National Highway Traffic Safety Administration.
We have compiled a sample of these complaints, which have prompted the class action lawsuit. Please note that the complaints on the Volkswagen Jetta wiring harness issues have been edited for grammar and clarity.
2019 Volkswagen Jetta
Warning display for "autonomous braking"/"vehicle too close" has intermittently and randomly come on a few times. I've noticed it when stopped or starting, and it is too quick to see what the message is. Last week, my wife was driving on a straight country road with no one around when the brakes unexpectedly applied for about 3 seconds (probably less). The emergency braking display on dash was lit only during the brake application. There were no other vehicles in the area. No injuries; no further problems getting the car home. Dealer was called but did not understand or had not previously experienced this problem. We have since been driving with the system disabled.
2019 Volkswagen Jetta
[The] car's front assist would alarm while driving on road like it was about to hit something, then it started saying "front assist not available." Sensors are malfunctioning and VW is not covering the cost to fix and telling car owners to turn off front assist when turning [the] car on. [It] causes car to brake out of nowhere for no reason.
2019 Volkswagen Jetta
While I have been driving in heavy traffic at or about 20 mph, my park brake comes on and my VW comes to a dead stop and almost always gets into an accident. Cars behind me get mad and start honking. It's happened 3 times now and once to the mechanic that stated it could be catastrophic. I am a professional truck driver of 40 years and can handle the unexpected for the most part, but my wife whom commutes 60 miles daily on a crazy freeway to work has been for fortunate that it's not happen to her yet. I finally couldn't keep it to myself anymore and after telling her my experiences, she refused to drive the car anymore till took care of the problem. I brought the car brand with only 10 miles on it (2019 VW) with a rebuilt title with no MFG warranty (but I purchased after-market warranty 7yr. 100,000 for $4,000.)… I contacted the car dealer and my warranty and both said I bought car as-is and basically show concern that we could get ourselves [or others] killed. The car has been at the VW car dealer for almost 2 months now and I've had to rent a car for my wife this whole time. VW calls me every 2 week and tell me 2 more weeks on the part (electrical module in gear shifter). I am facing a several dollar bill at shop and a couple thousand dollars with car rental. That keeps charging my credit card. I am paying for a brand new dead VW. And [I'm] very very disappointed in the whole system.
2020 Volkswagen Jetta
Vehicle was stationary in parking spot and, upon ignition, began revving uncontrollably and threw up error codes "engine speed max. 4000 rpm" and "start-stop system error", along with EPC and engine lights. The brake was also depressed. Upon putting into reverse, the parking brake was automatically engaged while the engine continued to rev. Soon after, engine would sputter but not turn over with the same error codes on display.
2021 Volkswagen Jetta
When I started the car, an alert came on, [saying] "driver door contact switch error." When I was trying to back up, the emergency brake came on. The door was closed. There was an electric parking brake error, [and] also a start stop error. When trying to go forward, the parking brake kept coming on. I was going 10 mph and the brake engaged and would not let me out unless I turned off the car and turned it back on. When I brought it to the dealership, they ran tests on it and they said it was the door wiring harness. There is problem with it and IT IS NOT SAFE TO DRIVE. When driving around corners, it also has a tendency to want to depart you from the lane. It will try to kick you out of the lane even if you are in the middle of the lane. It has done this around corners and when driving straight. It caused my sister to be driven off the road. This has been brought to the dealership's attention and they found a problem with the lane departure and told me that they could fix it and then they came right back and told me that there was nothing wrong with the car.
If you have recurring problems with your Volkswagen Jetta, your vehicle may be a lemon. Read more about your California lemon law rights. If you would like more information, complete the consultation form below to request a free consultation.
---
Knight Law Group is an automotive lemon law firm that exclusively practices in California. If you are a California resident who purchased or leased a defective vehicle from a licensed dealership in California, we may be able to help you get rid of your potential lemon and recover significant cash compensation. Model year restrictions apply: 2015–Present vehicle models only.
However, we cannot help those who reside outside of California or purchased their vehicle outside of California unless they are active duty members of the Armed Forces, nor will we be able to refer those to a lemon law firm in their states. To learn more about the California Lemon Law and your legal rights, visit our California Lemon Law Guide for more information.