Airbags are a standard feature in almost 100 million motor vehicles, but they weren't always legally mandated. In 1991, Congress passed a law requiring automakers to install airbags on both sides of the front seats of their vehicles. In 1998, that law went into effect.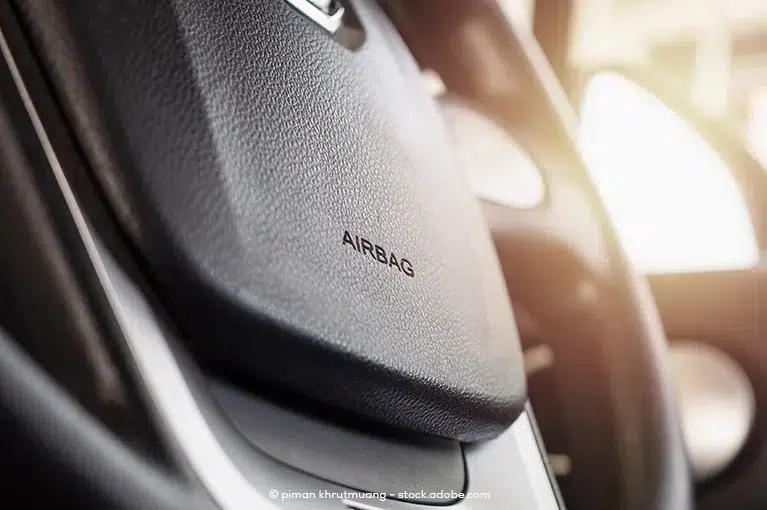 Most vehicles come equipped with both airbags and seatbelts. However, for quite a while, studies, governmental bodies and automakers themselves teetered in their preference for either safety device. In 1966, Congress passed the National Traffic and Motor Vehicle Act, which required automakers to install seat belts in all of their vehicles. However, only 25% of drivers even used their seat belts. In 1973, after Ford and General Motors started installing airbags in their vehicles, a new study claimed that three-point (lap and shoulder) seat belts were safer than airbags.
The continual development of airbag technology brought greater safety to drivers. John Hetrick first patented an airbag design in 1953 and sent sketches to automakers the following year, though none of the automakers responded. It wasn't until 1965 that Ralph Nader published "Unsafe at Any Speed," in which he pushed the idea that the combined use of airbags and seat belts could prevent thousands of car crash fatalities.
By 1974, the National Highway Traffic Safety Administration (NHTSA) predicted that airbags alone would reduce the risk of death in a car crash by 32 percent.
The NHTSA's predictions weren't far off. Congress passed the Intermodal Surface Transportation Efficiency Act in 1991, which required the installation of front and side airbags, and it went into effect in 1998 to allow automakers time to convert their factories. Since then, an NHTSA study has found that driver airbags reduce the risk of death in frontal crashes by 29 percent. A study from the Insurance Institute of Highway Safety found that head-protecting airbags reduced the risk of death in a driver-side crash by 37 percent, and torso-only side airbags reduced that risk by 26 percent.
Source: History.com
---
Knight Law Group is an automotive lemon law firm that exclusively practices in California. If you are a California resident who purchased or leased a defective vehicle from a licensed dealership in California, we may be able to help you get rid of your potential lemon and recover significant cash compensation. Model year restrictions apply: 2015 or newer vehicle models only.
However, we cannot help those who reside outside of California or purchased their vehicle outside of California unless they are active duty members of the Armed Forces, nor will we be able to refer those to a lemon law firm in their states. To learn more about the California Lemon Law and your legal rights, visit our California Lemon Law Guide for more information.