The ZF TRW airbags and seat belts installed in more than 15 million vehicles can fail to activate, which a class action lawsuit asserts has resulted in at least eight deaths.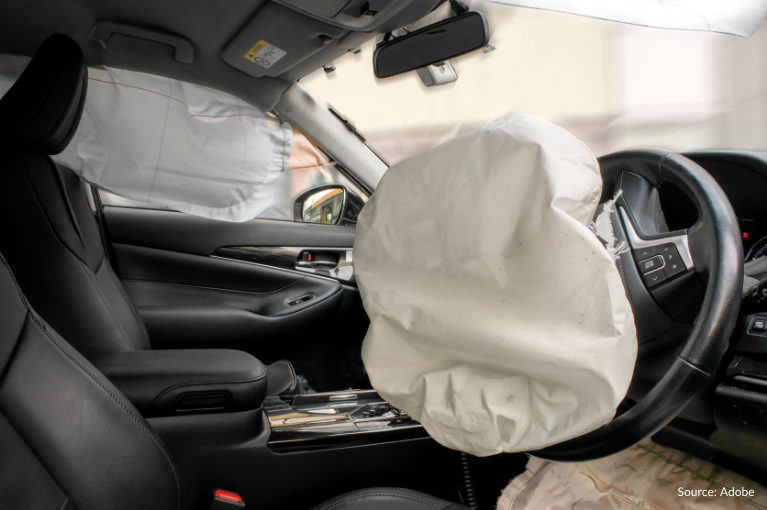 The airbag control units (ACUs), which contain microchip DS84 application-specific integrated circuits (ASICs), allegedly experienced electronic overstress that caused the airbag and seatbelt failure. The ACUs interpret signals from crash sensors and, if a crash is deemed imminent, the ACU restricts the seat belts and deploys the airbags. However, the lawsuit alleges that a crash can cause bursts of electricity and overload the ACU, rendering it useless.
The class action lawsuit was filed against auto parts supplier ZF TRW, microchip supplier STMicro, and automakers Fiat Chrysler, Honda, Hyundai, Hyundai MOBIS, Kia, Mitsubishi and Toyota.
Each named defendant allegedly knew about the deadly airbag defects for at least 10 years and hid this knowledge from the public.
The airbag defects prompted two federal investigations. The first investigation, launched in 2018, looked into airbag failures in 2011 Hyundai Sonata and 2012–2013 Kia Forte vehicles, which caused four deaths and six injuries. In April 2019, the National Highway Traffic Safety Administration launched the second investigation into ZF TRW airbag control units.
Though Chrysler, Hyundai and Kia issued recalls related to the defect, the lawsuit alleges that 9 million vehicles with these defective airbag units are unrepaired and still on the road.
Source: CarComplaints.com