A Chrysler "Hemi Tick" lawsuit alleges that several vehicles with Gen III 5.7-L or 6.4-L Hemi 392 V8 engines experience bucking, surging, misfires, rough idling, ticking noises and engine failures. According to the lawsuit, the Chrysler HEMI engines experience failures of the camshafts and lifters, and ultimately lose power while driving.
What Chrysler Vehicles Have The Hemi V8 Engine?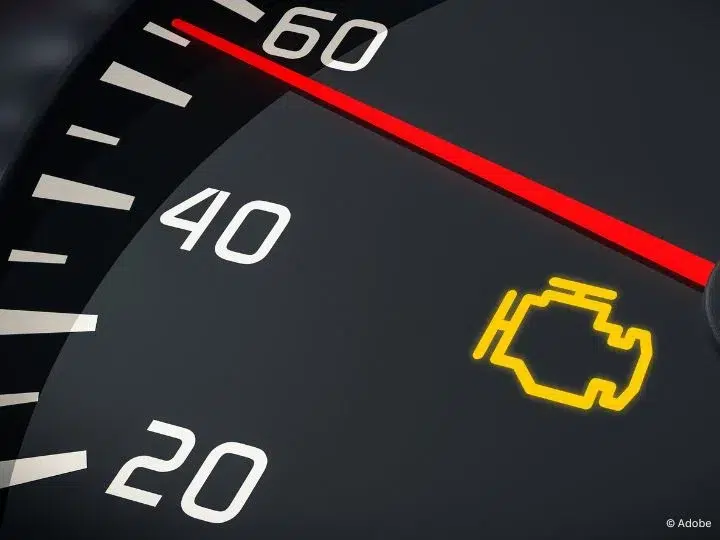 The Chrysler HEMI engine lawsuit alleges that these vehicles experience the Hemi tick:
2014–2016 Chrysler 300
2014–2016 Dodge Challenger
2014–2016 Dodge Charger
2014–2021 Dodge Durango
2014–2022 Jeep Grand Cherokee
2014–2020 RAM 1500
2014–2022 RAM 2500
2014–2022 RAM 3500
However, the class action lawsuit says that this is only a partial list of vehicles affected by the Hemi engine defect.
What Is The "Hemi Tick"?
The "Hemi Tick" is a ticking, knocking or chirping noise that occurs in Chrysler's Hemi V8 engines. The Hemi V8 engines use valve train systems called "multi-displacement systems," which the class action lawsuit alleges to be defective.
The HEMI engines are supposed to last at least 200,000 miles, and the valve train components are supposed to last more than 100,000 miles. According to the lawsuit, pieces of the valve train components circulate in the engine oil, damaging cylinders and causing complete engine failures long before the end of the engine's life is supposed to take place.
Chrysler "Hemi Tick" Engine Complaints
Some Chrysler, Dodge, Jeep and Ram owners complained of the "Hemi Tick" to the National Highway Traffic Safety Administration. Below are some of these complaints.
"The contact owns a 2016 Dodge Challenger. The contact stated that while operating the vehicle, there was a knocking and ticking sound coming from the engine compartment. The vehicle was taken to the local dealer who diagnosed that the engine lifters and rocker arms were faulty and needed to be replaced. The vehicle was not yet repaired. The manufacturer and local dealer were notified of the failure but no assistance was offered. The failure mileage was 78,000."
2016 Dodge Challenger, September 8, 2022
"The ram 1500 'tick' as it has become known has started on my vehicle. Just like other reports, it would seem the bolts on my exhaust manifold have snapped causing exhaust to leak into the cabin of the truck. The truck doesn't throw any warnings for it, and the only reason it was discovered was because of a slight 'ticking' sound that can be heard on engine startup. The vehicle does not have any recalls for the issue despite numerous reports of a similar problem. I took the vehicle to a service center where they confirmed the issue. No doubt, exhaust leaking into the cabin of a vehicle poses serious safety risks. The vehicle is currently available for inspection but will be getting fixed in the coming days."
2019 Ram 1500, November 8, 2022
How Has FCA Responded To the Engine "Hemi Tick"?
Fiat Chrysler has allegedly been aware of the Chrysler "Hemi Tick" engine problems since 2012, but has told affected Chrysler drivers that the engine ticking noise is normal and no repairs are necessary. According to the class action lawsuit, FCA failed to authorize repairs under warranty. As a result, Chrysler owners were paying about $15,000 out of pocket for engine replacements.
Affected drivers often need replacements to the engines, valve train components and camshafts. Chrysler owners allege that dealers made incomplete repairs, not always replacing the lifters and often not replacing other HEMI engine parts damaged by the valve train's failure. Even then, the replacement engines and parts are allegedly just as defective as the original HEMI engines.
Chrysler issued a STAR Case Report in 2017, which acknowledged that customer complaints include "abnormal engine noise, rough idle, lack of power" and "misfire" due to "excessive camshaft lobe wear/lifter wear."
Chrysler dealers were instructed to remove the Oil Control Vale for the Variable Valve Timing system and inspect the screens for metal debris. If no debris was found, dealers were to replace the camshafts and lifters. If debris was found, dealers were to replace the HEMI engines.
Source: CarComplaints.com
---
Lemon Law Help by Knight Law Group is an automotive lemon law firm that exclusively practices in California. If you are a California resident who purchased or leased a defective vehicle from a licensed dealership in California, we may be able to help you get rid of your potential lemon and recover significant cash compensation. Model year restrictions apply: 2016–Present vehicle models only.
However, we cannot help those who reside outside of California or purchased their vehicle outside of California unless they are active duty members of the Armed Forces, nor will we be able to refer those to a lemon law firm in their states. To learn more about the California Lemon Law and your legal rights, visit our California Lemon Law Guide for more information.